This snazzy black behemoth you see before you is the Kia Mohave Masterpiece. It's one of two concept SUVs the Korean car manufacturer showed off at the 2019 Seoul Motor Show, and we think it has what it takes to go toe to toe with the likes of the Ford Explorer.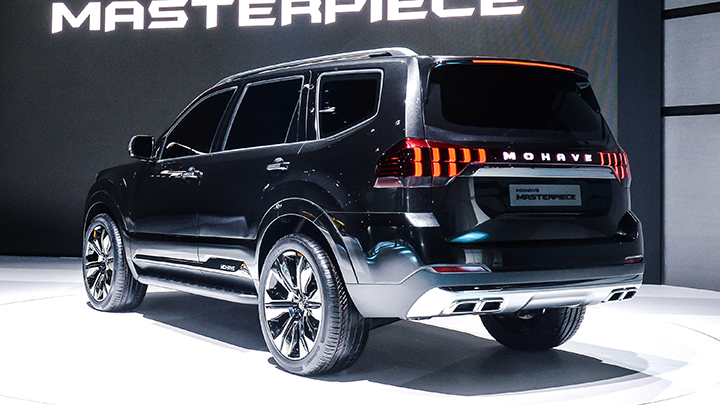 Just look at the thing. In terms of presentation, it's one of the most intimidating Kias we've ever seen. The Masterpiece's shoulders are massive, and futuristic design cues like the intricate tiger nose grille design and a smorgasbord of lighting units up front and out back simply demands attention.
Continue reading below ↓
Recommended Videos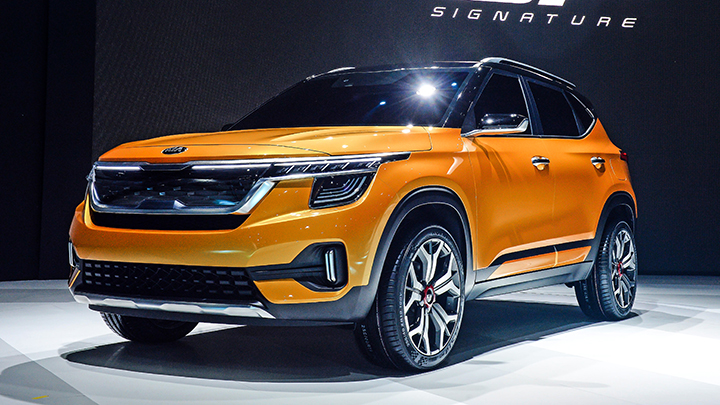 It's a top-notch design, and a proper look at just how tough Kia can make its vehicles look. But if you're looking for a ride that's a little more playful in terms of looks, maybe the SP Signature will be more to your liking.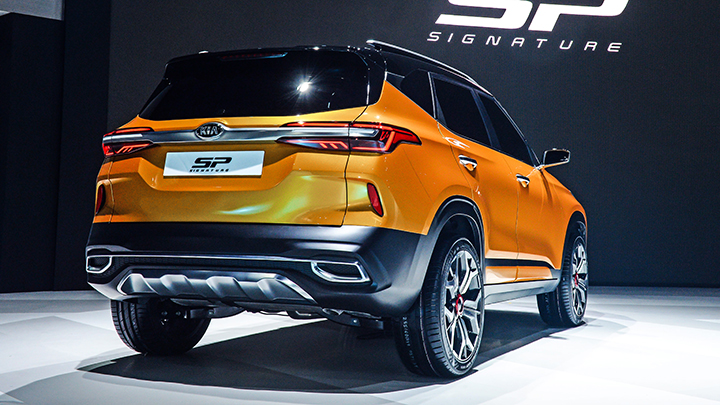 Whereas the Masterpiece is a matchup for an American full-size SUV, the Signature would ideally be better pitted against the likes of the Toyota RAV4. There's a sportier overall vibe to this one thanks to sleeker design cues and a more energetic choice of color. A massive grille is flanked by large, futuristic swept-back headlights, too. And we're really digging its playful wheel designs.
No word on what's sitting underneath the hood. But regardless of what's there, we think both would fit in quite nicely next to the Telluride in Kia's stable. Are you liking Kia's new concept SUVs as much as we are?