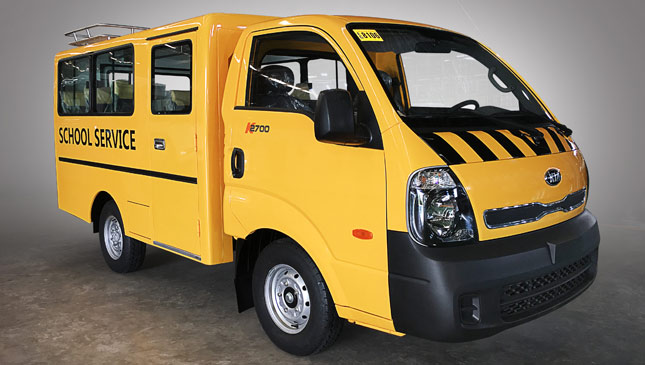 Maybe it's just us, but we've been noticing more and more Kia vehicles out in the wild. The company has worked hard to shed its frumpy image in the Filipino consumer market and the results are starting to show. And now it's improving its commercial offerings too.
The K2700 commercial truck is one of the Korean company's most popular and enduring commercial vehicles, thanks to its load-bearing capabilities and dual-cab versatility. Now, Columbian Autocar Corporation, the exclusive distributor of Kia vehicles in the country, has brought out two new variants that will take advantage of the truck's cargo-bearing prowess to ferry passengers around.
ADVERTISEMENT - CONTINUE READING BELOW ↓
The distributor unveiled the urban passenger vehicle (UPV) and ambulance variants of the K2700 at the 2016 Philippine International Motor Show last month. The UPV is available in different configurations that cater to different passenger needs, like school buses or public utility vehicles. It can accommodate 17 passengers, plus cargo, in a 15+2+1 front-facing seat arrangement. It also has some nifty safety features like ABS, a reverse warning system, and locking differential.
The K2700 ambulance model is fitted with the standard emergency life-saving equipment, like a transfusion hanger and an oxygen tank with a regulator. The truck also comes with a high-quality PA system and sirens to help the driver cut through traffic in case of an emergency. It also claims stable handling to go with its spacious interior, allowing emergency workers to carry out medical procedures even while the vehicle is zigzagging its way to the hospital.
Interested in adding a K2700 to your commercial fleet? Visit the nearest Kia dealership to find out more.
ADVERTISEMENT - CONTINUE READING BELOW ↓
Recommended Videos