Big wins for Kia Motors Corporation this year at the 2020 World Car Awards: the Telluride has been named World Car of the Year, while the Soul EV bagged the World Urban Car award.
The awards were inaugurated back in 2003 and were officially launched the year after. Today, the winners are determined by an independent jury of 86 automotive journalists from 24 different countries across the globe.
For 2020, the Telluride was chosen among an initial entry list of 29 vehicles. It beat two Mazdas in the top three for the victory—the CX-30 and the 3. Kia's new SUV scored better in terms of occupant environment, value, safety, and market significance.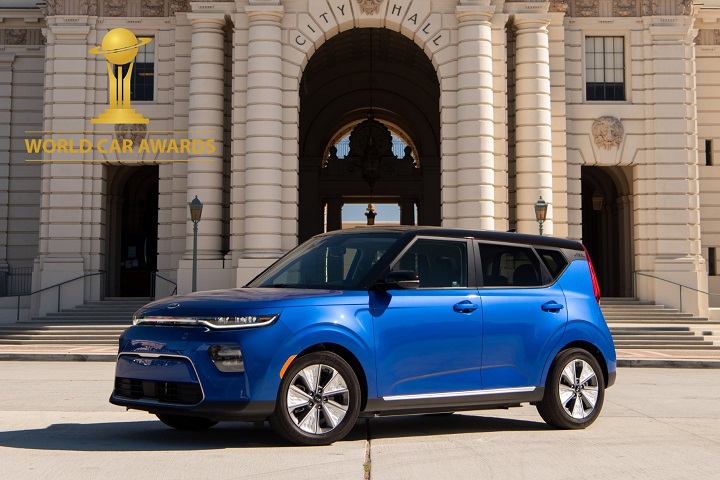 Continue reading below ↓
Recommended Videos
The Soul EV, meanwhile, edged out seven other different contenders in its category. The Volkswagen T-Cross and Mini Cooper SE Electric were ranked the first and second runners-up, respectively. The margin here, however, was slightly bigger, as Kia's electric crossover fared significantly better in terms of performance, environment, and innovation against its competitors.
"Everyone at Kia is truly honored to receive not just one, but two awards from the World Car of the Year judging panel," said Kia Motors Corporation executive vice president and head of product division Thomas Schemera. "This is one of the hardest-fought competitions in the global automotive industry, proving that the Telluride and Soul EV are both truly outstanding vehicles. These accolades are testament to the talents and efforts of a worldwide team, who all strive to create desirable, high-quality and practical cars that drivers love."
What do you think? Both Kias aren't available in our market, but would you opt for any of the two if the Korean carmaker were to sell them here?