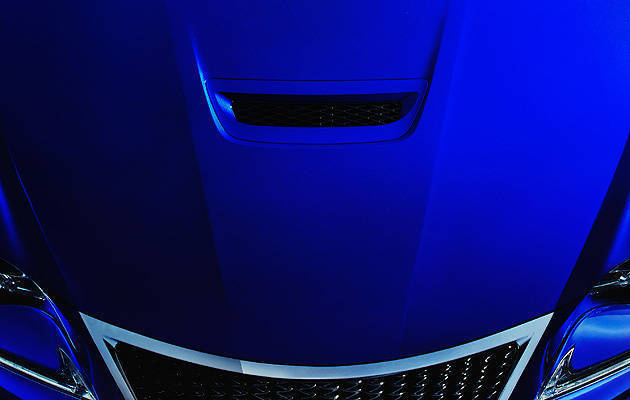 With the tagline "half the doors, twice the roar," the all-new, two-door Lexus F coupe--and its official name--will be revealed to the public at the 2014 Detroit Auto Show.
Other than a teaser image of the car's hood, the only other information Lexus shared of the car is that it is "an entirely new expression of design and uncompromising performance."
With the soon-to-arrive RC sports coupe, it looks like Lexus is really hell-bent on going sporty.