Tires have inspired many shoes. But we're not sure a shoe has ever inspired a tire. Until now, anyway.
What you're looking at here is a completely ordinary Lexus UX crossover, except for the fact that it's wearing a set of tires designed specifically to look like a pair of Nike Air Force trainers. Part of a collaboration with fashion designer John Elliott (us neither), the all-white tires feature double-stitched leather and a "stepped metal air valve evocative of his stacked metal lace tip."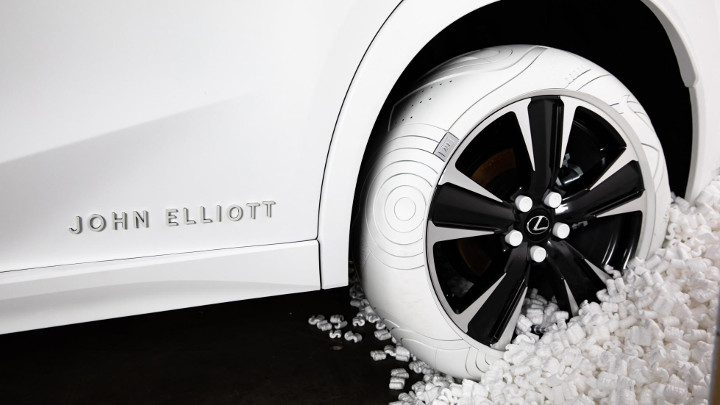 We suspect practicality was of little concern to Mr. Elliott when he was designing these tires. As the only bits of your car that should come into contact with the road, tires tend to get a bit grubby. And if they're white, they'll look ridiculous the moment you turn a wheel. Then there's the issue of grip. Leather isn't known for its adhesive properties, after all.
ADVERTISEMENT - CONTINUE READING BELOW ↓
Good thing that this is merely a concept, then. A way for Lexus to make a bit of noise at New York Fashion Week, where the car was revealed, and tout its "youthful" and "urban" credentials.
NOTE: This article first appeared on TopGear.com. Minor edits have been made.
ADVERTISEMENT - CONTINUE READING BELOW ↓
Recommended Videos