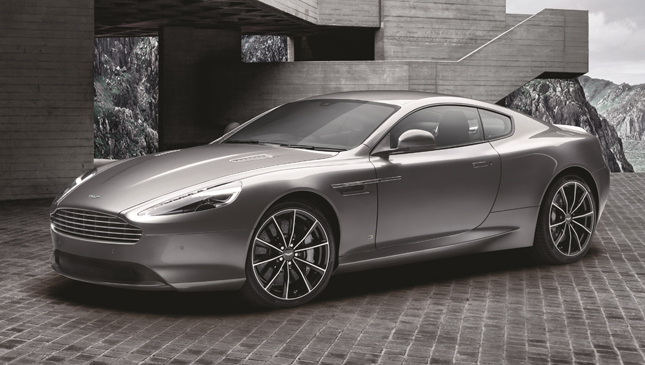 The gadgets, the girls, the lifestyle--these are what make James Bond the most famous secret agent the world over. For more than 50 years, Ian Fleming's novels about a fictional British spy have spawned more than 23 films, as well as adaptations for television, radio, video games and comic strips. You could even say that many of us want to be like Bond.
But no Bond story would be complete without the cool cars. Marques such as Lotus, BMW and Aston Martin have been partners of the Bond franchise, and have churned out some of the most coveted rides around--with toys that will make any geek drool. And this makes a "genuine" Bond car a coveted possession.
British luxury carmaker Aston Martin is offering its recently unveiled DB9 GT in a limited-run Bond Edition model. The special variant can be distinguished from the standard DB9 GT by sterling silver Aston Martin logos and "007 Bond Edition" badging. These touches enhance the already elegant look, thanks to 10-spoke diamond- and gloss-black-finished 20-inch alloy wheels, bright aluminum for the hood vents, side strakes, and carbon-fiber trims for the front splitter and the rear diffuser. All this is clad in an exclusive Spectre Silver paint job to celebrate the release of Spectre, the latest James Bond movie.
ADVERTISEMENT - CONTINUE READING BELOW ↓
Stepping inside reveals even more Bond subtlety in the form of sill appliques with numbering and the 007 logo, an embroidered gun barrel on the rear seat divider, and your very own Bond Edition start-up screen right there on the Aston Martin infotainment display. While you don't get any buttons for a rocket launcher or one that lets you spill oil out the back of the car, you will bask in the sumptuous fluted leather upholstery, a satin carbon-fiber center console, and an Alcantara-wrapped tiller.
Under the hood, the DB9 GT Bond Edition boasts a 5,935cc all-aluminum quad-overhead cam, 48-valve V12 engine that's mated to a Touchtronic II six-speed automatic gearbox with electronic shift-by-wire wizardry. The large lump packs a lofty 539hp at 6,750rpm and 620Nm at 5,500rpm. You may not be able to go underwater, yet you will be able to sprint from 0 to 100kph in 4.5 seconds, and hit a top speed of 294kph--enough to have a smooth yet addictive adrenaline rush.
ADVERTISEMENT - CONTINUE READING BELOW ↓
Recommended Videos
The all-independent double-wishbone suspension even features a three-stage Adaptive Damping System with Normal, Sport and Track modes. This way, you can cruise down the road at one point, then speed up and pretend that you're chasing the bad guys the next.
And as if the car itself isn't awesome enough, Aston Martin throws in a few Bond accessories to make you feel like you truly are Agent 007. A Bond ensemble isn't complete without an Omega watch, so you receive an Omega Seamaster Aqua Terra 150m James Bond timepiece with an Aston Martin strap. It is even presented in a 21-inch Globe-Trotter trolley case with an embossed leather luggage tag. This is perfect for stowing all those cool gadgets.
If you want to live à la James Bond, you'd better hurry because only a handful are set to be produced--just 150 units, to be precise. And while waiting for your made-to-order ride to arrive, why not have a martini? Shaken, not stirred, of course.
ADVERTISEMENT - CONTINUE READING BELOW ↓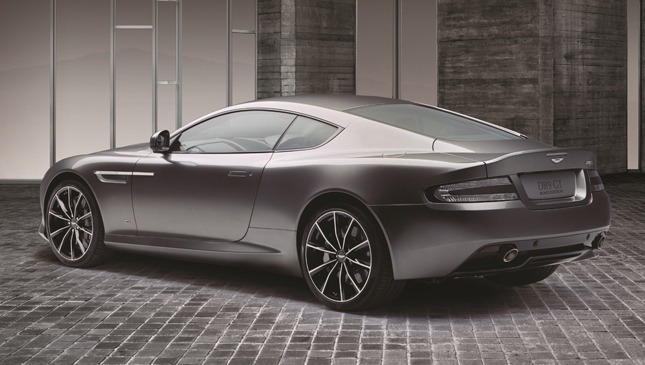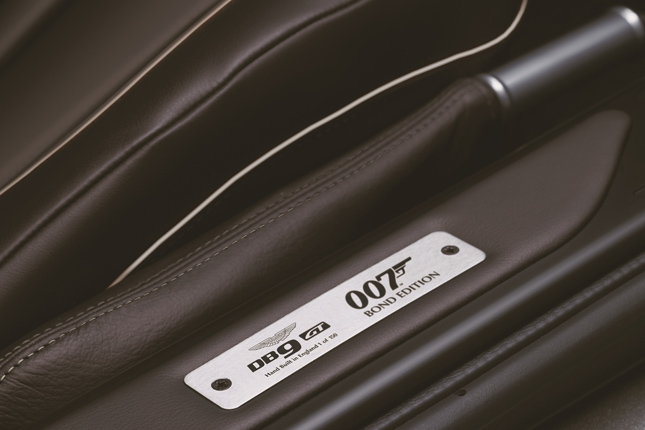 ADVERTISEMENT - CONTINUE READING BELOW ↓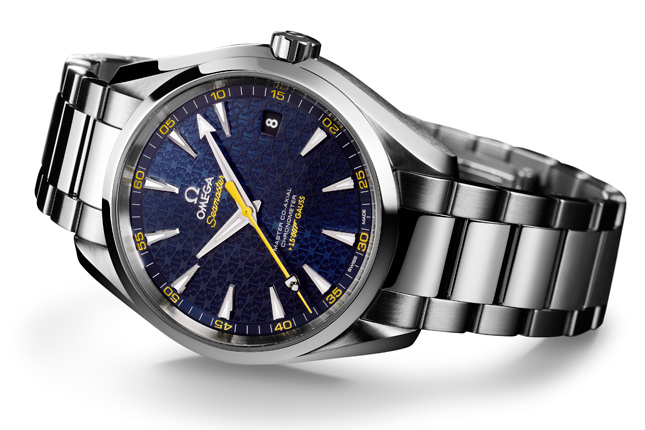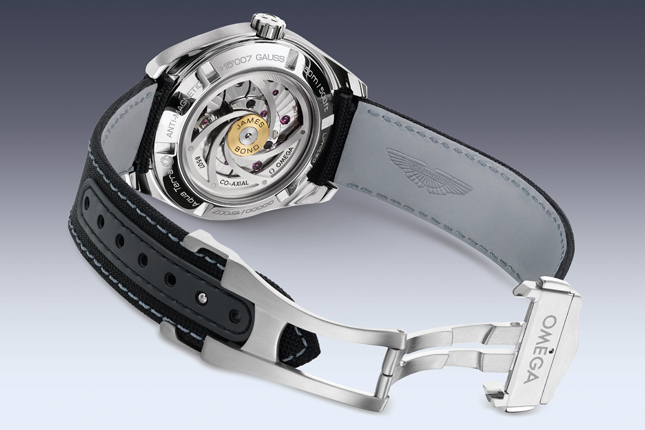 ADVERTISEMENT - CONTINUE READING BELOW ↓