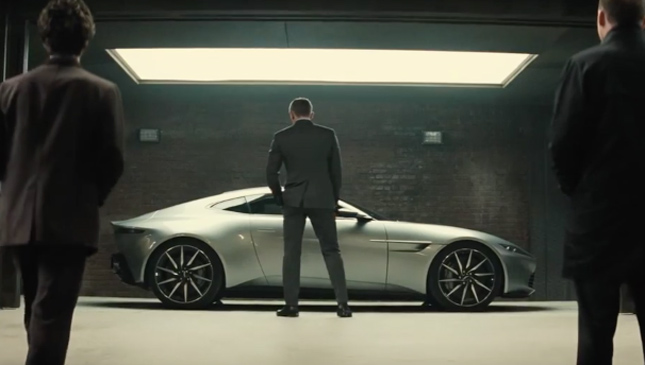 It's hard to believe it's been nine years since the James Bond movie franchise was rebooted with Daniel Craig in the starring role. Despite resistance from fans believing Craig wasn't handsome enough, the English actor proved detractors wrong, and in the end infused new life into the spy film series only a few years older than our 50-year-old publisher.
The last time we saw Craig's Bond in Skyfall, he came back from seeming death and, after an orchestrated attack by a former MI6 agent, saw the change of command from M to a new M. We also saw the return of the classic Aston Martin DB5, inclusive of its amazing toys.
Bond's latest film, Spectre, has all the pieces in place for the first time: the classic male M, Miss Moneypenny, our dream office employee Q, and a wicked sports car. The newest trailer has been released, and we're glad the producers haven't lost their love for fine automobiles. An Aston Martin DB10 is shown being revealed, with Q even stating it can do 0-60 (mph, of course) in 3.2 seconds.
There's an exciting plot here, we're sure, about the return of the classic Bond villain organization SPECTRE (which stands for Special Executive for Counterintelligence, Terrorism, Revenge and Extortion). The film has Bond running after bad guys in exciting locales, seducing gorgeous women along the way (including Monica Bellucci), and doing elaborate stunts.
Continue reading below ↓
Recommended Videos
But the sight of the DB10 in a car chase--doing power slides and shooting flames (!)--is enough to make us excited for the film. With Spectre to be shown worldwide in early November, the official arrival of Aston Martin in our market couldn't have been better timed.
Now get ready to watch one of the most exciting movie trailers this year.
If you're viewing this on a mobile device and can't see the video, please click here.