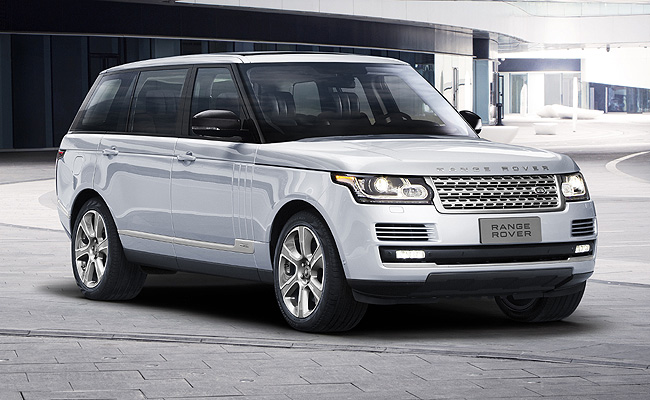 At the Auto China 2014, Land Rover debuted the Range Rover Hybrid Long Wheelbase, its second hybrid model after the Range Rover Sport Hybrid.
The Range Rover Sport Hybrid and the Range Rover Hybrid Long Wheelbase use the same 335hp 3.0-liter SDV6 diesel engine that's paired with a 35kW electric motor and an eight-speed automatic transmission. This combination reportedly allows the driver to select from three different drive modes to maximize performance or efficiency, delivering 26% lower carbon-dioxide emissions and a fuel mileage of 15.625km/L.
The complete system--including a lithium-ion battery pack, inverter and electric motor--supposedly weighs less than 120kg. With 170Nm of torque, the electric motor helps accelerate the vehicle when required and powers the SUV in electric vehicle mode as well. The motor also acts as a generator, harvesting kinetic energy through regenerative braking and charging the battery when the vehicle decelerates. In EV mode, the Range Rover Hybrid can travel 50kph for up to 1.6km before the diesel engine comes to life.
According to the British SUV maker, installing the hybrid diesel-electric powertrain on the Range Rover Long Wheelbase did not compromise its space or the driving experience. Thanks to the long wheelbase, rear-seat passengers get an additional 186mm of legroom, while those with the optional executive seating package can recline their rear-seat angle up to 17 degrees.
Continue reading below ↓
Recommended Videos
First announced in August 2013, both the Range Rover Sport Hybrid and the Range Rover Hybrid Long Wheelbase will go on sale later this year.