As the Philippine automotive industry grows and matures, it's nice to see more niche markets being addressed. As far as we know there is a very limited selection of vehicles that cater to the elderly and PWDs.
During the presscon for the Toyota Hiace, we asked Toyota Motor Philippines (TMP) a reader's question about bringing in a JDM Hiace variant that was designed for PWDs. TMP said there were no plans yet.
This creates an opportunity for Maxus Philippines, the local importer of a European commercial vehicle brand that is now under the umbrella of Chinese giant SAIC, to cater to this market. Today it launched the G10 Assist, a G10 van fitted with a programmable swivel lifting seat in the second row. Maxus Philippines GM Reginald See explained that this seat, "swivels to face the sidewalk, slides out and can be lowered down to street level so the elderly or the wheelchair-bound person can easily take the seat, or disembark."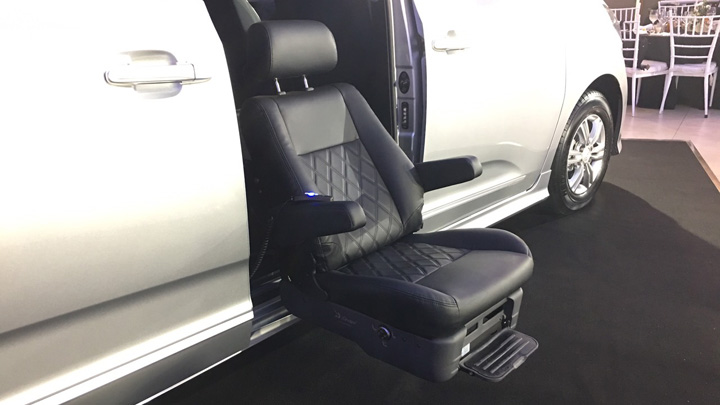 Continue reading below ↓
Recommended Videos
The chair is easy to use, and can be operated via remote control or through smartphone via an iOS app. Maxus made sure this perch is safe enough for its intended users. It has a position memory function, a path recover function, a path obstacle sensor, a door interlock, low power detection and warning, a mechanical manual function, and anti-tip protection. 
And boy can it haul. We saw photographer Alfred Mendoza, who is almost 300lbs, be lifted and be brought down by the Assist device. 
The special seat is a dealer option that costs P399,800, which is on top of the G10's SRP of P1,680,000. So expect to pay a little over P2 million if you want the whole package. 
The G10 itself is powered by a Euro 4-compliant 1.9-liter turbodiesel mated to a six-speed transmission. It comes with a seven-inch touchscreen infotainment system with six speakers and a 220V power outlet.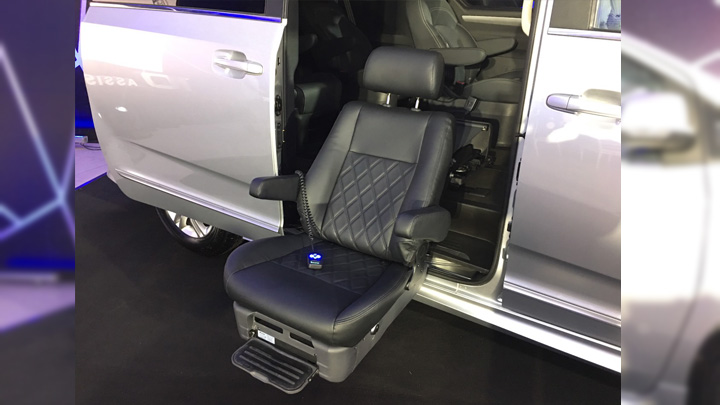 Maxus Philippines president Felipe Estrella shared his optimism about their newest product: "With the G10 Assist, we can help our beloved family members with disabilities become more empowered and mobile, as the G10 Assist opens a world of possibilities for them. 'PWD' can now be enhanced to 'PWeDe' as the G10 Assist MAXimizes transport and MAXimizes assistance with a platform for them to live life to the max."