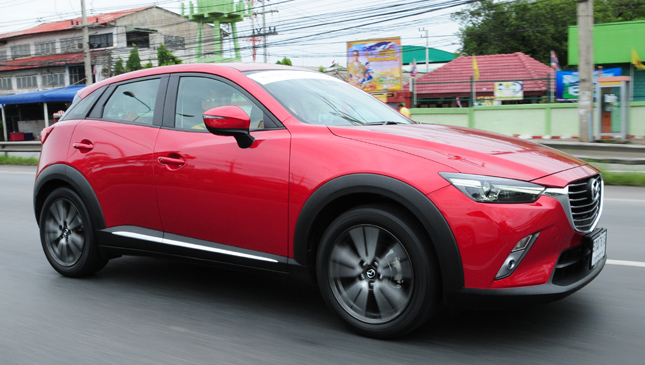 It looks like our prediction was correct. According to Mazda Philippines CEO Steven Tan, the CX-3 subcompact crossover will be arriving this year. What a relief, considering we were told in January that there would be no allocated units for the Philippines.
During a three-day Skyactiv drive from Bangkok to Hanoi, we got behind the wheel of the CX-3, the 3, the 2 and the CX-5. Tan shared this info: "The Thailand-market CX-3 is locally assembled--as are the 3 and the 2--to avoid high import tariff. These are only for domestic consumption. There is no plan to build them for the Philippines, with the exception of the Mazda 2, which is currently exported to ASEAN and other global markets."
Now, about the CX-3, Mazda Philippines has not announced the final specs and pricing, but it did confirm that the stylish crossover would be released in limited volume before the end of the year.
ADVERTISEMENT - CONTINUE READING BELOW ↓
"Production capacity remains constrained in Japan, and Mazda Philippines has previously informed the media that the CX-3 will not be available until next year," said Steven. "It now appears Japan recognized the need to keep the Mazda business momentum in the Philippines moving ahead, and had allocated some of its oversubscribed production of the CX-3 to Filipino customers."
Unfortunately, the specific launch month is still unavailable as we write this. What is sure is the fact that the CX-3 will be displayed at the Philippine International Motor Show in September.
So there you have it. Better reserve your CX-3 unit as soon as possible. This is sure to be one hot-selling model.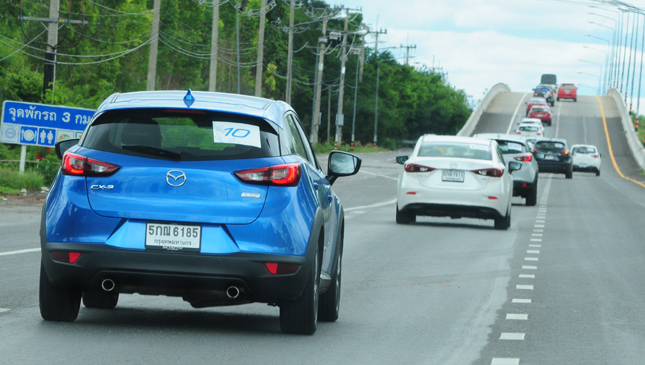 ADVERTISEMENT - CONTINUE READING BELOW ↓
Recommended Videos