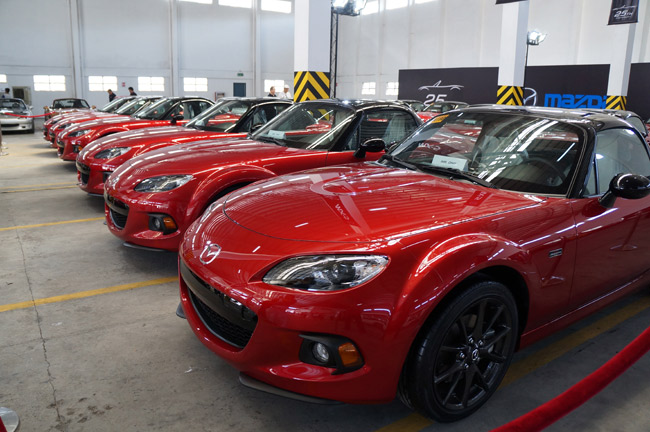 Before the Toyota 86/Subaru BRZ and the Honda CR-Z came along, the Mazda MX-5 (also called the Miata) had been winning the hearts of car nuts with its cute form, nimble handling and relatively affordable price tag. The love for this fun roadster can easily be seen in the devotion of the Miata Club Philippines (MCP), whose members have been celebrating their MX-5 ownership since 1997.
In May, we announced that Berjaya Auto Philippines, the exclusive Mazda distributor in the country, would be giving the Miata Club first dibs on our market's 25 allocated units. Like we mentioned in our story, those 25 Miatas reflect Mazda Motor Corporation's recognition of the club's passion for this popular sports car. During a private turnover event yesterday at the Mazda depot in Batino, Calamba City, Berjaya Auto Philippines made good on its promise to the Miata Club.
The first 15 owners were given the keys to their Mazda Miata 25th Anniversary Edition, and these lucky individuals were able to drive their MX-5s straight from the storage depot to their garages--although we wouldn't be surprised if some took side trips with their new babies.
ADVERTISEMENT - CONTINUE READING BELOW ↓
The Miata 25th Anniversary Edition is limited to only 1,000 units; 700 will go to Europe, 200 to the US, 50 to Japan, and the remaining 50 to the rest of the world. They are distinguished from the regular MX-5 line with their Soul Red color with black body trims, white leather seats, Bilstein shock absorbers, 17-inch 10-spoke gunmetal wheels, and a special "25th Anniversary Edition" badge on the driver-side fender.
ADVERTISEMENT - CONTINUE READING BELOW ↓
Recommended Videos
We also found out recently that our generous allocation was taken from the share of the US market, so that means the US is getting 25 fewer 25th Anniversary Miatas. But seeing the ecstatic faces of the MCP members, who happily shelled out P1,800,000 for this future collectible, we don't feel bad for the Americans.
The lesson here is this: Good things come to those who are truly passionate about a car they love. Especially when there's a company like Mazda that recognizes that devotion.
ADVERTISEMENT - CONTINUE READING BELOW ↓
Photos by Dinzo Tabamo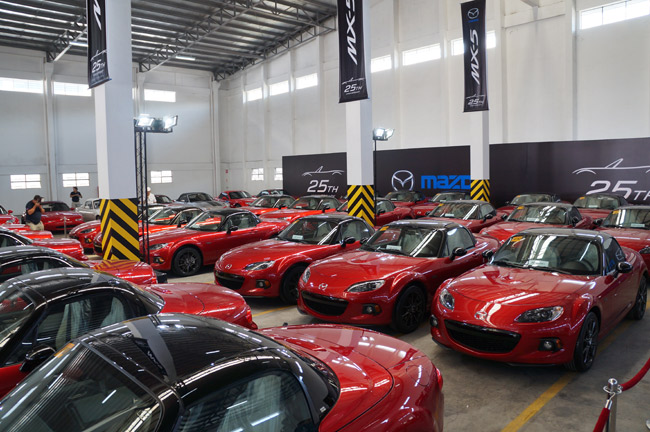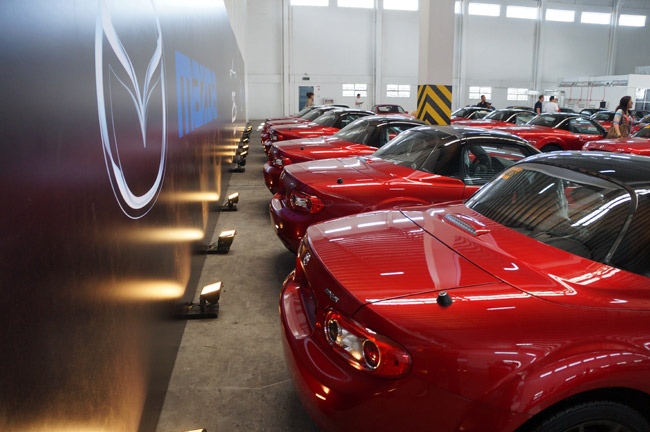 ADVERTISEMENT - CONTINUE READING BELOW ↓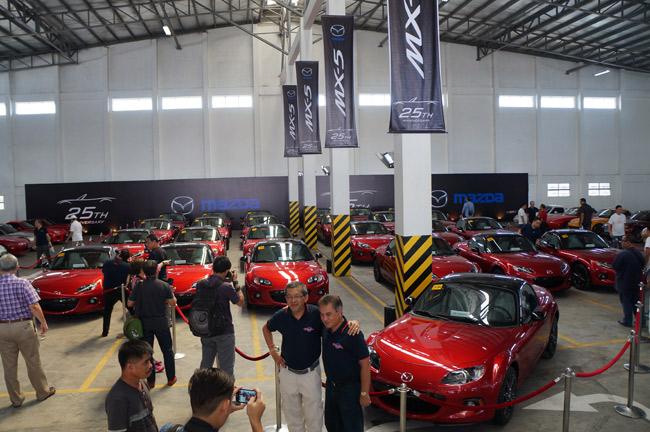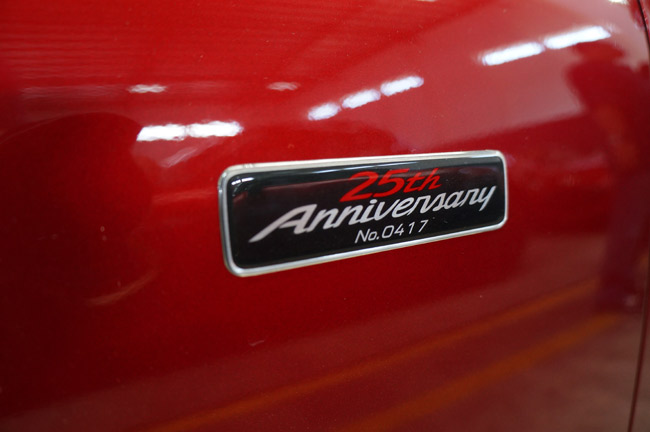 ADVERTISEMENT - CONTINUE READING BELOW ↓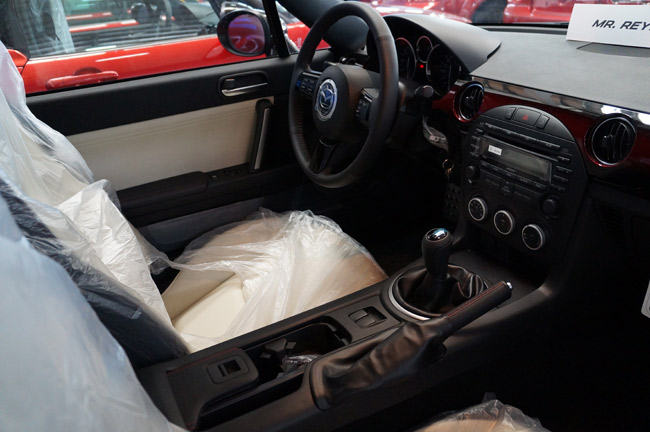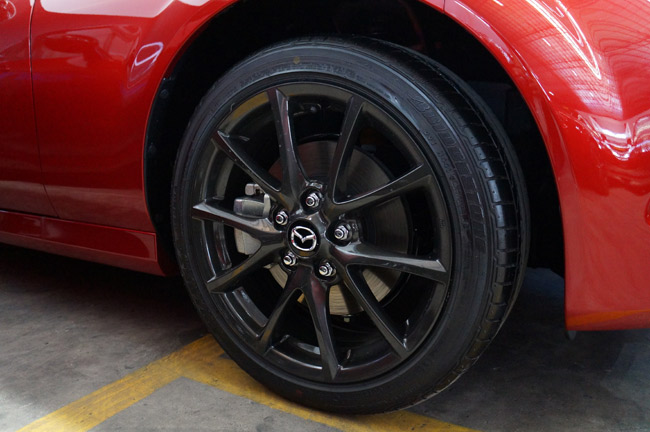 ADVERTISEMENT - CONTINUE READING BELOW ↓