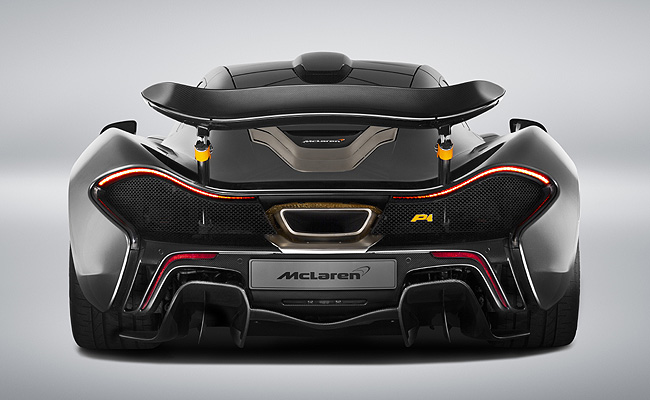 The McLaren F1 supercar has many cool features, one of which was its gold foil-lined engine bay to deflect heat away from the carbon-fiber body panels and monocoque. Well, for the 2014 Pebble Beach Concours d'Elegance set for August 17, McLaren Automotive will put on display a P1 that has a similar feature.
Commissioned by a North American customer, the P1 hypercar has been subtly modified to make it stand out from the 170 examples that have been built to date.
Finished in Sterling Gray, the metallic finish is complemented by the carbon-fiber and McLaren Orange accents. Even the brake calipers behind the body-colored alloy wheels are finished in the carmaker's heritage color. An orange 'P1' logo on the leading edge of the rear wheel arch is supposedly inspired by the labeling used on the model's test mules during its development.
For the rear, a bespoke aluminum grille is fitted above the carbon-fiber bumper, while the twin-element rear wing has a body-colored upper and bare carbon-fiber lower component, with a McLaren Orange detailing on the upper section of the wing pistons.
ADVERTISEMENT - CONTINUE READING BELOW ↓
The bespoke P1's interior makes extensive use of carbon fiber and Alcantara, with the latter material used on the steering wheel. The lightweight carbon-shell racing seats are fitted with a four-point harness, while subtle contrasting details are used with Stone Gray binding and stitching on all upholstery and McLaren Orange accents on the center console.
As for the heat shield around the engine bay, it's reportedly made of 24-karat gold, with the material also wrapping around the Inconel-alloy exhaust.
Too bad McLaren Automotive didn't provide a photo of the P1's engine bay since that's something we probably won't see in our lifetime.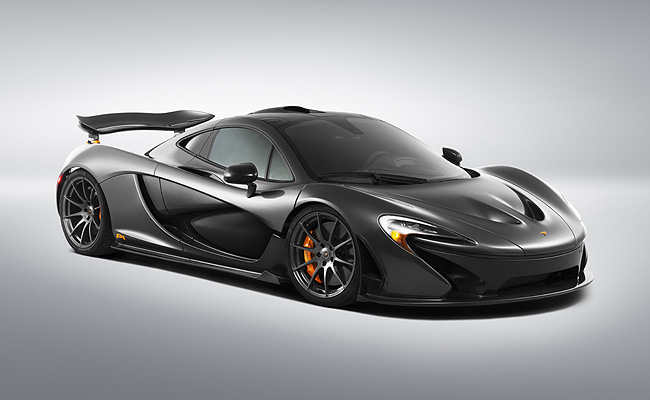 ADVERTISEMENT - CONTINUE READING BELOW ↓
Recommended Videos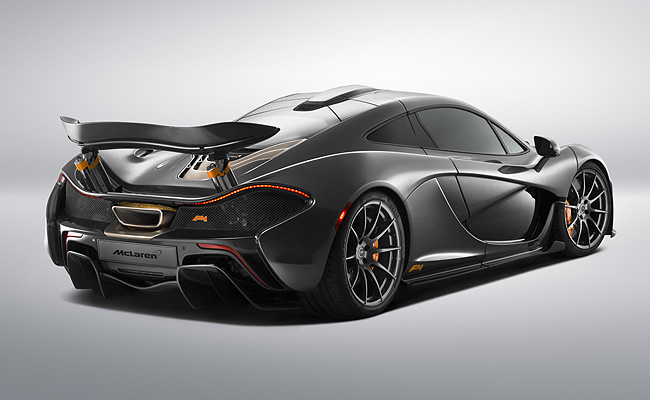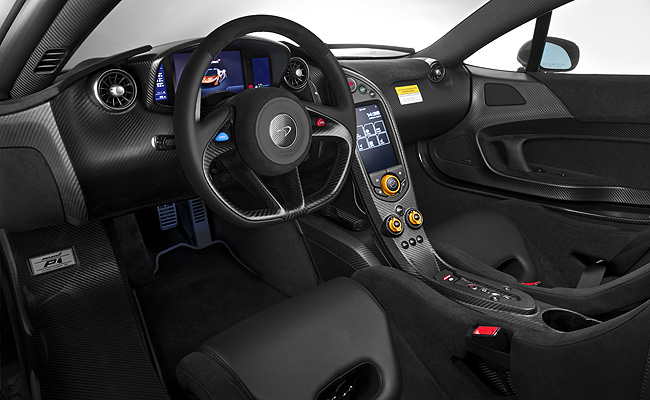 ADVERTISEMENT - CONTINUE READING BELOW ↓