Meet the lightest McLaren road car ever, and seemingly Woking's tribute to the wealth of heroically stripped-out track specials that Great Britain has a fine tradition of producing. The McLaren Elva is described as "a ferociously fast open-cockpit car" and fits into the company's top-line Ultimate Series, following in the footsteps of the P1 and the Senna, and sitting alongside the new Speedtail.
While no actual curb weight has been announced, you can bet on something comfortably below the 1,198kg claimed by the Senna. After all, there's no roof, windows, or windshield here, while the doors are McLaren's smallest-ever and are single-hinged just for shaving even more grams. The tub is naturally carbon, but so's every panel, too.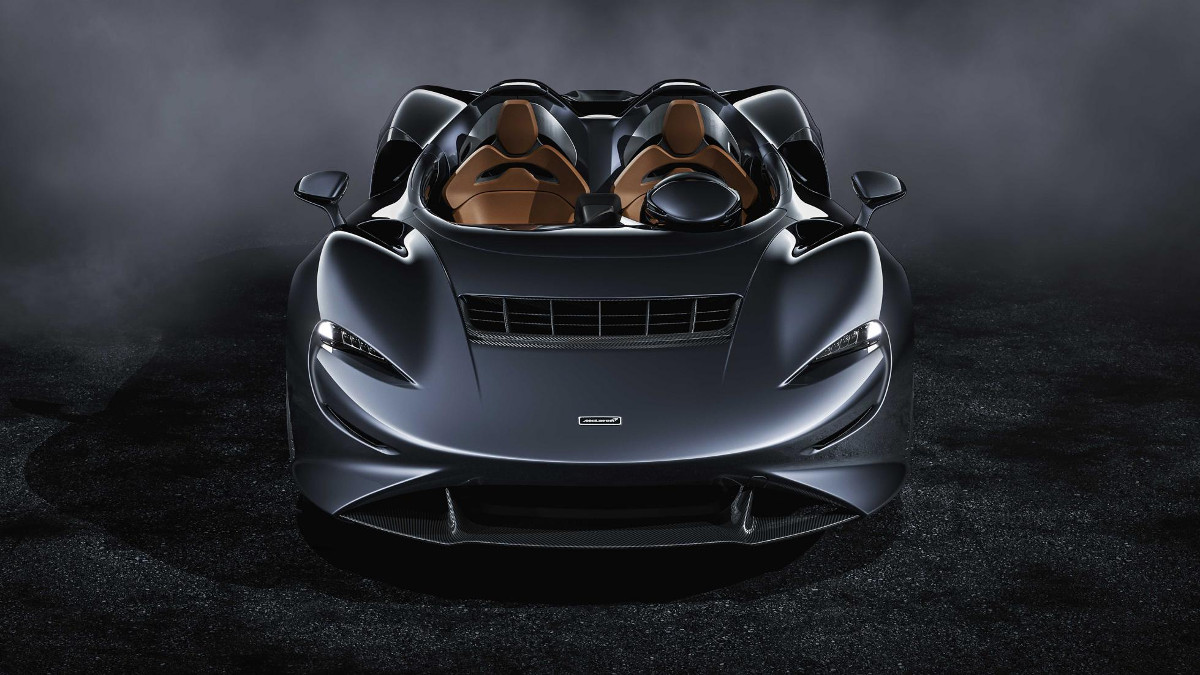 Continue reading below ↓
Recommended Videos
You can wear a helmet or you can specify a windshield, but McLaren suggests you'll need neither. The prosaically named Active Air Management System (AAMS) uses a movable carbon deflector to direct air from the Elva's nose and up through the front clam ahead of the occupants, projecting it over them and creating something that's less prosaically named "a relative bubble of calm" beneath. The system awakens as the car's speed increases, though if you're on track—and thus helmeted up—you can turn it off so that the air is sent to cool the engine instead.
And what an engine. It's an 804hp version of the 4.0-liter twin-turbo V8 you'll find in the 720S and the Senna, but producing more power than either and with much less weight to shift. So, it hits 100kph in under 3sec and 200kph in a frankly startling 6.7sec—about as quickly as the legendry old McLaren F1 hit 160kph.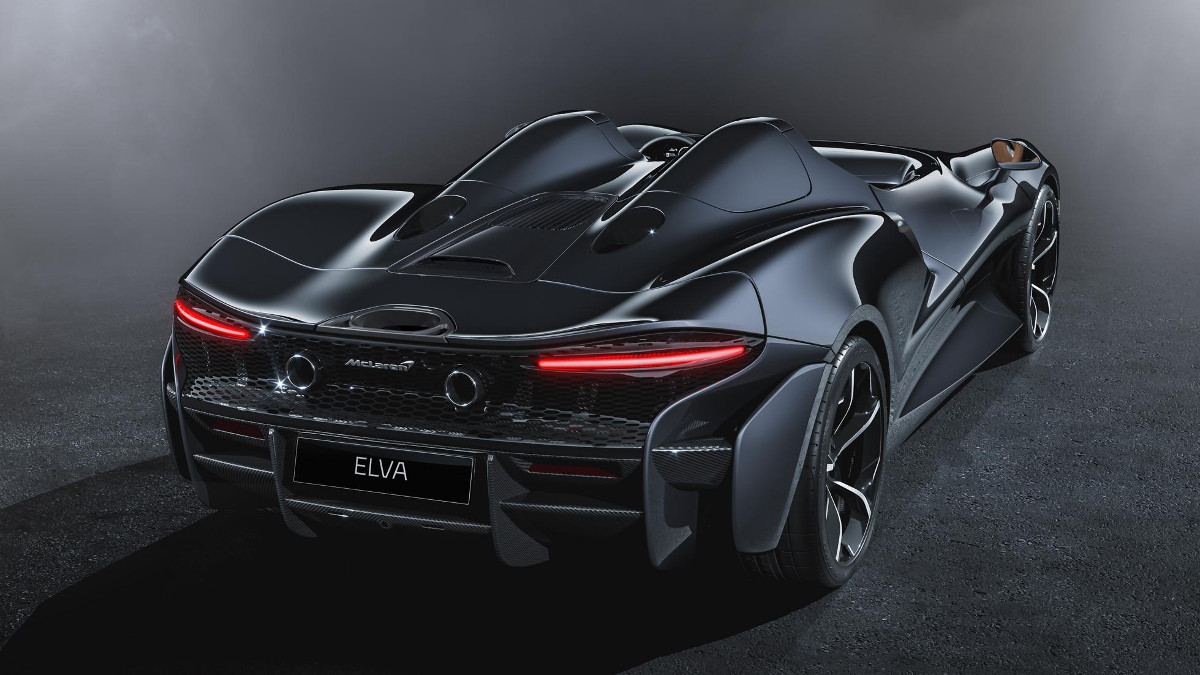 There are clever aero features all over the Elva, with an active rear wing, a completely flat underfloor, and vents and contours everywhere all working together to make sure the car cleaves through the air with a minimum of fuss.
New bespoke seats are worked into the body, with marginally shorter squabs than normal to allow standing room in the footwells for easier ingress and egress. Six-point harnesses are optional, for ultimate circuit kudos, as is the very serious-sounding 'Ultrafabric' to even more tightly grip you into the seat.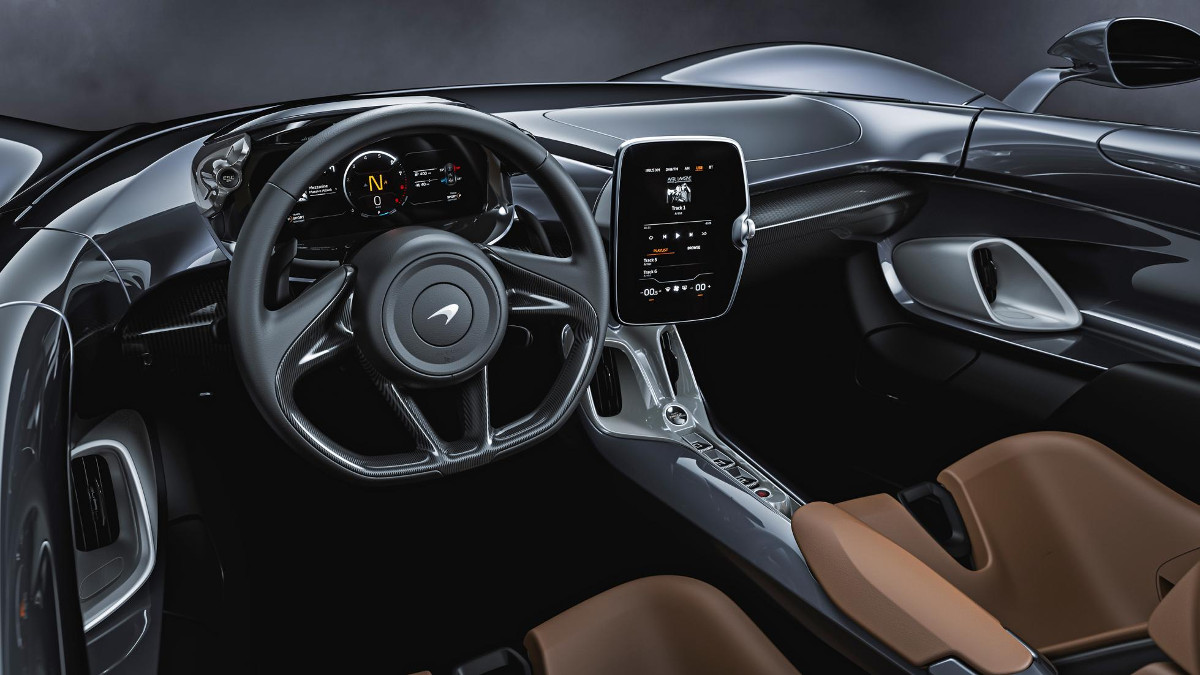 Controls for the car's active powertrain and handling settings are built into the instrument cluster—so you never need to take your hands from the wheel. The eight-inch touchscreen in the middle of the dashboard shows off track telemetry (naturally), but also houses sensible stuff like satnav, a reversing camera, and climate-control settings. As if losing the roof didn't control the climate dramatically enough. A sound system is a no-cost option.
Sounds very race-car-y, and that's exactly the intention: The name is a nod to the McLaren-Elva M1A race car that was designed by Bruce McLaren in the '60s, and which you can see pictured below.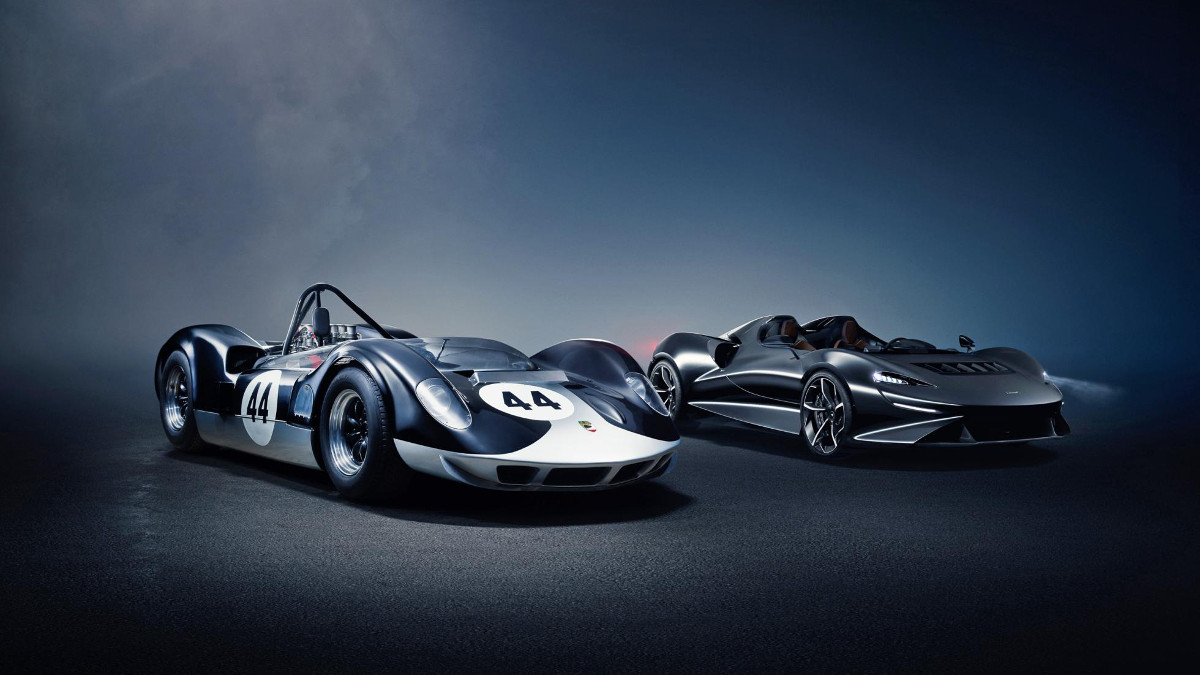 Just 399 units will be made, priced at £1.425 million (about P93.3 million) apiece, which is ever so slightly less than the car its crosshairs are seemingly set upon—the 500-off Ferrari Monza speedster. You can add to that bill considerably with some McLaren Special Operations bespoke treatment. While we're talking practicalities, there is luggage space (though exactly how much is unspecified), and options include a nose-lift—for if your Elva will be clambering over speed bumps or into tricky car parks—and a choice of five- or 10-spoke lightweight wheels with either road- or track-biased Pirelli tires.
Simple question. Excited?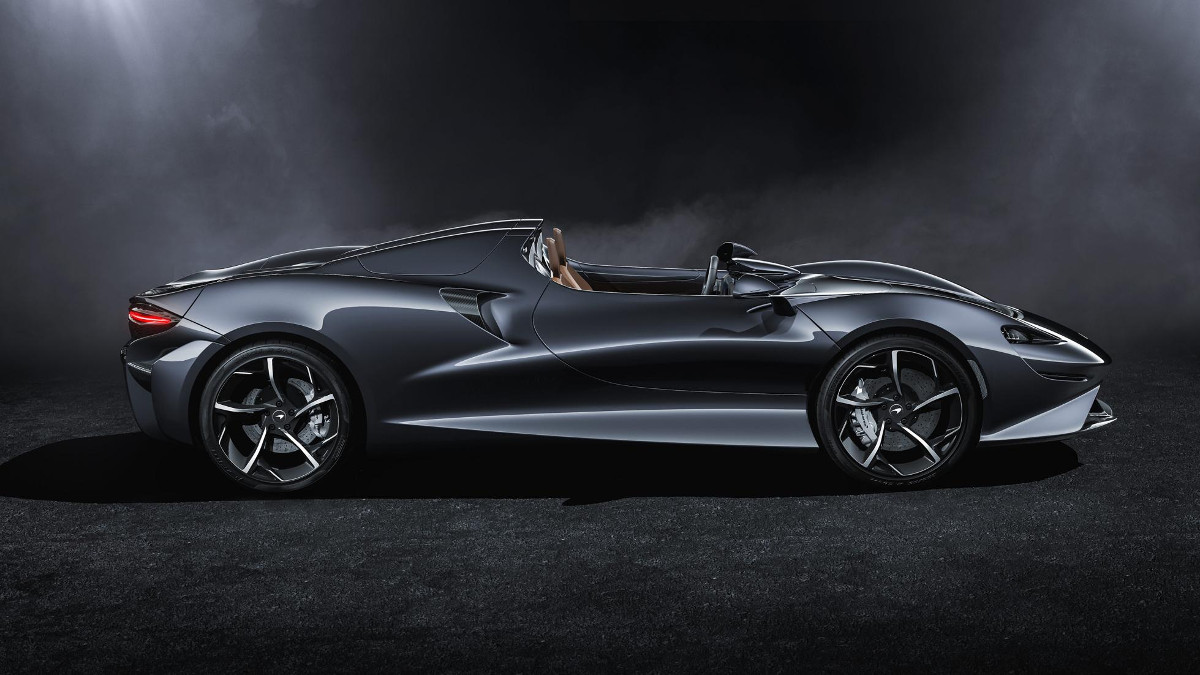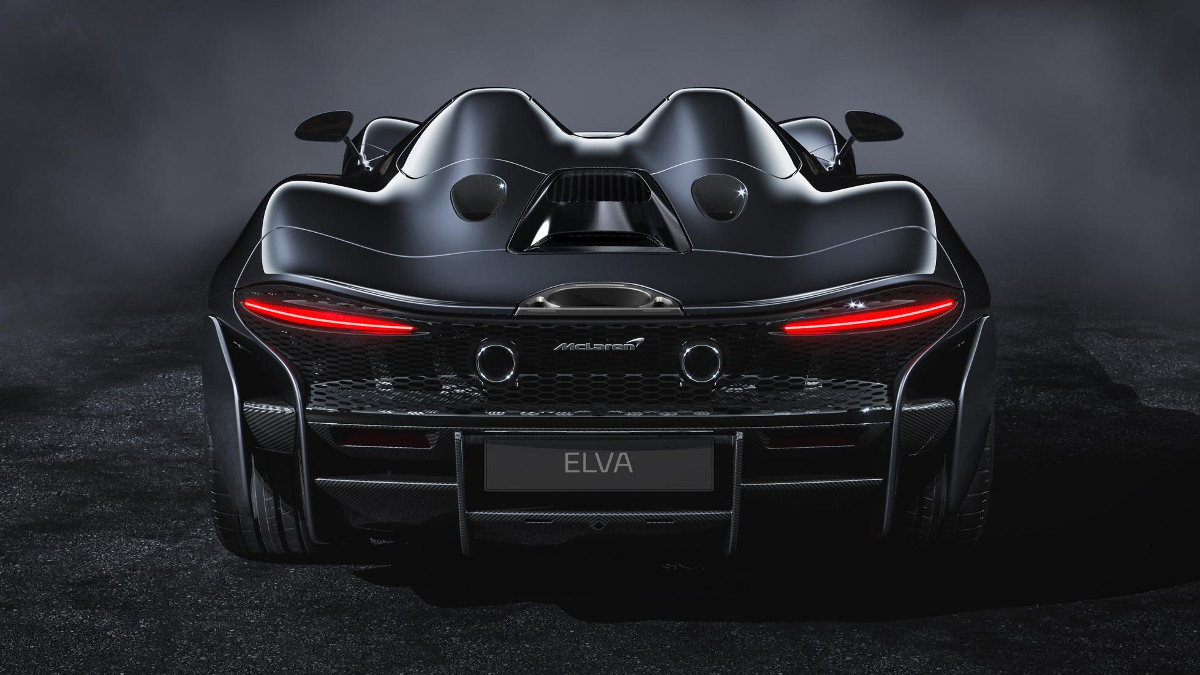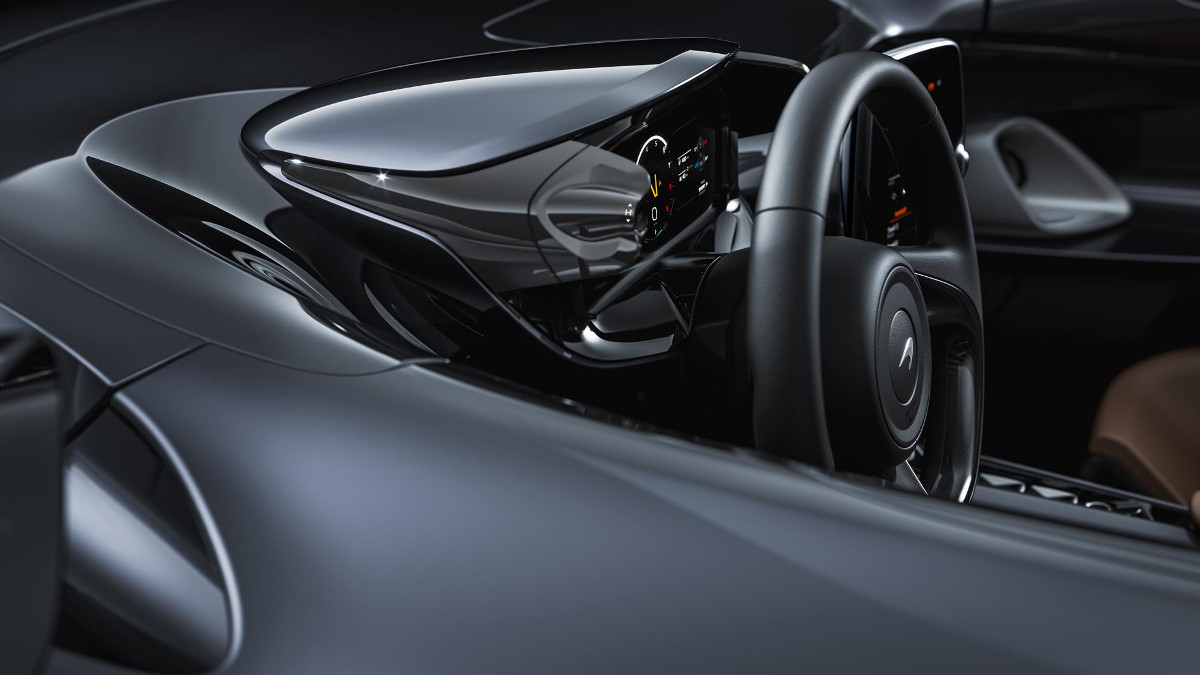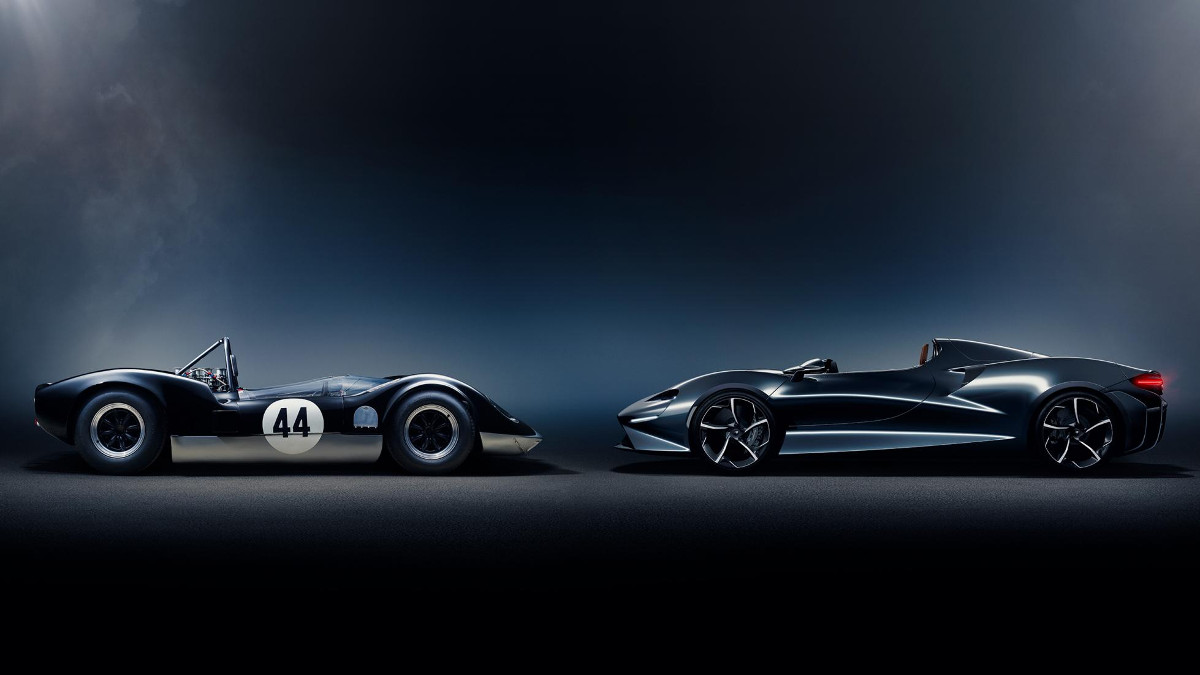 NOTE: This article first appeared on TopGear.com. Minor edits have been made.