The age of the 400hp+ hot hatch is well and truly upon us. Welcome to the new Mercedes-AMG A45 S. All 415hp of it. And if you'd prefer a sleeker look, the CLA 45 AMG has returned, too. Pick your poison. Either is very, very fast.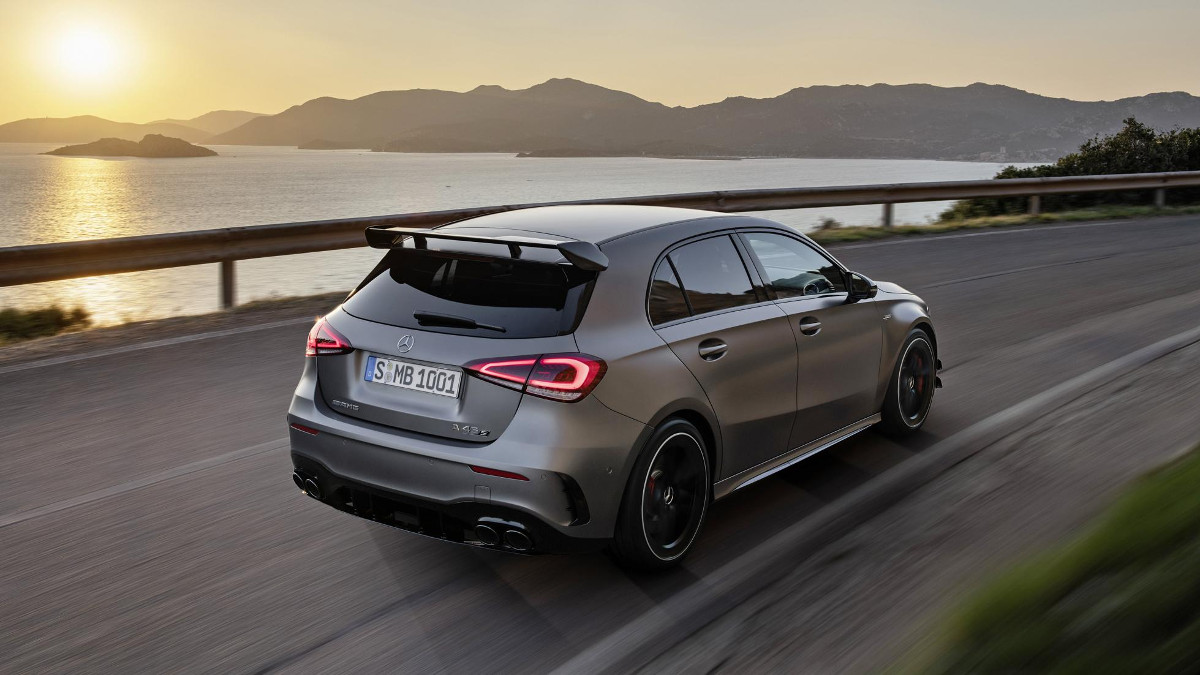 The standard A45 now develops 382hp, but for the first time, there's an 'S' variant, complete with bigger tailpipes, a Focus RS-style Drift Mode for the four-wheel-drive system, and a power boost. With 415hp, it's good for 0-100kph in 3.9sec and the top speed's limited—to 280kph. What a hatchback. What a thing.
Drift Mode isn't achieved by deactivating the front driveshafts, as per the E63 AMG. No, it's done by clever clutch packs—integrated into the rear differential—that can overspeed the rear wheels. Remember when four-wheel drive was for safe, sensible cars? Yeah, now it's for yobbos.
ADVERTISEMENT - CONTINUE READING BELOW ↓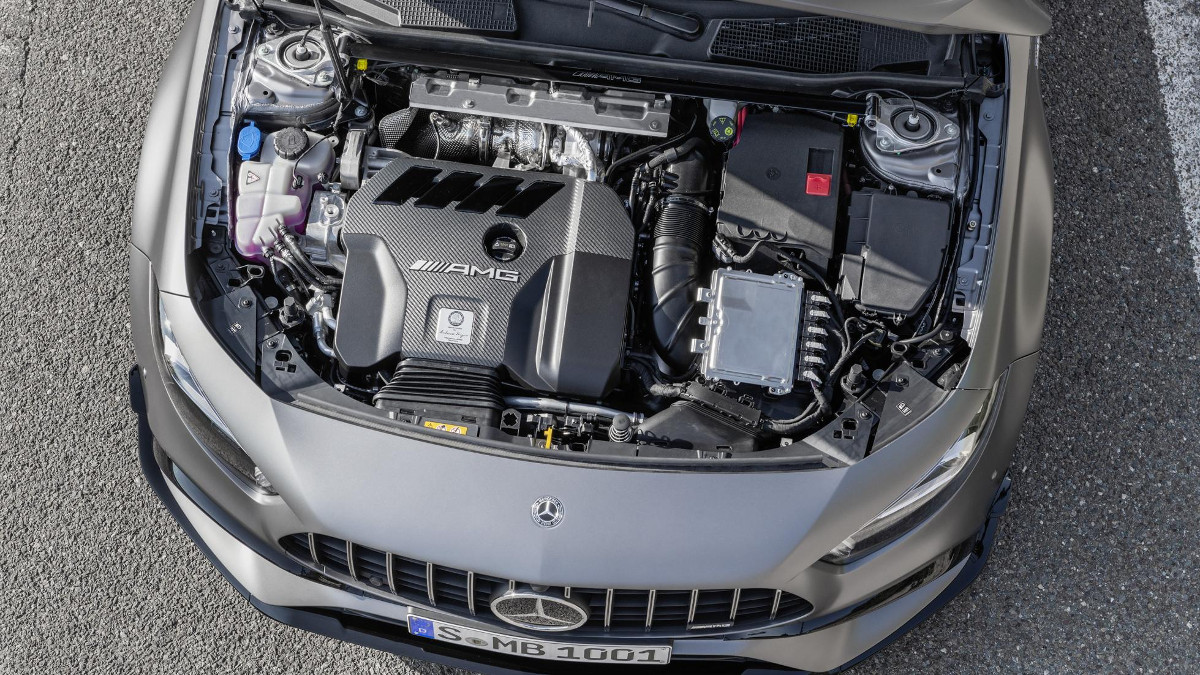 Power from the ultra-tuned 2.0-liter four-cylinder turbo engine arrives at all four wheels via an eight-speed dual-clutch gearbox and many, many modes. Slippery, Comfort, Sport, Sport Plus, Race, Individual...and then there are the chassis assistance settings—Basic and Advanced, and, in the A45 S, Pro and Master, each with lower and lower levels of guardian angel attentiveness. There are three modes of suspension hardness. Varying screen graphics. If you like to fiddle with your car's settings, you've found it. Heaven. The ultimate tweakable hatchback. There's probably a pit crew with laptops on the options list.
There is so much to nerd out about here. The engine torque, for example. No mega-wide diesel-style torque band here. You get maximum twist of 500Nm (479Nm in the 'non-S,' as it shall forever be known) only from 5,000-5,250rpm. Mmm, peaky.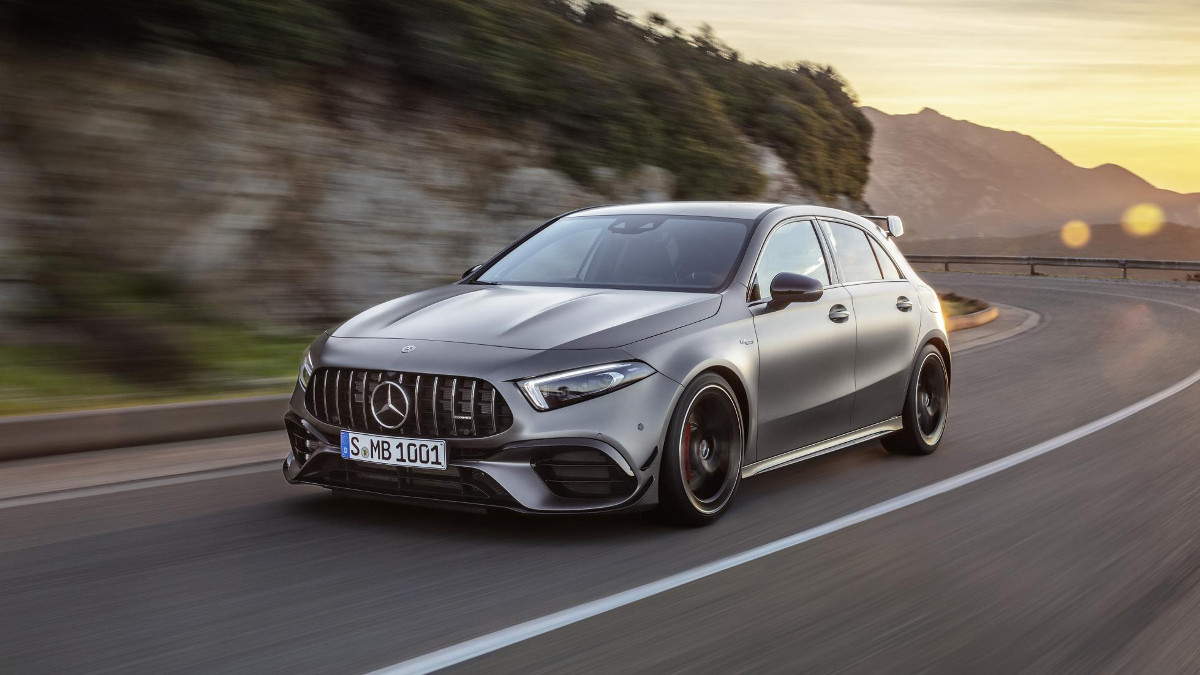 ADVERTISEMENT - CONTINUE READING BELOW ↓
Recommended Videos
The engine doesn't redline until 7,200rpm, which is stratospheric for a turbo hatch. AMG has even spun the powerplant 180 degrees to put the turbo at the back of the engine bay, near the firewall. Bad for heat and a pain for servicing, but great for front aero and shorter exhaust pipework. And less turbo lag. Stellar news for the impatient folks who need 400hp in their shopping car.
AMG has even bunged in roller bearings on the turbo compressor and turbine shafts. That's a detail previously reserved for the flagship AMG GT four-door, now on the baby of the AMG range.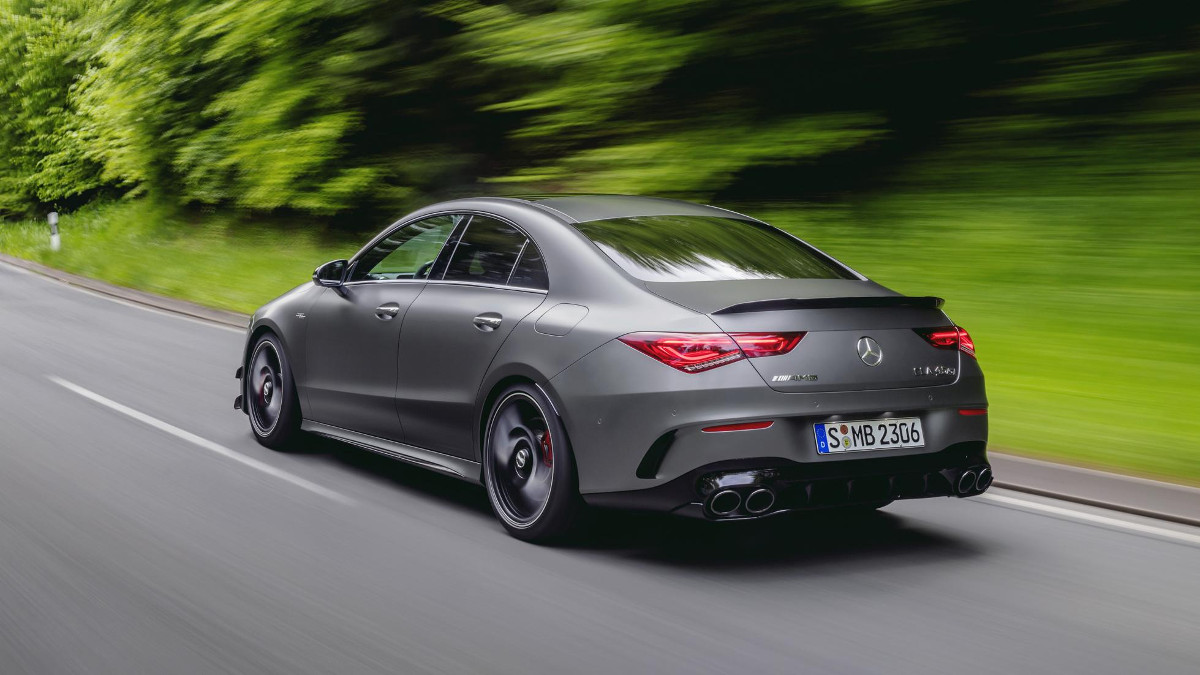 Want more geek? Let's go full geek. Take the engine cover: It's been shaped to blast airflow down onto the engine to help cool the motor. Speaking of staying cool, the A45 and CLA 45's coolant can be intelligently directed, keeping the engine block warm (for lower friction) while keeping the head from getting a sweat on. It's a mad powerplant, but a very clever one, too. Bruce Banner with a cambelt.
ADVERTISEMENT - CONTINUE READING BELOW ↓
Underneath, the standard A-Class body shell has sprouted new struts, plates, and girders to strengthen it. The front wings are wider to house a phat front track and bigger tires, for harder cornering and quicker lap times. When you're not drifting. Which would be terribly irresponsible...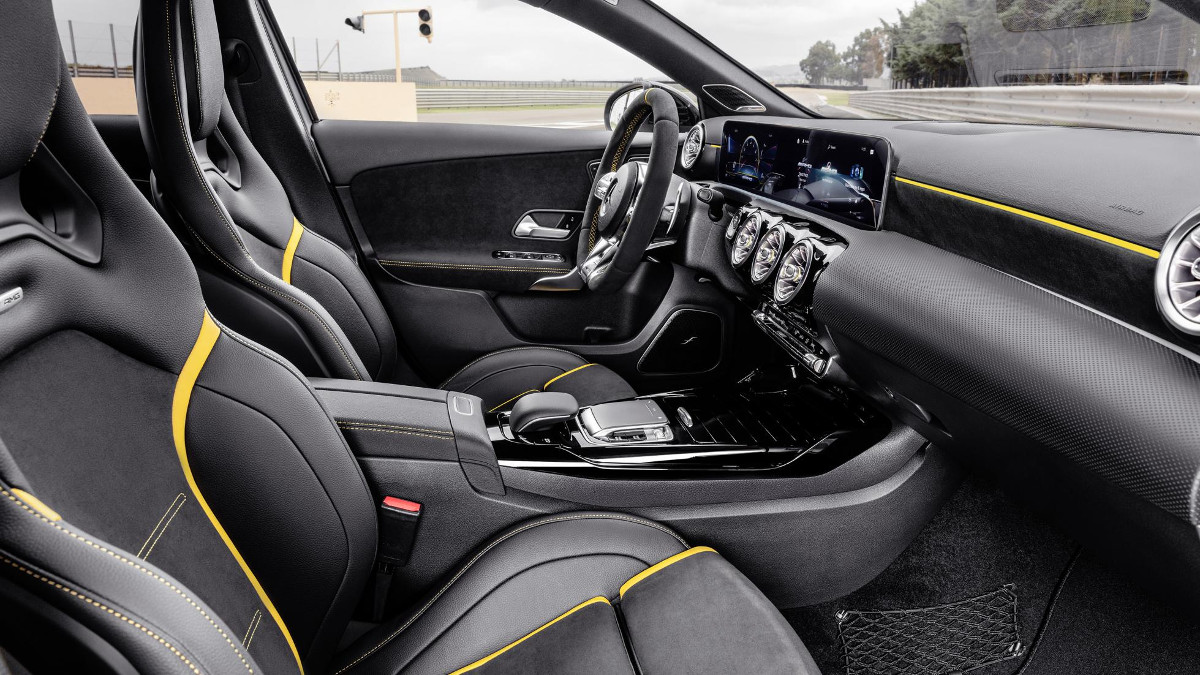 Elsewhere, things are more conventionally hot-hatchback-ish. You can spec a big wing. There are bucket seats. AMG's angriest grille has been grafted onto the front of both cars, and there's a set of enormous brakes under the new wheels and stickier tires. Frankly, very little of the standard A-Class and CLA seems to have survived for the AMG versions. We're not complaining.
We're yet to hear a price, but change from £50,000 (around P3.21 million) is unlikely to be in large supply if you're after one of the S variants with a few options packs. And some spare tires. You'll be needing them...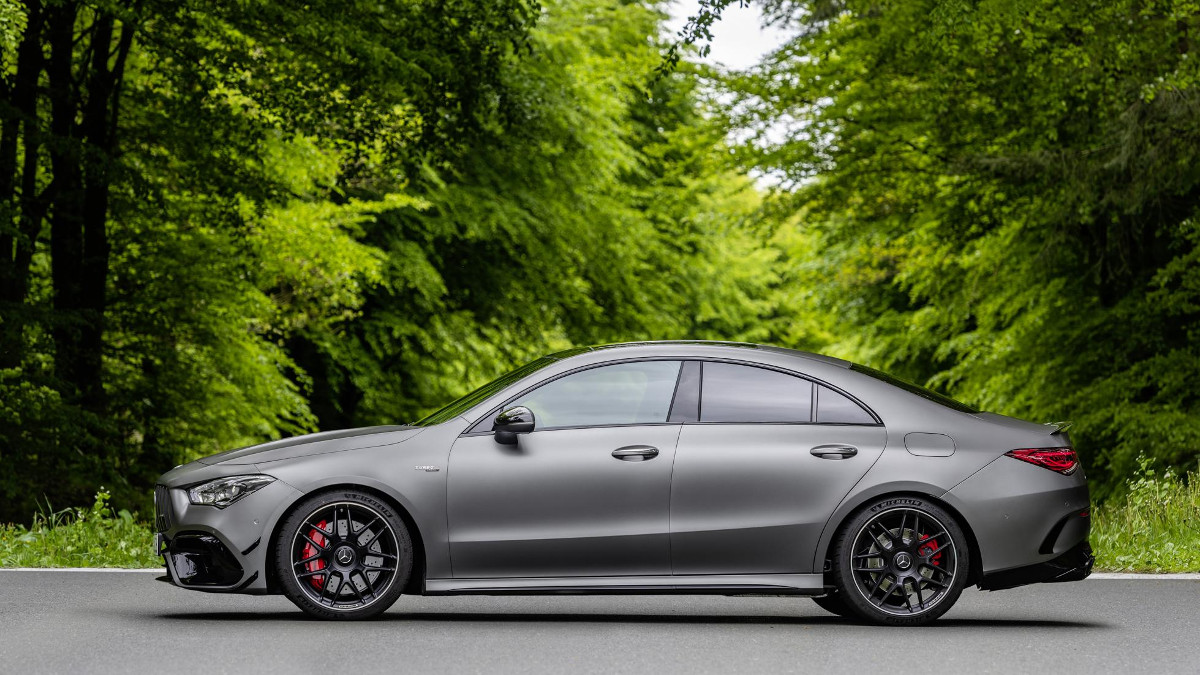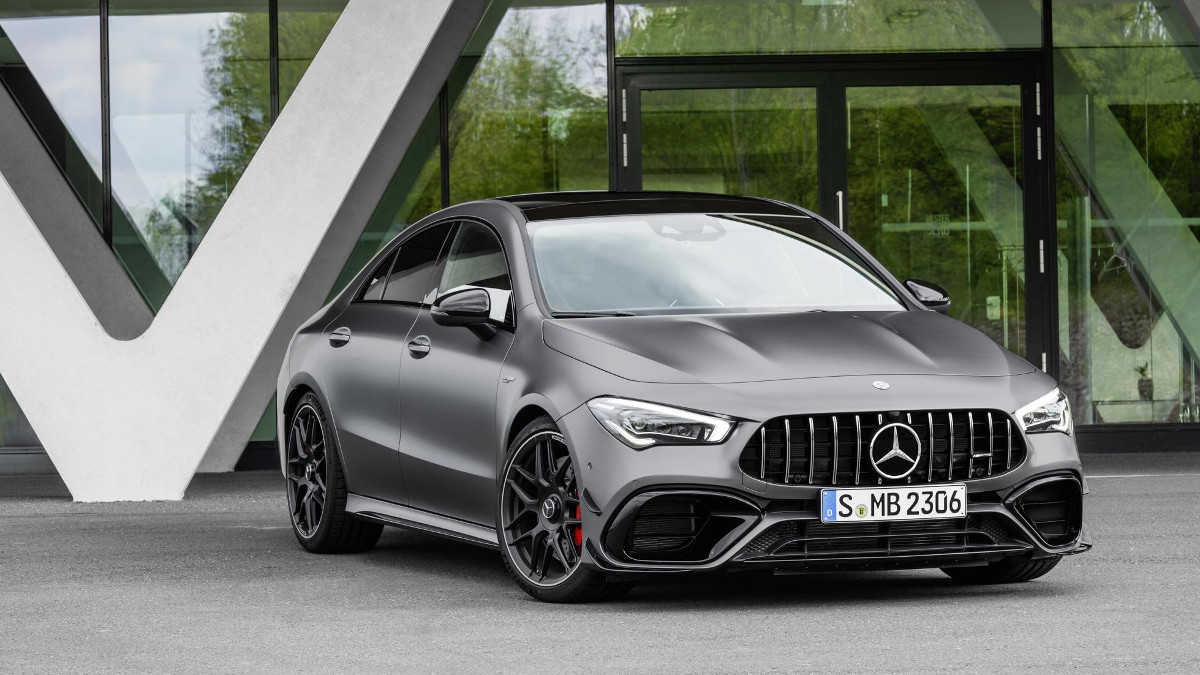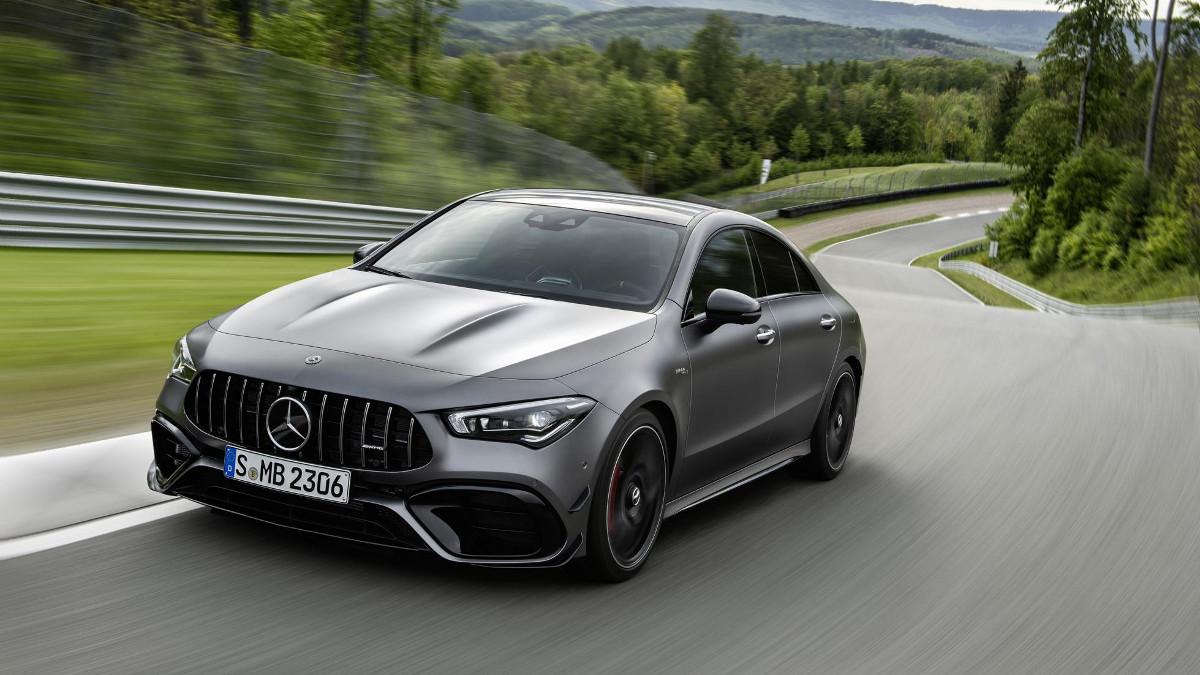 ADVERTISEMENT - CONTINUE READING BELOW ↓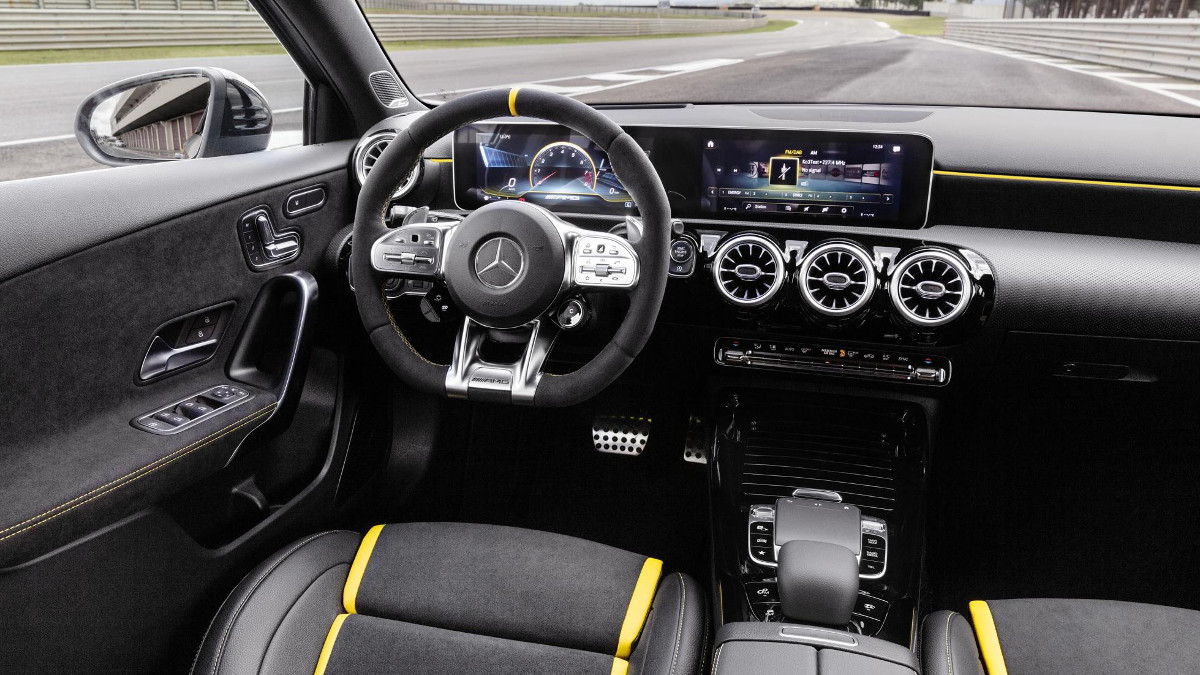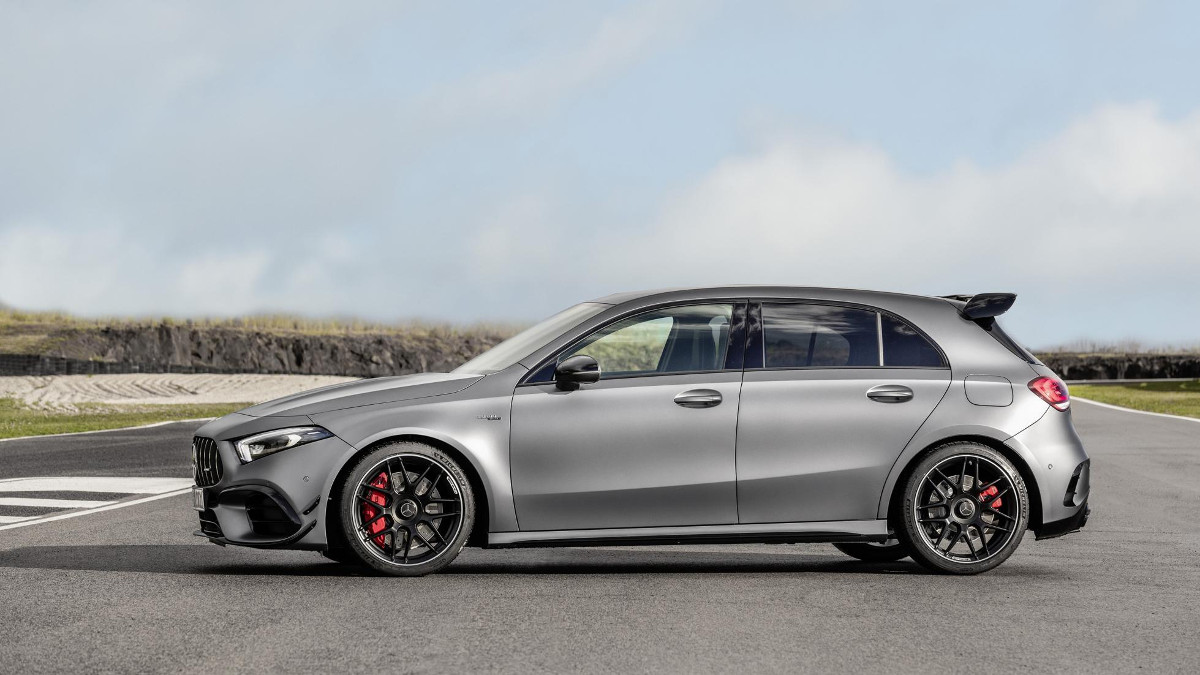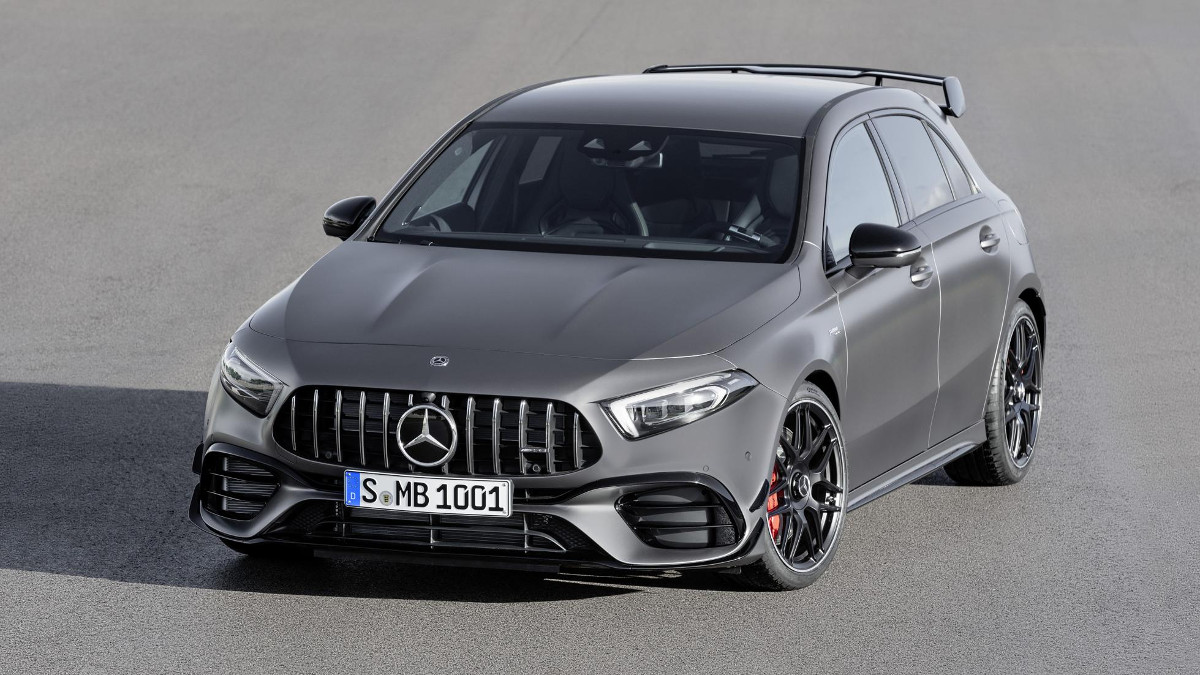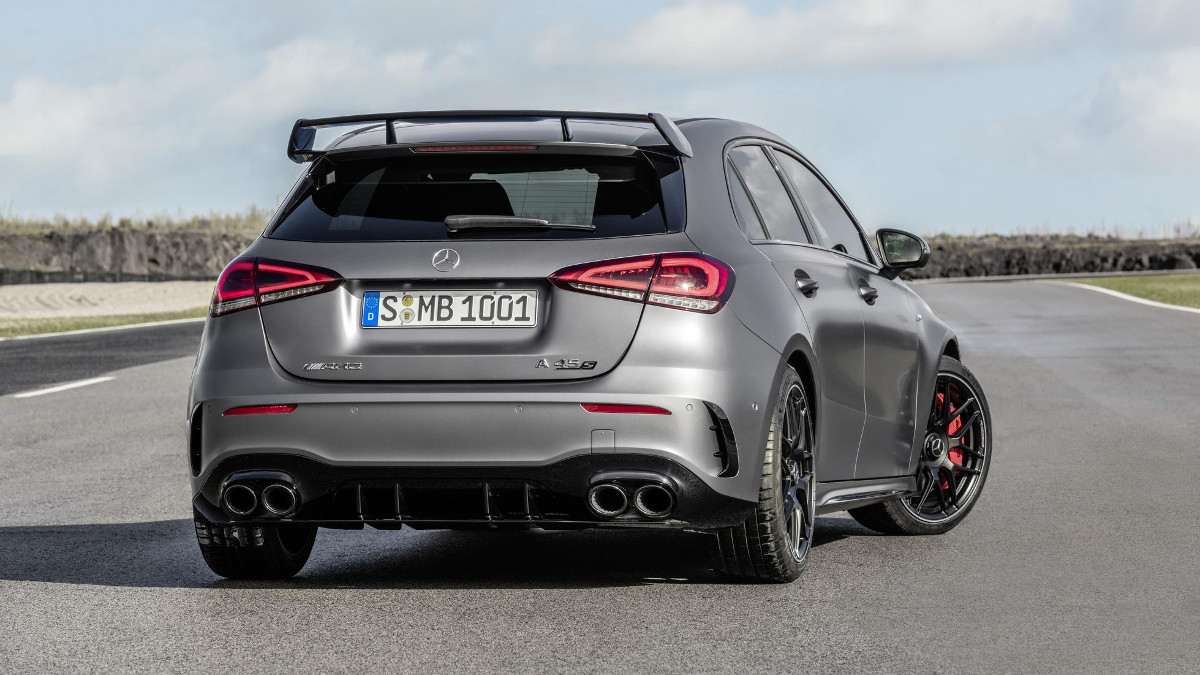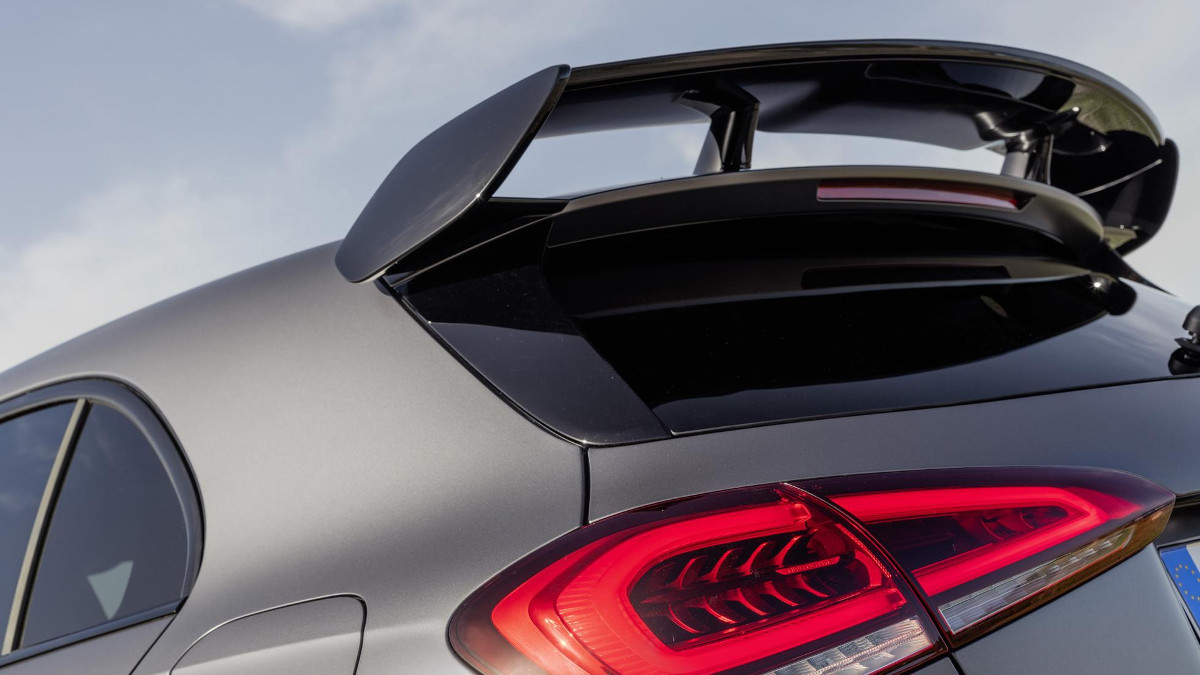 ADVERTISEMENT - CONTINUE READING BELOW ↓
NOTE: This article first appeared on TopGear.com. Minor edits have been made.