As you might have guessed, this is no ordinary Mercedes-Benz GLE. The ESF 2019 is in fact the latest in a long line of the German carmaker's 'Experimental Safety Vehicles,' one that aims to give us "an insight into the ideas that the company's safety experts are researching and working on." Some of its tech' might be in your next car, while other bits are much, much further off.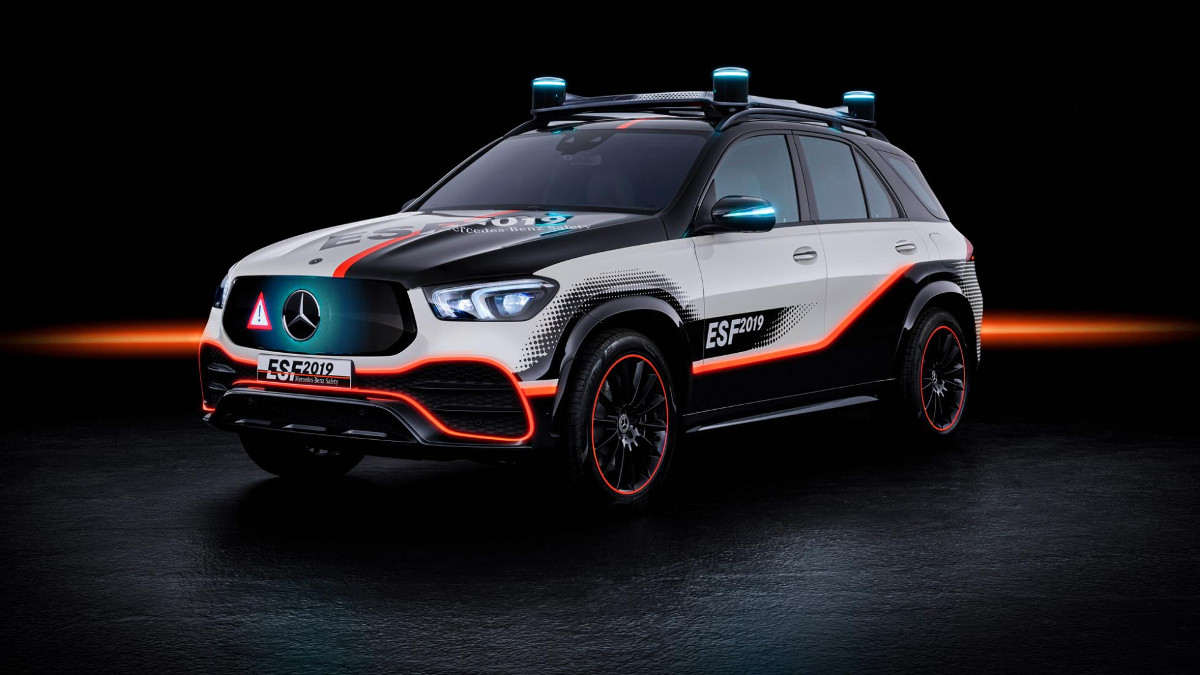 ADVERTISEMENT - CONTINUE READING BELOW ↓
Among other things, the ESF 2019 looks ahead to the widespread adoption of electric and autonomous cars. Such cars will "require a different form of occupant protection," says the company, because of their "more flexible interiors," as well as systems that help other drivers "recognize intuitively what an automated vehicle intends to do."
To that end, the ESF 2019's seatbelts are integrated into the front seats, and the driver's airbag is in the dashboard. The steering wheel, which is where you'd normally find the driver's airbag, retracts into the dash when the car is in autonomous mode. Its flat top is so it doesn't impede the relocated airbag. And because, y'know, the future.
ADVERTISEMENT - CONTINUE READING BELOW ↓
Recommended Videos
Meanwhile the grille, the rear window, and the LEDs on the roof are capable of delivering messages to pedestrians and other drivers. Not "thanks for cutting me up, you phallus"—it's more about warning of impending hazards, and letting others know why the ESF is doing what it's doing. The headlights can do this, too, by projecting symbols onto the road surface.
Elsewhere, there's a little robot that deploys from the car's rear and scoots to the side of the road to act as a warning triangle if you stop or break down, and active safety systems that can physically stop the driver from moving off in any direction. If the ESF thinks you're going to be hit from behind, it'll accelerate (if it can) to minimize the impact. Oh, and if it thinks you're going a bit quick for an oncoming bend, it'll tension the seatbelts.
ADVERTISEMENT - CONTINUE READING BELOW ↓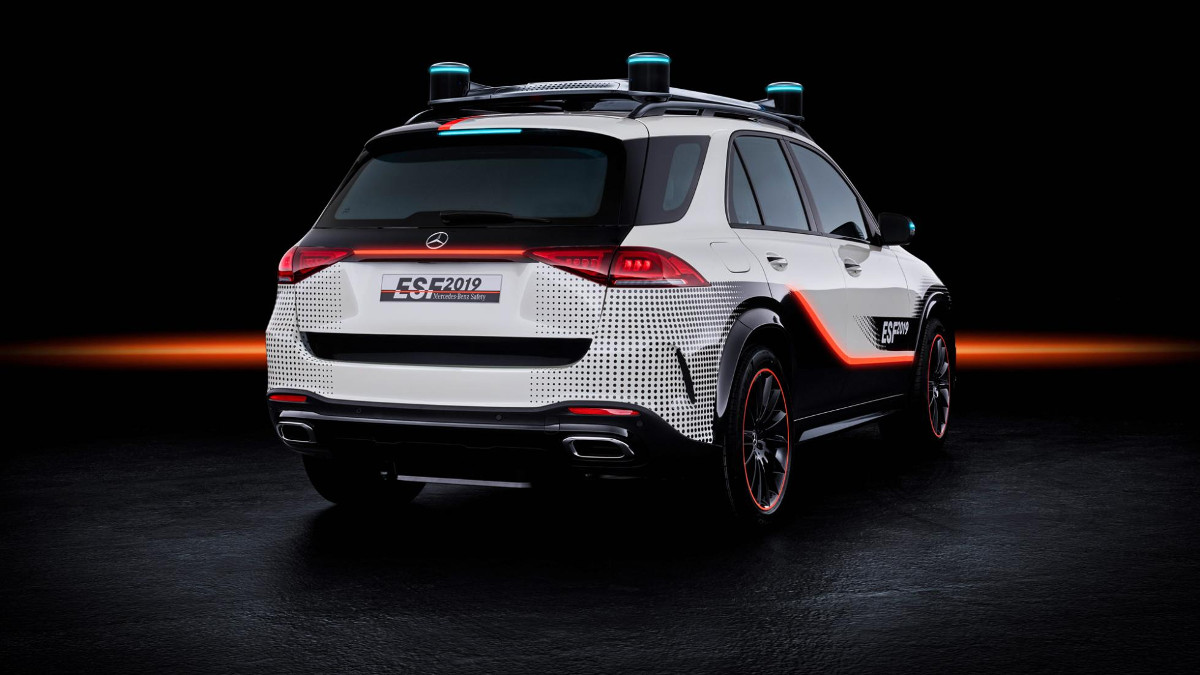 And the rear seats get a number of measures to make sure their occupants actually wear their seatbelts, including USB ports that only work when you're buckled up.
The last ESF was revealed in 2009, and previewed many bits of tech since put into production. This one will be shown to experts at a convention in the Netherlands in June, and the rest of us at the Frankfurt show in September.
ADVERTISEMENT - CONTINUE READING BELOW ↓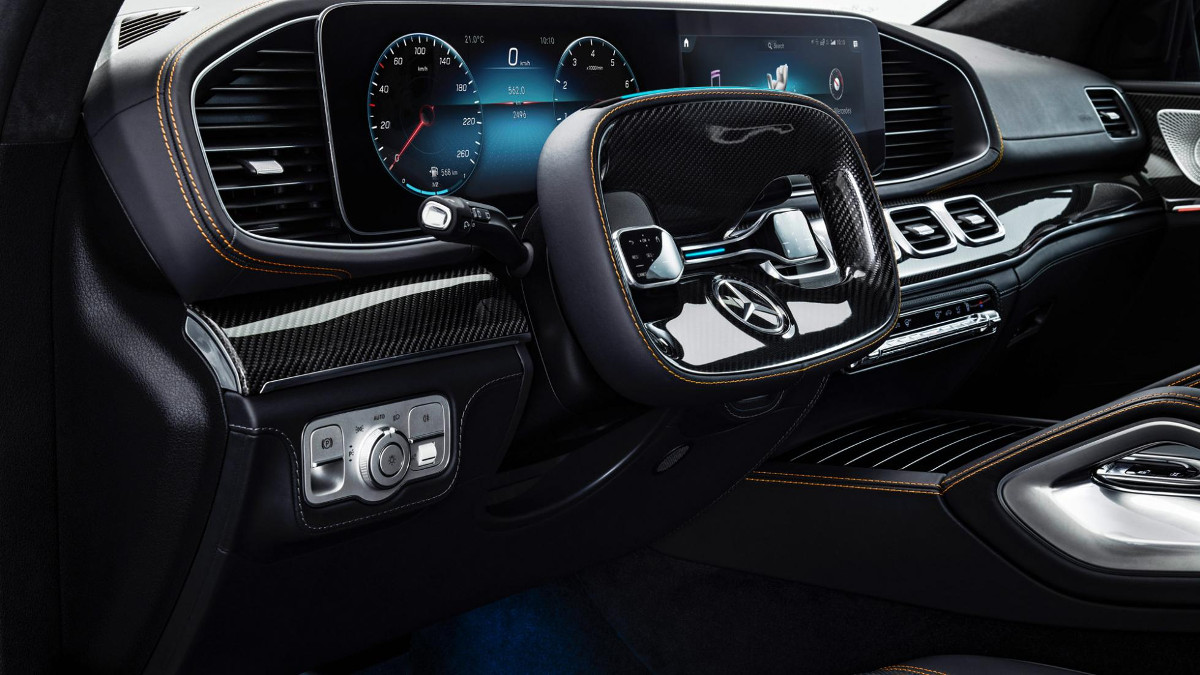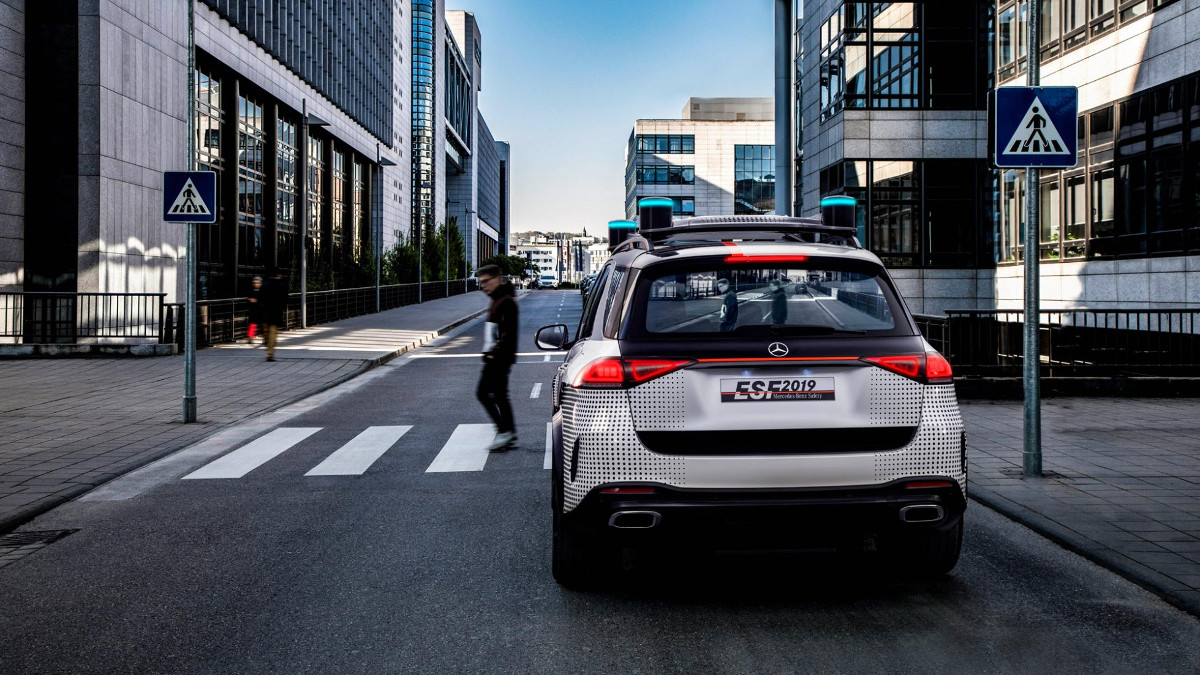 ADVERTISEMENT - CONTINUE READING BELOW ↓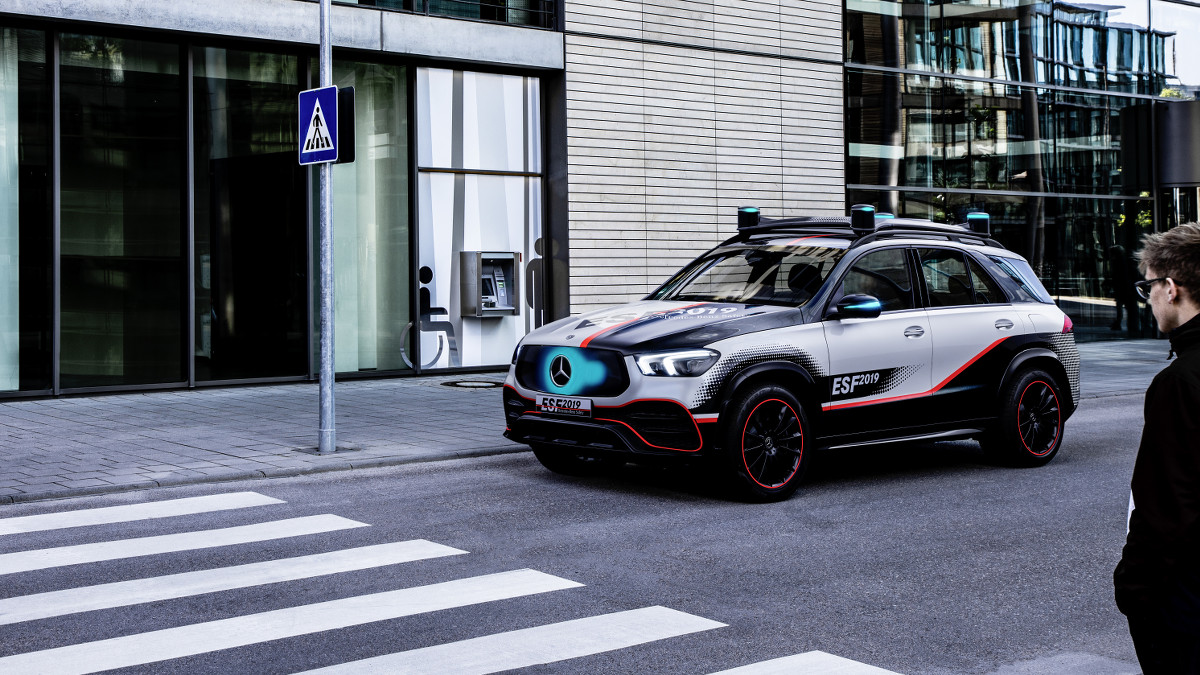 NOTE: This article first appeared on TopGear.com. Minor edits have been made.