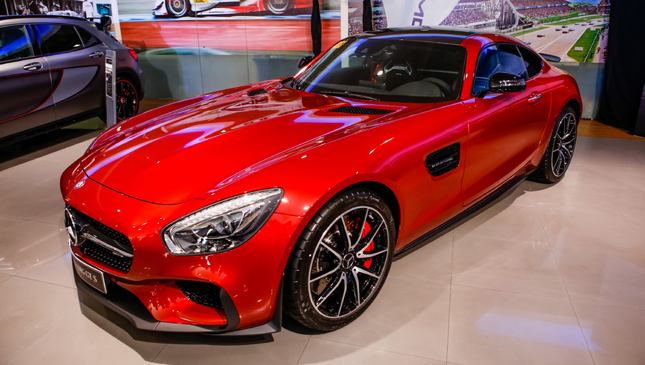 When the Mercedes-AMG GT came out last year, our jaws dropped. An automotive beauty and legitimate performer, the GT captured everyone's imagination with its subtle yet perfect balance of luxury and track proficiency--a combination that allowed the vehicle to run off with more than its fair share of awards, including the 2015 World Performance Car of the Year.
While the AMG GT has been around locally for some time now, Merc fans have been waiting eagerly for the arrival of its more performance-oriented version in the AMG GT S. Would the GT S be everything track enthusiasts expect of it? Well, you'll be glad to know that you won't have to wait any longer to find out, because the 2016 AMG GT S is here (as in here in the Philippines) and looks to be just the proper sports car we all dream of.
The Mercedes-AMG GT S packs a similar 4.0-liter V8 biturbo engine as the GT, but boasts a more impressive output of up to 510hp compared to the GT's 462hp, with a top speed of 310kph and a 0-100kph time of 3.8 seconds--two-tenths of a second faster than the "pedestrian" GT. That power bump should prove very useful around your favorite racetrack.
Continue reading below ↓
Recommended Videos
That extra performance doesn't come cheap, though: The Mercedes-AMG GT S has an asking price of P14,380,000. But it should be worth every peso to a wealthy gearhead who'd have no problem taking advantage of the car's on-track capability. You may now check out a unit at an authorized Mercedes-Benz dealership.
Photos by Mark Jesalva