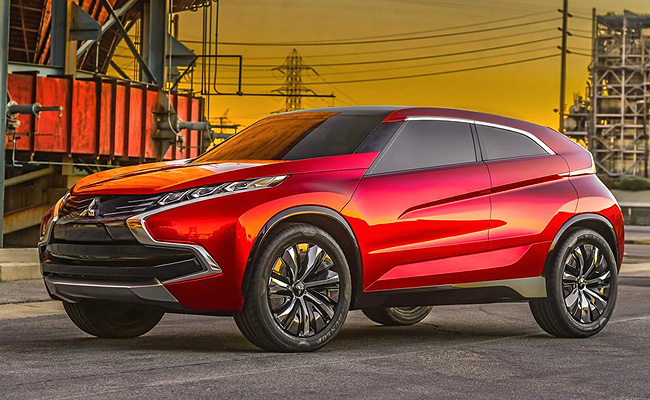 Mitsubishi has revealed that its Concept XR-PHEV, which appeared at the 2014 Los Angeles Auto Show, "hints at the future design direction" for the Japanese carmaker's production vehicles in North America, and reaffirms the brand's commitment to the US market.
"We brought the Concept XR-PHEV to LA so that we could talk about our new design direction and how future products will be taking cues from its dynamic lines," said Mitsubishi Motors North America executive vice president Don Swearingen. "We also brought it to LA to reinforce the message that Mitsubishi is here to stay in the United States. As we regrow the brand, we will introduce new models while updating existing ones, creating a new look and a new value proposition for the brand."
According to Mitsubishi, the Concept XR-PHEV is a next-generation compact crossover "that blends the functionality of an SUV, the dramatic, eye-catching appeal and performance of a sports coupe, and the drivetrain of a plug-in hybrid electric vehicle into one."
ADVERTISEMENT - CONTINUE READING BELOW ↓
Its exterior design is supposedly based on a track athlete huddled down at the starting block through the chiseled sheet-metal creases on its side. Together with the vehicle's wedge-shaped profile, this gives the Concept XR-PHEV an aggressive forward-leaning stance that strengthens further its athletic profile. The muscular look is also enhanced by sculpted fenders and oversized high-performance tires.
The Concept XR-PHEV also has functional exterior accessories like the solar cell arrays embedded within the roof "to help more efficiently charge the auxiliary equipment battery," and the variable-angle spoiler on the trailing edge of the roof.
Powering the Concept XR-PHEV is a three-cylinder 1.1-liter turbocharged engine that produces 134hp, and a lightweight, compact electric motor that produces 161hp. Mitsubishi claims that this powertrain combination is capable of sports car-like acceleration while offering exemplary fuel and energy efficiency.
ADVERTISEMENT - CONTINUE READING BELOW ↓
Recommended Videos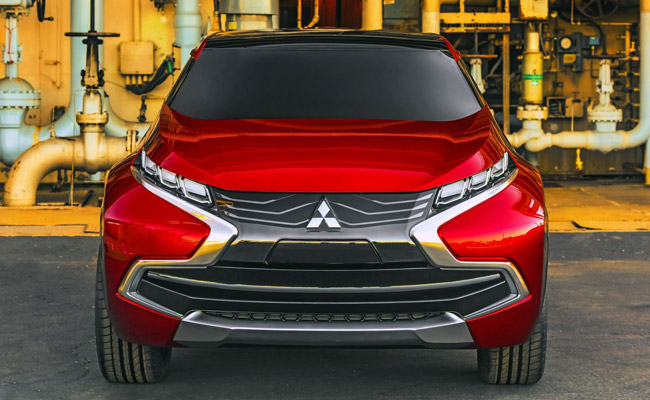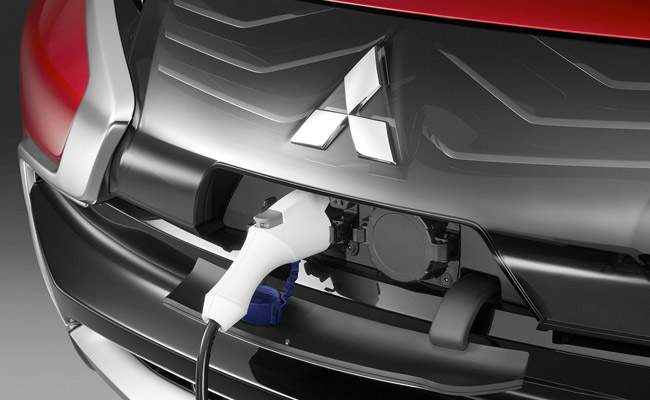 ADVERTISEMENT - CONTINUE READING BELOW ↓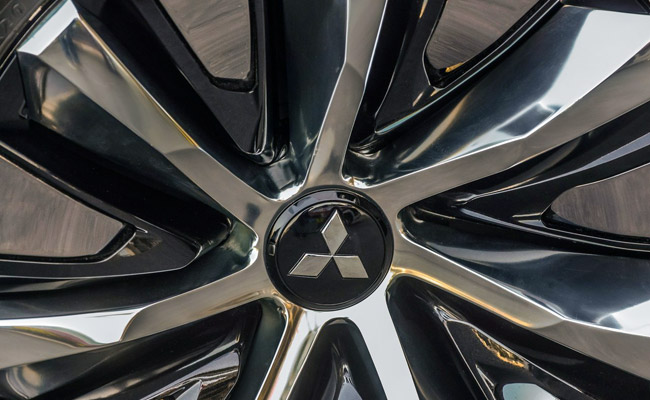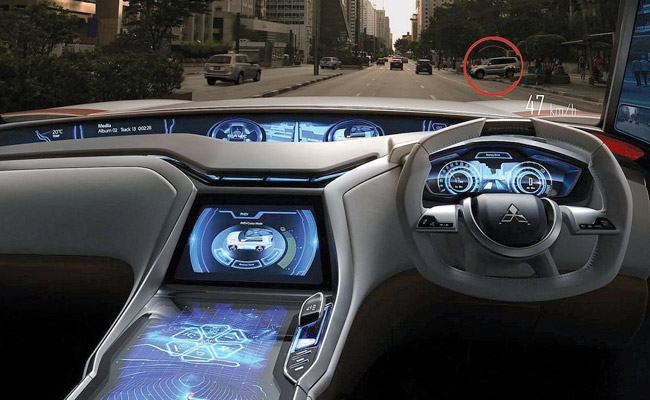 ADVERTISEMENT - CONTINUE READING BELOW ↓