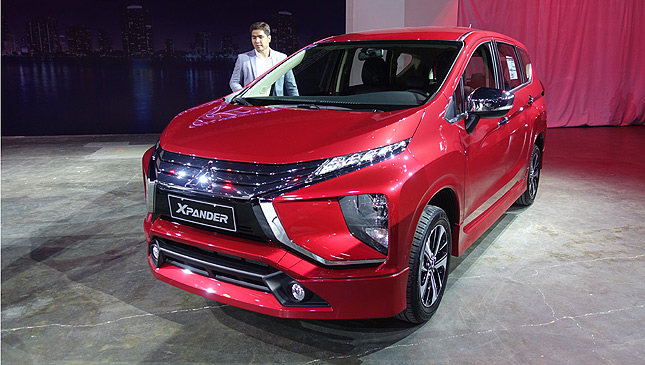 The Mitsubishi Xpander has been making waves as of late, thanks to a well-received dealership tour and all the hype that Mitsubishi Motors Philippines can muster. Considering it's the spiritual successor of the beloved Adventure, the recent buzz should come as no surprise. If you've had your eye on Mitsu's new MPV, then we've got some great news for you.
Back in January, we published the indicative prices the Japanese carmaker sent us. During the vehicle's official launch, the prices were displayed once again--except this time, the figures were actually cheaper compared to before. Take a look below:
Continue reading below ↓
Recommended Videos
* GLX MT - P885,000
* GLX Plus AT - P960,000
* GLS AT - P995,000
* GLS Sport AT - P1,060,000
No, your eyes aren't deceiving you. Each variant is less expensive than first advertised. The base GLX MT is P15,000 cheaper, while the GLX Plus AT is down by P30,000. The GLS AT is a whopping P55,000 less, while the top-of-the-line GLS Sport AT is cheaper by P40,000 .
So if you've been having second thoughts on whether or not to pull the trigger on the Xpander, this nugget of good news might be enough to sway you. We'll have more info and reviews on the MPV for you very soon. Stay tuned.