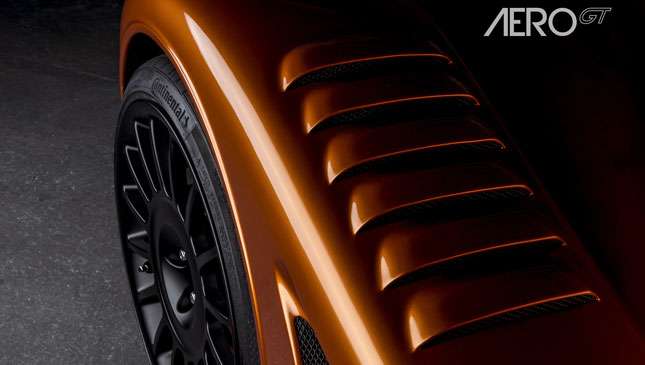 The first iteration of the Morgan Aero 8 was unveiled way back in 2000, which is considered recent by Morgan standards. It was the traditional English carmaker's first all-new four-wheeled vehicle since the not-quite-well-received rounded fiber glass-bodied Plus 4 Plus model of the 1960s. Perhaps this was the reason it didn't bother to make another attempt to make a modern-ish model until almost four decades after.
Now, 17 years later, Morgan has announced plans to end the production of its Aero and it plans to do so in a grand way: by making the most ultimate road-going version one has ever seen.

Morgan Motor Company has released teaser photos of its Aero GT ahead of its official debut at the upcoming Geneva International Motor Show in March 2018. The main focus of the initial teaser is its restyled front fenders, or wings as the English would say. It gets several louvers on the upper sloping portion and a single long vent on the side. These changes are quite reminiscent of the carmaker's cool-looking GT3 race cars. At the rear, it features a functional diffuser, which Morgan touts as being "drastic." The GT's reworked body was designed to reduce drag and increase downforce.

It's powered by a 4.8-liter naturally-aspirated BMW-sourced V8, which produces 367hp. This may not seem like much by today's sports car standards but thanks to its small size and aluminum construction, it weighs about as much as a subcompact hatch. It can sprint to 100kph in 4.5 seconds and has a top speed of 274kph. The Aero GT comes with a six-speed manual gearbox, like a proper sports car should.

Morgan is also reminding the world that the pure un-boosted BMW-built V8 powerplant is now officially out of production. If you recall, BMW has turbocharged every engine in its lineup. The British carmaker says the end of the Aero also marks the end of this mill, implying that the classic Plus 8 (which is a mixture of Aero 8 and the classic Roadster) will also come to an end. At this point it's still not clear why Morgan hasn't switched to the Mustang GT's more powerful V8 since Ford already supplies engines to the classic models from the 4/4 to the V6 Roadster. Perhaps they're saving it for an all-new model?

Production will be limited to only eight units, making it one of the rarest variants to roll out of the carmaker's factory in Malvern Link. Some bad news for prospective buyers: Apparently, all units have already been sold to existing Morgan owners.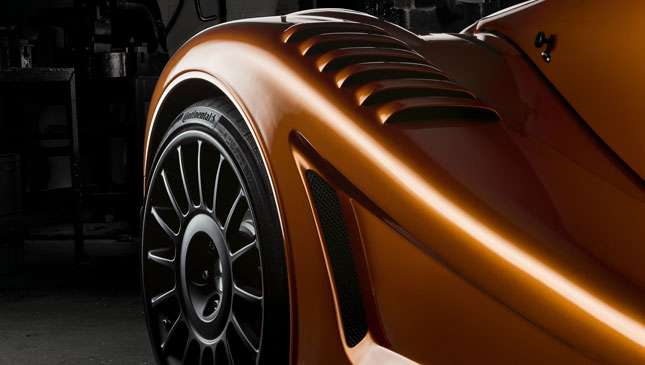 Recommended Videos