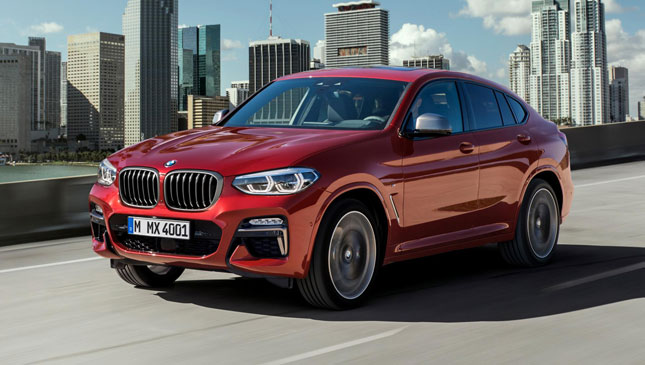 Lashings of BMW's latest tech and two M Performance versions are supposedly the headlines for the new BMW X4. But we know that's not true. So do you. The less practical, more sporty cousin to the X3 lives and dies by how it looks. And well, er, yes. Hmm. If you've not been a fan of BMW's SAC (Sports Activity Coupe) since the X6 first blighted our roads, we can't imagine this will be altering your allegiances.
Mind you, BMW's stats say there is a point to the X4 beyond resembling a humpback bridge on wheels. It's 50kg lighter than the old car, and BMW says its center of gravity is significantly lower than the latest X3. It's also 10% slipperier through the air than the first X4. It'll also ford a 500mm deep puddle. But that might get the bodywork dirty.
Continue reading below ↓
Recommended Videos
Up front, behind XXL nostrils, there's a choice of four-cylinder diesel engines (X4 20s and 30d), or an M Performance M40d developing 321hp and a gigantic 679Nm. Diesel sales are massively on the slide in Europe and coughing up blood in the USA, but the new X4's 0-100kph sprint of 4.9 seconds, 249kph top speed and 16km/L. efficiency are some undeniably impressive death throes.
To outrun nauseous onlookers even faster, you'll need the only gasoline X4 offered at launch. Meet the M40i. Its turbocharged straight-six chucks 355hp and 500Nm at the rear-biased xDrive 4x4 system, via BMW's usually brilliant eight-speed automatic gearbox. BMW claims that'll get you and the 81mm longer, 37mm wider X4 MkII from 0-100kph in 4.8 seconds.
So, that's what's going on behind the grotesque face. Further back, the cabin's roomier thanks to a 37mm stretch between the 19-inch alloys. What's that? Y-you need jiggly ride quality and extra pose factor? Why yes, of course you can spec 21-inch rims.
In the rear seats—and there are three of them—BMW's carved out 27mm of extra legroom (no word on what the roofline does for hairdos, though), and the trunk's swelled by 25 liters with all seats in place, and 30 liters larger in van mode—if vans were designed for swooping rooflines, you understand.
Up front, it's a pretty familiar BMW cockpit with virtual dials, the latest touch-sensitive iDrive and a rotund steering wheel fashioned out of a week-old black pudding. BMW's especially proud of the X4's vast new glass roof, pouring light back into the slimmer windowed cabin.
A typically weapons-grade German spec list, then, but what say you of the bodywork it's all wrapped up in?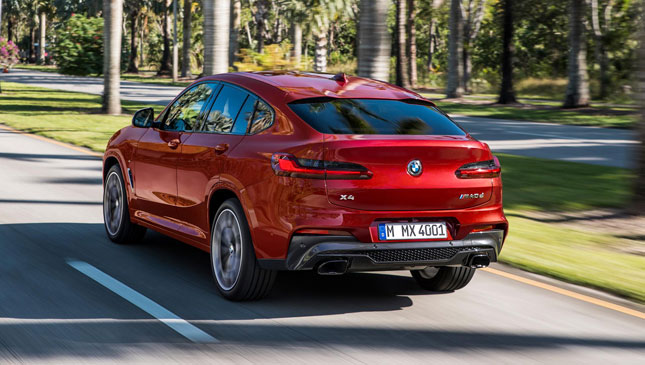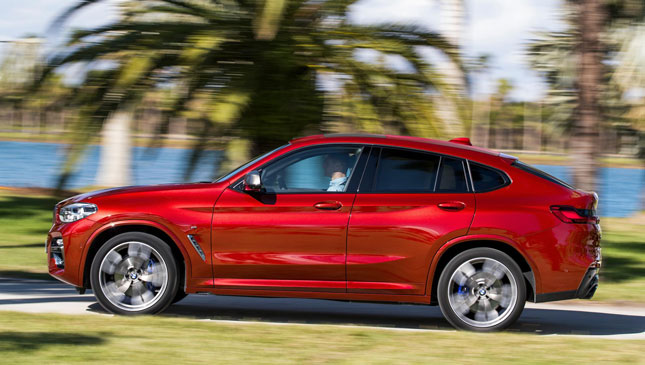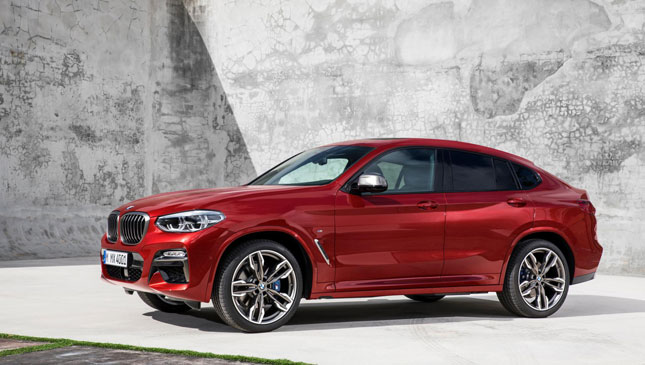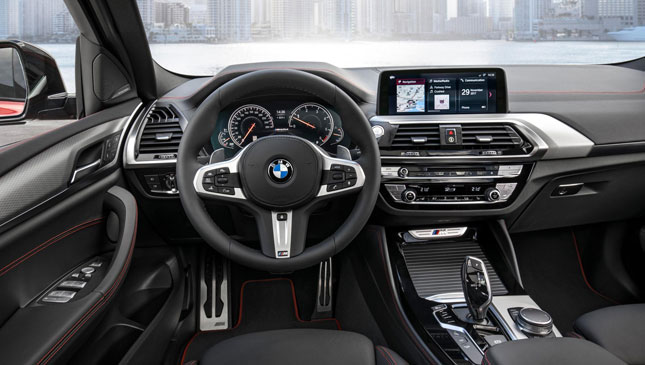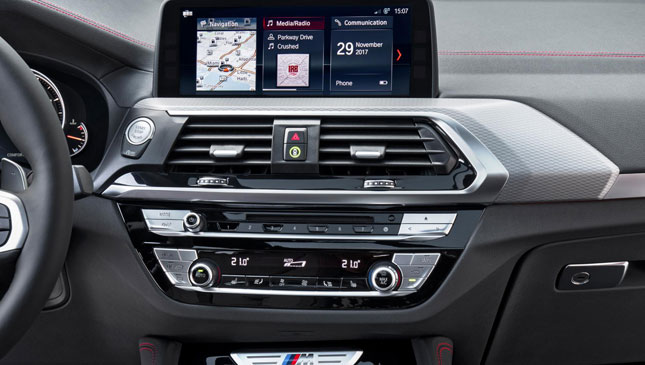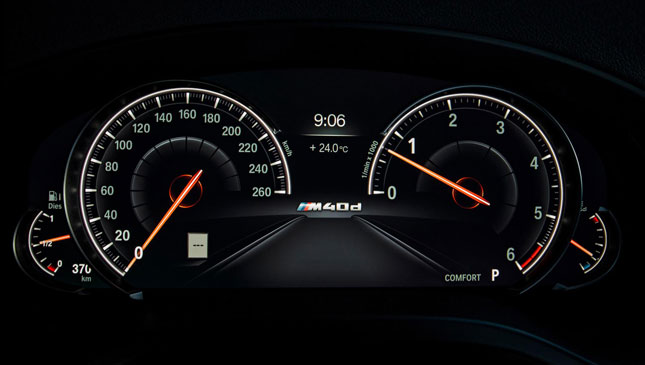 NOTE: This article first appeared on TopGear.com. Minor edits have been made.