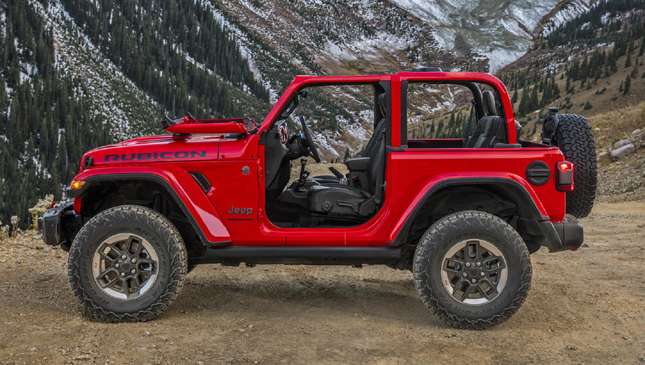 Jeep has used the SEMA show in Las Vegas to give us a first glimpse at the brand-new Wrangler. And it's no surprise to learn it looks just like the car it replaces.
There are tweaks, naturally. The headlights are higher tech--but still round--while the seven-slot grille that immediately marks out a Jeep is present and correct. It's now more aerodynamic, though, we're told.
Tech specs are absent for now, but expect downsized engines--four-cylinders, most likely--to help keep the Wrangler relevant. Jeep even said that hybrids could eventually appear.
Two- and four-door versions remain on offer, while there's much in the way of active safety tech and touchscreen goodness. Whether any of it will stop you crashing into a rock during off-road adventures we're yet to find out.
There will be lots of customization options to reflect just how many owners get wild with colors and specs when ordering their Wrangler. Most interestingly--particularly for those of us left bemused by convertible Evoques--is that Jeep will offer "more open-air options."
Quite what this entails we don't know, but drop-top Wranglers will have a fold-down windscreen "for off-road purists." Is off-road purity about having mud and rogue branches thrown directly at your face? It's news to us.
More news will come when the Wrangler is shown off at the Los Angeles Motor Show at the end of November. As Land Rover attempts to replace the venerable Defender, expect it to be watching Jeep's reveal intently…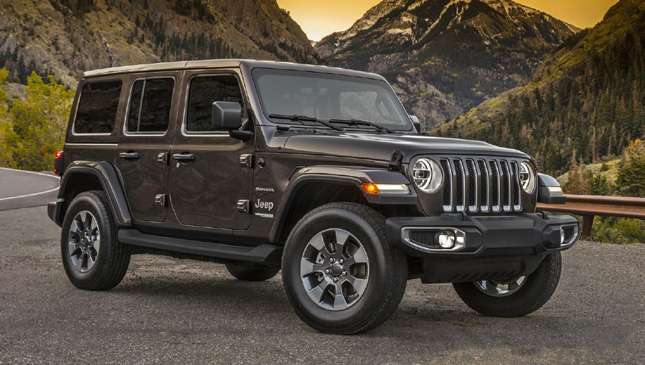 NOTE: This article first appeared on TopGear.com. Minor edits have been made.