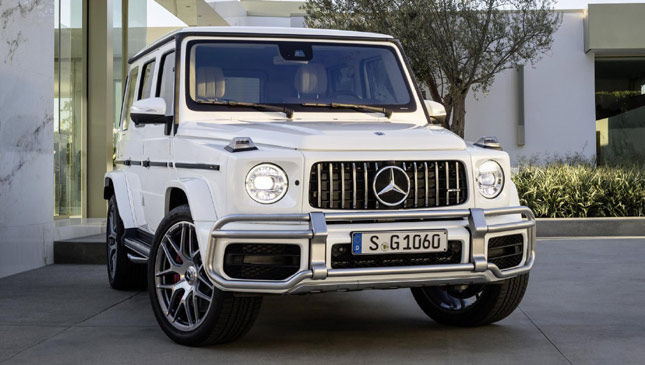 This is the new Mercedes-Benz G-Class you've been waiting for. The all-new, 21st Century G-Class subjected to the maniacal desires of AMG. It's the new G63, people. And it's very, very brawny.
Under its hood lives the familiar 4.0-liter bi-turbo AMG V8. In days gone by, AMG detuned its V8s for service in the G-Class, because its Bronze Age chassis couldn't cope with the potency of modern German muscle. But this, despite looking just as archaic as the G always has, is an all-new G on an all-new platform. And it can handle the power.
So, the new G63 develops 577hp. That's an identical power output to what you find in the AMG GT R. And 40% of that arrives at the front wheels, with 60% sent to the back (past two pairs of side-exit exhaust along the way), via a nine-speed automatic gearbox.
As a result, this shipping container with headlights is properly fast. AMG has clocked it from 0-100kph in 4.5 seconds—that's 0.9 seconds quicker than the old G63—and it'll bully oncoming air all the way to 219kph. Select the AMG Driver Package (why wouldn't you?) and it'll romp on to 240kph.
Satisfied with the speed achieved by a block of flats with door mirrors, AMG has set about making its luxury monster truck more efficient, we kid you not. Under light throttle openings—as if any G63 owners know what they are—the V8 shuts down four of its cylinders, helping improve fuel consumption.
Continue reading below ↓
Recommended Videos
The company has also carried over its new G-Class off-road innovations to the G63. New transfer case gear ratios and intelligent differentials are on board so that, should, say, a breakfast radio DJ attempt an unconventional excursion, the G63 won't need towing out by a Land Rover. Oh, the shame.
Meanwhile, the suspension is tougher, less roly-poly, and offers three levels of stiffness via a button. And if that doesn't obliterate the ride quality, then there are options of 21 or 22-inch wheels which ought to do the trick.
No word on prices yet, but a retro-styled ex-military 4x4 wearing side-exit exhausts and a grille you could griddle steak on is hardly down the rational end of the purchase scale, we'd wager. And that's why every dream garage ought to have one.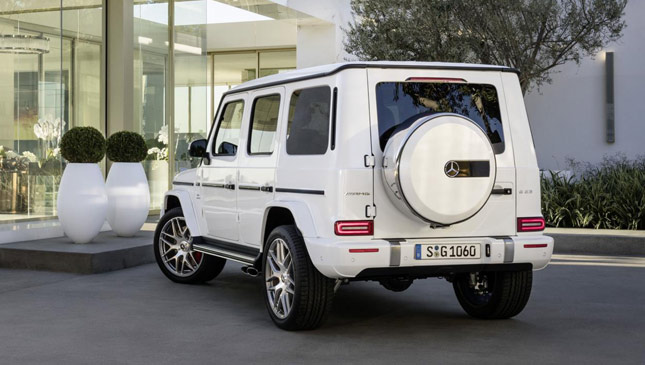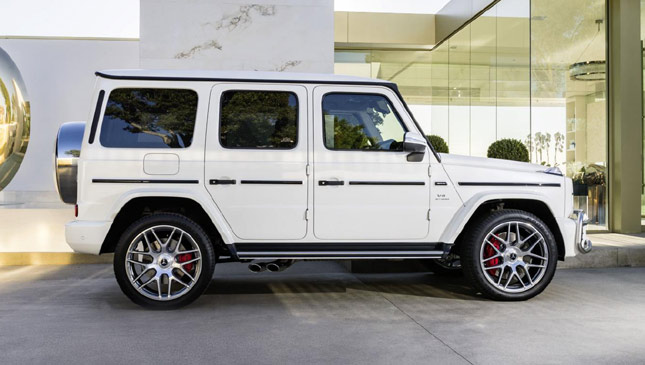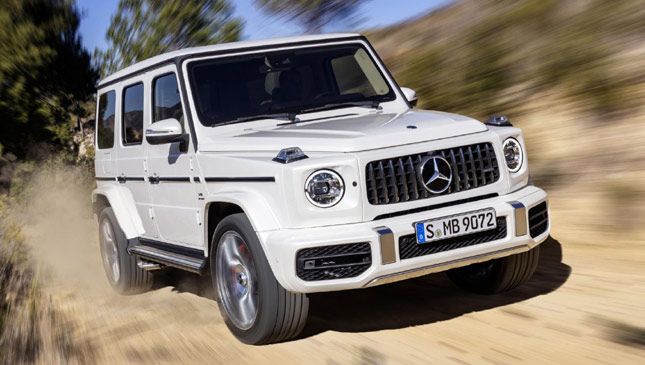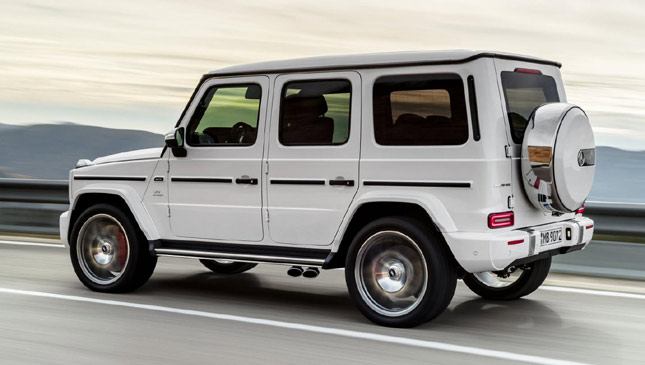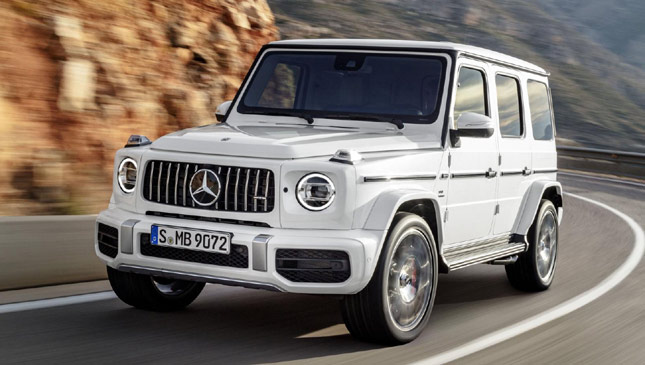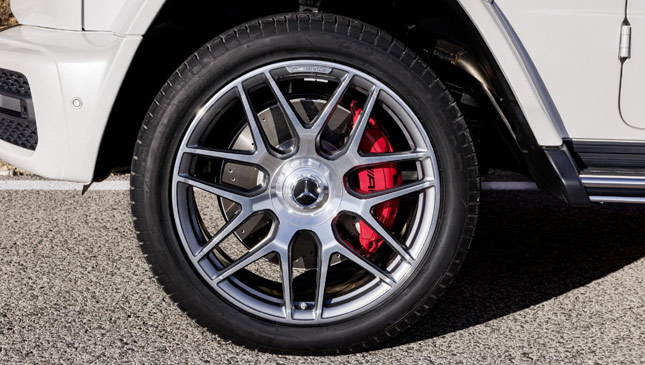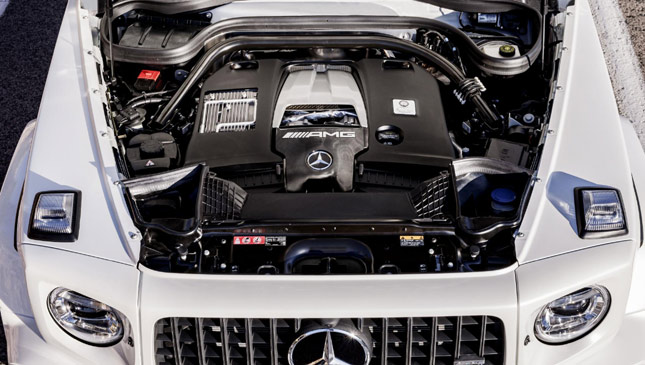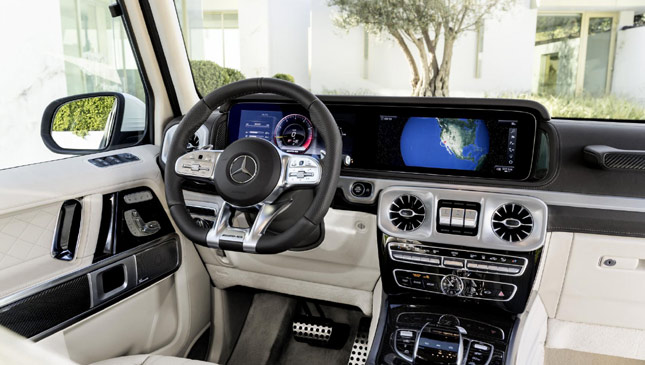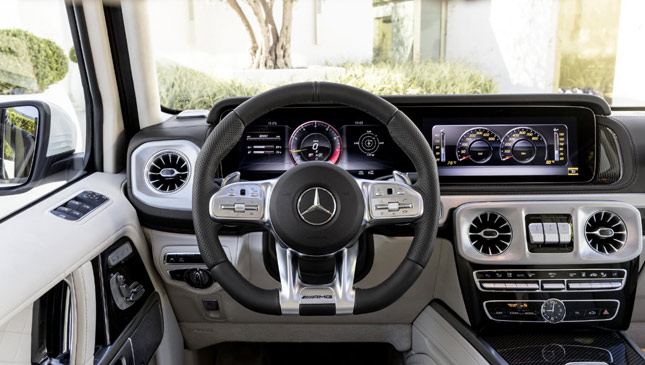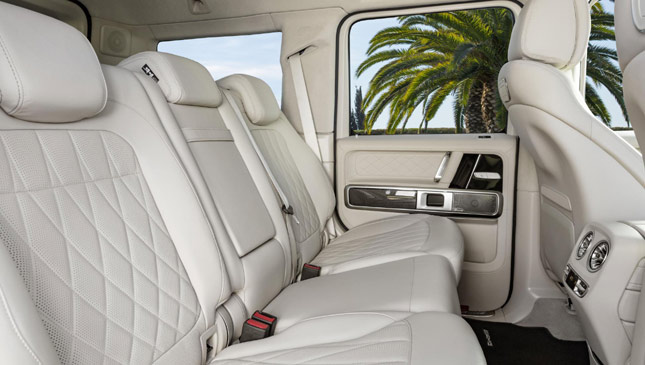 NOTE: This article first appeared on TopGear.com. Minor edits have been made.