There is an undeniable charm about driving with the top down. Unless you're piling on the miles along smoke-filled EDSA, feeling the wind in your face and hearing the sound of that motor blast through the open air is just pure bliss. And it's even better if you're piloting a fun-to-drive machine.
This is exactly what Mini promises in the newly launched Mini Convertible. This premium convertible (the only one in its class, says the British brand) combines the legendary traits of the little car with the joys of open-top motoring. And as always, it does so with a lot of style.
The new Mini Convertible retains the trademark look that has made the Mini a cult favorite for some five decades now. The new-generation Convertible, however, is a tad wider by 44mm, taller by a millimeter, and longer by a considerable 98mm compared to the previous version. The wheelbase has been stretched by 28mm, giving the four occupants more room inside.
ADVERTISEMENT - CONTINUE READING BELOW ↓
Beyond the numbers, what really sets this Mini apart from its stablemates is the textile top. The versatile soft top features a fully automatic opening-and-closing function, as well as a sliding-roof mechanism. Those that want a bit more flair can opt for the Mini Yours roof with the Union Jack design. It likewise has an automatic closing-and-opening function that can be accomplished in 18 seconds, even at speeds of up to 30kph. There is even an invisible rollover protection mechanism that deploys when it detects that the car is about to tip over.
ADVERTISEMENT - CONTINUE READING BELOW ↓
Recommended Videos
Yet, like all Minis, the Convertible isn't just about style; it's also about the drive. In this case, buyers can choose from the following engines:
* 1.5-liter three-cylinder gasoline motor with TwinPower turbo that puts out 138hp and 220Nm;
* 2.0-liter four-cylinder gasoline mill with TwinPower turbo, rated at 192hp and 280-300Nm; or
* 1.5-liter three-cylinder diesel unit said to produce 116hp and 270Nm.
ADVERTISEMENT - CONTINUE READING BELOW ↓
These powerplants can be paired with either a six-speed manual or a six-speed Steptronic gearbox. There is even a Steptronic Sports package with paddle-shifters to help bring out the most from the engines.
The legendary Mini go-kart handling is matched by a slew of innovative safety and convenience features and options that make for worry-free driving. A host of LED lighting technologies come as standard or extras. You've even got Mini heads-up display, camera-based active cruise control, collision and pedestrian warning systems, road-sign assist, and Intelligent Emergency Call, just to name a few. There are also various connectivity options so the driver and passengers can stay in touch with the rest of the world while on the go.
The all-new Mini Convertible will naturally come with a wide range of vibrant colors, including a cool Caribbean Aqua shade.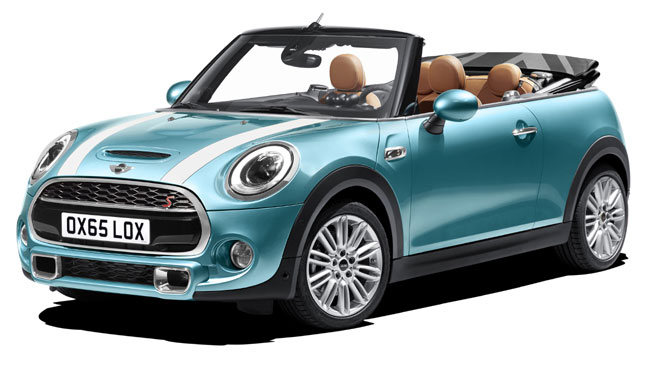 ADVERTISEMENT - CONTINUE READING BELOW ↓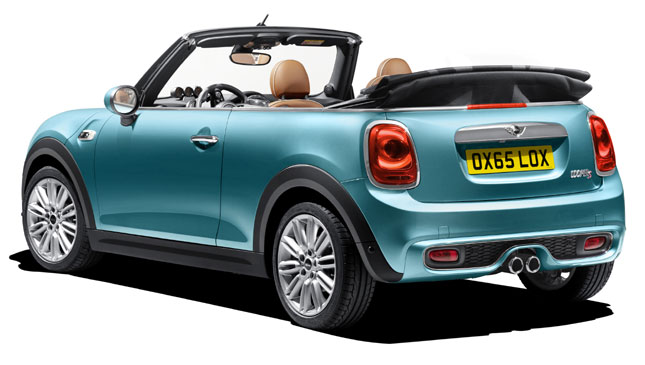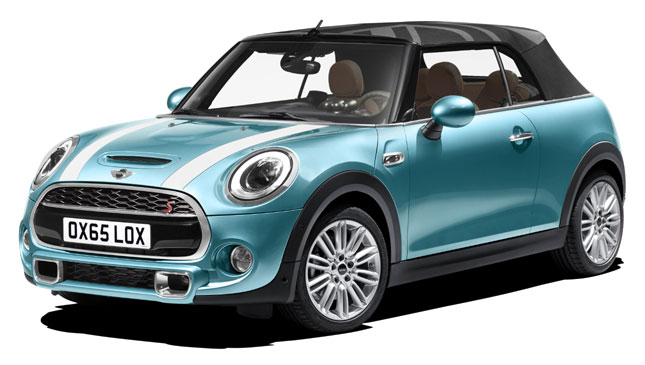 ADVERTISEMENT - CONTINUE READING BELOW ↓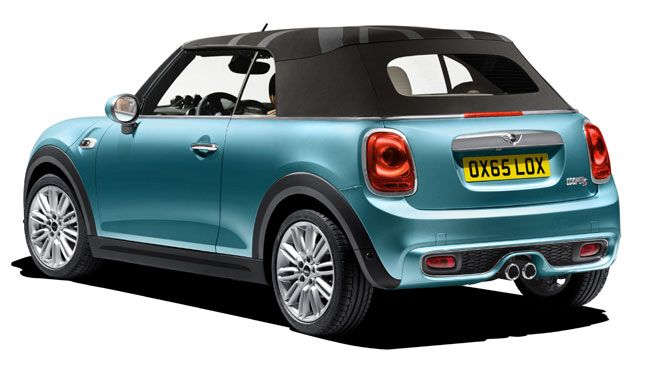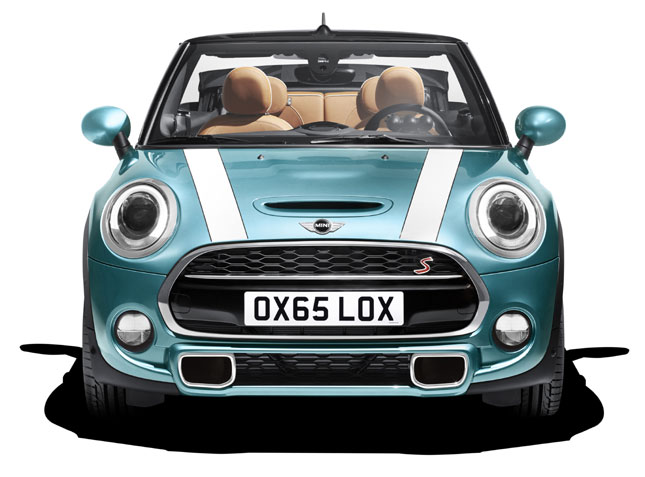 ADVERTISEMENT - CONTINUE READING BELOW ↓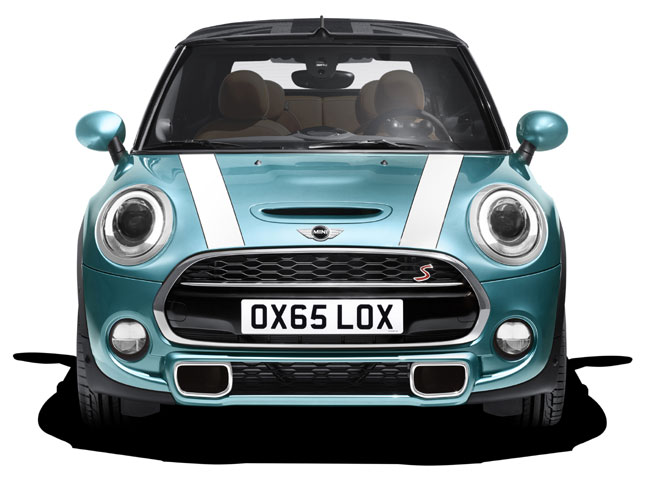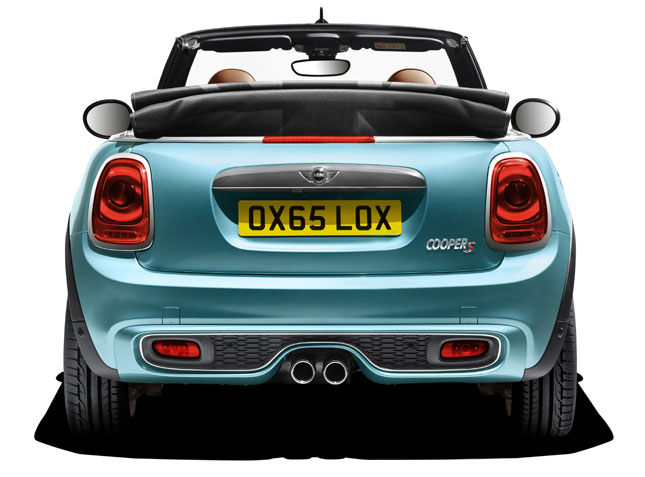 ADVERTISEMENT - CONTINUE READING BELOW ↓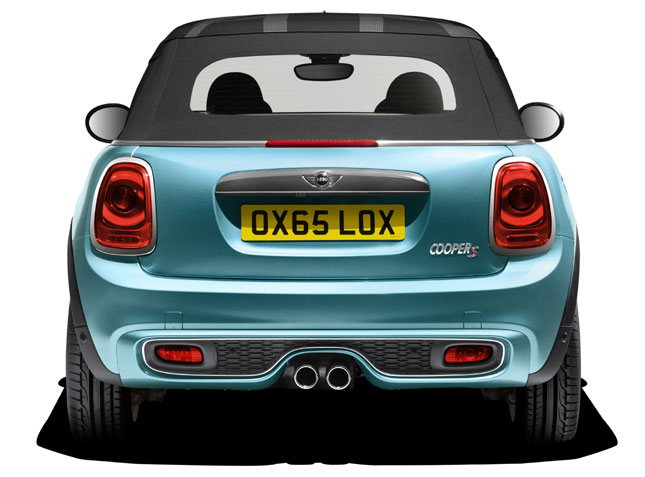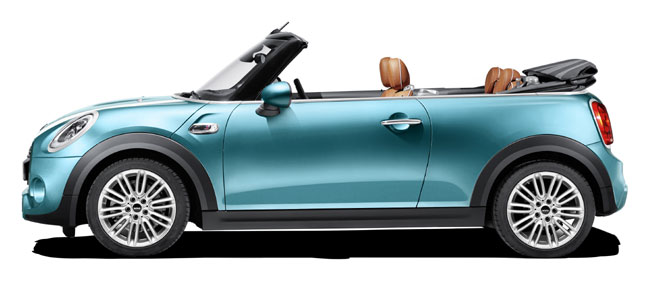 ADVERTISEMENT - CONTINUE READING BELOW ↓