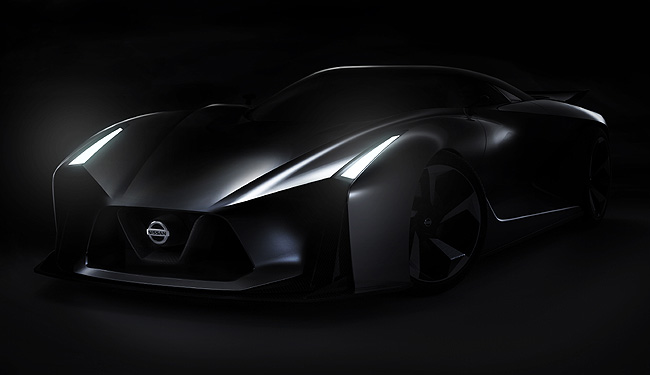 Last week, when we posted the high-resolution poster of all 148 Nissan cars that had ever appeared in the Gran Turismo video-game franchise, we also shared that the Japanese carmaker would reveal its "next chapter." This, of course, referred to the car at the right bottom corner of the poster, covered under a red drape.
Well, June 10 has come and gone, but the only vehicle Nissan has revealed is the all-new Navara, which obviously isn't the car teased on the poster.
Apparently, Nissan has decided to move the revelation of its purported "next chapter" to June 16. We need not fret, however, because the carmaker has revealed another teaser photo of what the car will look like, as you can see in the photo above.
Judging by the shape of the car--and considering that it was hinted at via a Gran Turismo poster--could this be Nissan's entry in the video-game franchise's Vision Concept stable for Gran Turismo 6? Or could this be what the next-generation GT-R might look like? We'll have to wait until next week to find out.
Continue reading below ↓
Recommended Videos