This, ladies and gentlemen, is the most powerful road-legal car ever to come out of Italy. It's probably worth pondering that for a second.
Thanks to a 120kWh lithium-ion battery pack, the Pininfarina Battista produces approximately 1,900hp and 2,300Nm of torque. Wild numbers. And because of the unique properties of e-motion, it's enough to give this beautiful-looking thing Formula 1 car-style acceleration. Zero to 100kph apparently takes a tarmac-melting sub-2sec, 300kph up in less than 12sec. All without the toxic haze of spent hydrocarbons from the tailpipe, which is the more relevant point.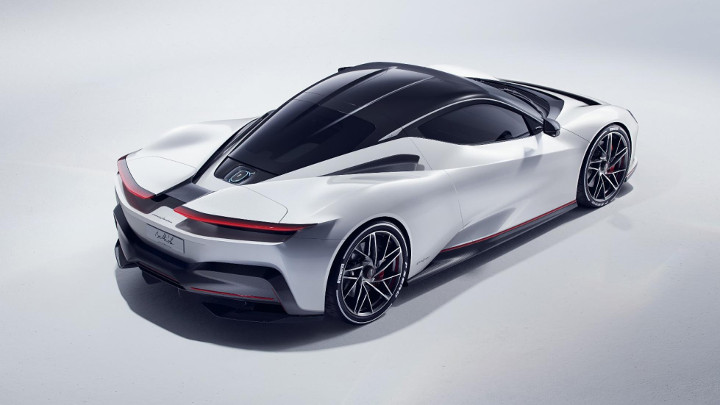 ADVERTISEMENT - CONTINUE READING BELOW ↓
You know Pininfarina, of course. Founded in 1928, this is Italy's most famous automotive design house, creator of more gorgeous cars from Alfa Romeo, Fiat, and Lancia than we could possibly list here. Its first postwar creation, 1946's Cistitalia 202, is one of only nine cars to live in the permanent collection of New York's Museum of Modern Art. And when Battista 'Pinin' Farina met Enzo Ferrari midway between Turin and Modena in 1951 (neither would subjugate their ego enough to visit the other's HQ), the deal was done to exclusively clothe Ferrari's oily bits and chassis. Talk about heritage.
Finally, Pininfarina has got round to doing its own car.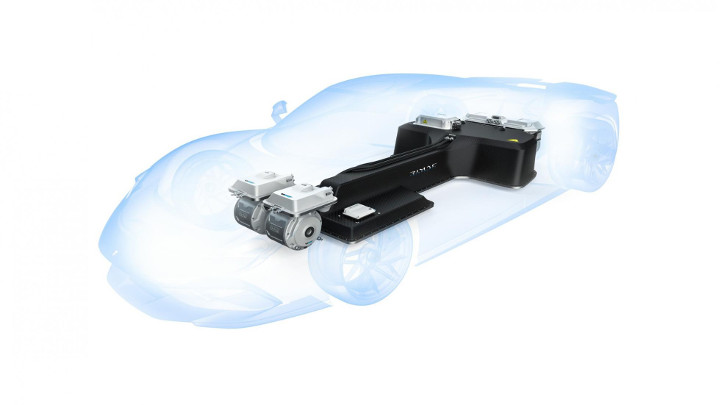 ADVERTISEMENT - CONTINUE READING BELOW ↓
Recommended Videos
Automobili Pininfarina is hoping to parlay the company's history into juicy, standalone success. It's a new company, located in Munich, that sits parallel to the established Pininfarina SpA based in Cambiano, near Turin. The project follows the company's 2015 acquisition by Indian industrial giant Mahindra, which paid around £125 million (P8.6 billion). The plan is to build a total of 150 Battistas at a cost of approximately £2 million (P137.5 million) each, and it sees itself "as a pioneer in the luxury EV space."
The car itself uses a carbon-fiber monocoque, with the batteries housed behind the occupants and along the sides in a T format. The electrical architecture is being co-developed with Rimac (itself 10% owned by Porsche, and a supplier to Aston Martin, Renault, and others).
It's still heavy, of course (tellingly, no one has confirmed exactly how heavy), but Pininfarina insists the layout delivers the optimum weight distribution: With four electric motors feeding power and torque to each wheel, it also features torque vectoring, though 1,900hp is a challenge. Ex-F1 driver Nick Heidfeld is currently grappling with that one, along with former Porsche, Pagani, and Bugatti chassis guru Dr. Peter Tutzer. Braking is by carbon-ceramic discs and six-piston calipers, 390mm diameter at the front, 380mm at the rear. Its range is likely to be around 483km, 80% of which can be replenished in 40 minutes on a rapid charger.
ADVERTISEMENT - CONTINUE READING BELOW ↓
The cockpit features a 'vanishing point' aspect to the main display and a futuristically driver-centric layout. The interior is covered in the finest materials, although expect to see fashionable recycleable materials rather than leather. Each car can be personalized to whatever degree the client seeks to achieve. That's the really lucrative part of the game these days.
ADVERTISEMENT - CONTINUE READING BELOW ↓
Would you prefer your hyper-fast pure-electric hypercar to look like a renegade from Blade Runner 2049? Pininfarina decided against it. "We wanted to keep the form and proportion of a traditional supercar," chief designer Luca Borgogno says. "We did a lot of research, thought about how much of a spaceship it could have been, but elected to create something in line with our history, true to Pininfarina's values. The cabin pushing forward, the long tail balancing the visual weight—it's still the best configuration you can find. For us, it was clear this was the way to go."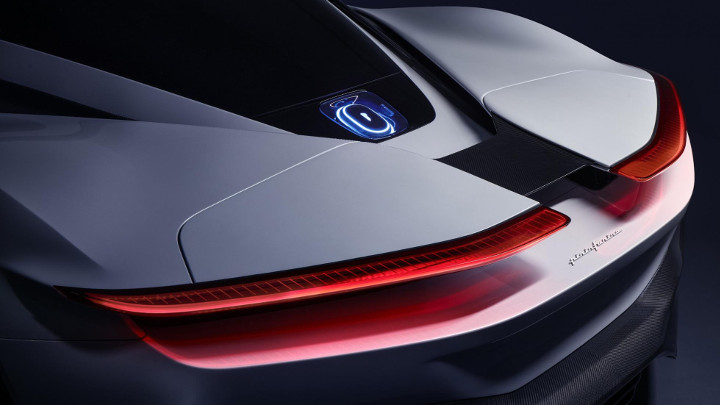 ADVERTISEMENT - CONTINUE READING BELOW ↓
"It takes back some of the beauty of the 1960s, the sensuality", he adds. "Look at the cars in our museum upstairs: What really strikes you is the purity and beauty."
Automobili Pininfarina intends to develop the car with carefully chosen partners, rather than sinking a fortune into R&D. In this respect, Apple's 'asset-light' structure is a more apposite example than, say, Bugatti or Porsche (both of whom benefit from VW Group synergies). Over to Mahindra chairman, Anand Mahindra, to explain.
"I love Bugatti," he tells me, "and it was the dream of a true visionary to rejuvenate the brand. We all agree on that. But the amount of money you'd need to invest to take on the Chiron...if you choose your weapon well and you do it with electric technology, you can achieve it with a lower level of investment. If you talk to the best companies in the world, it is possible to do it. Ambitious, yes; impossible, no. Luxury is the meeting point of heritage and craftsmanship, which is what Pininfarina has. You can't just create that. It would take 90 years to build what Pininfarina has."
ADVERTISEMENT - CONTINUE READING BELOW ↓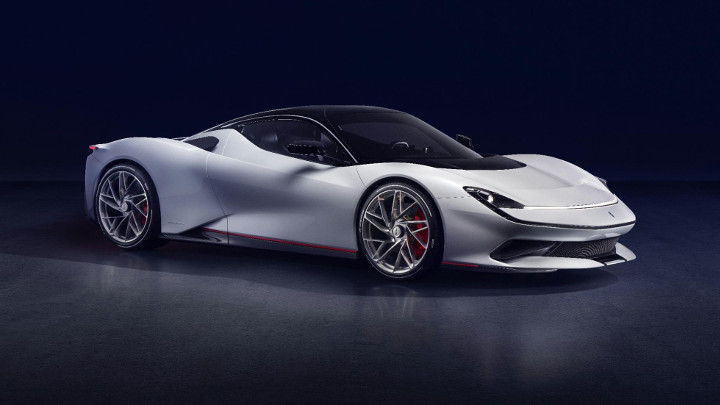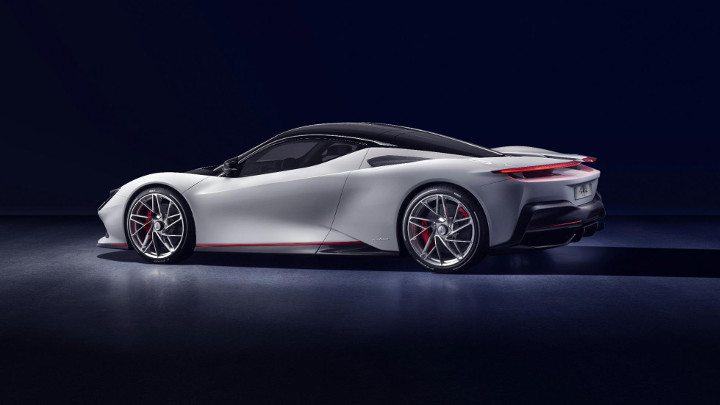 ADVERTISEMENT - CONTINUE READING BELOW ↓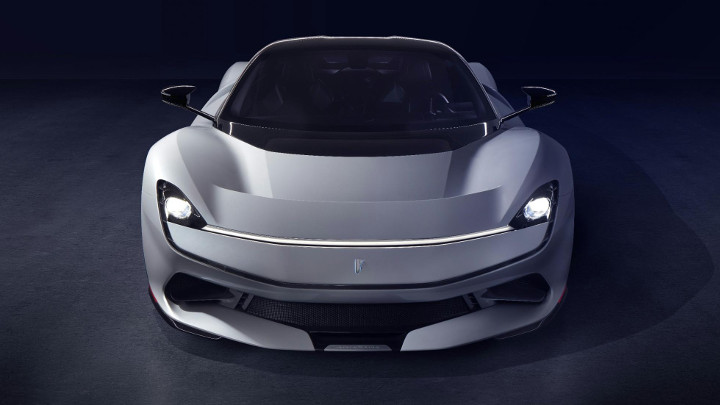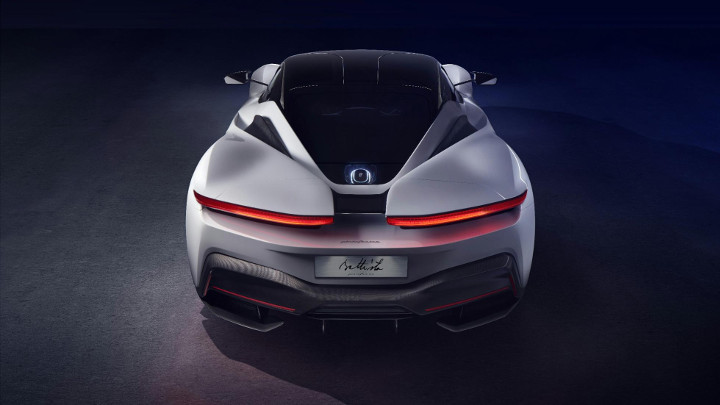 ADVERTISEMENT - CONTINUE READING BELOW ↓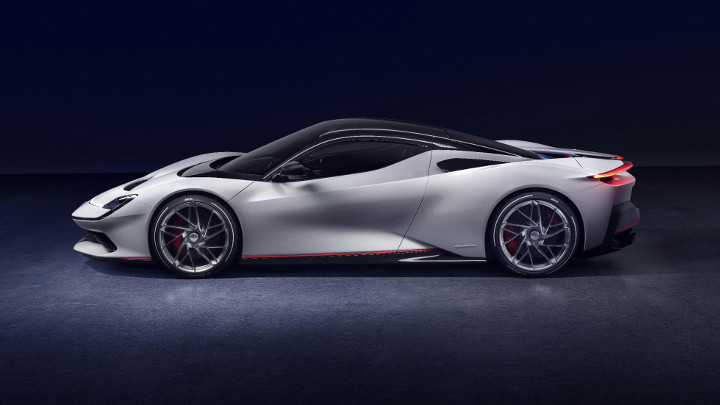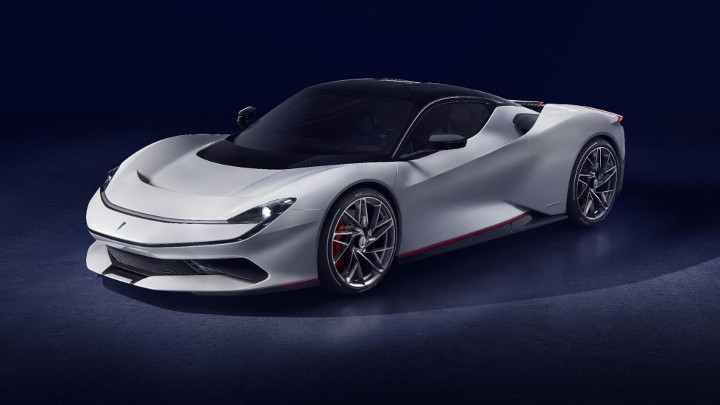 ADVERTISEMENT - CONTINUE READING BELOW ↓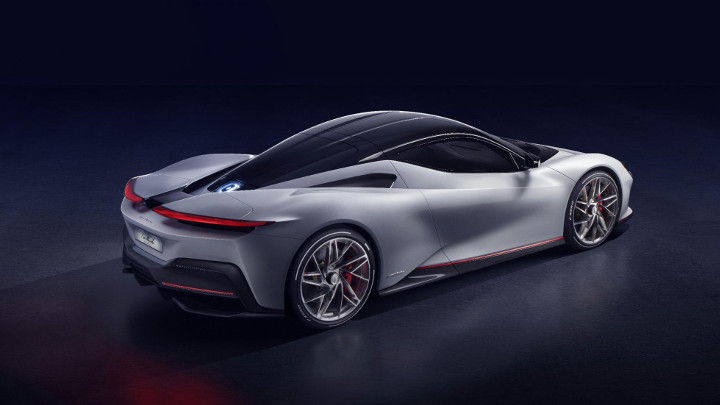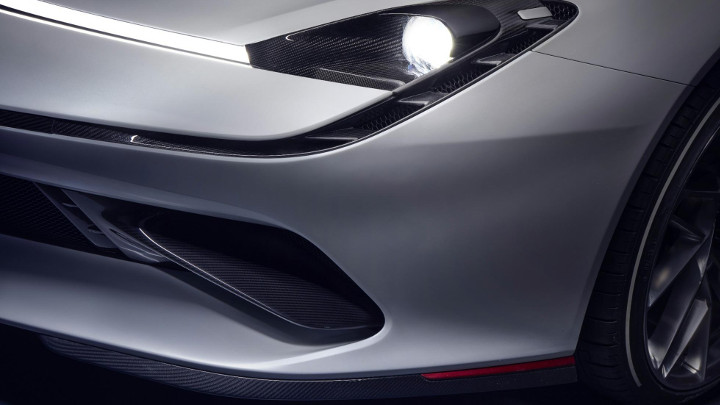 ADVERTISEMENT - CONTINUE READING BELOW ↓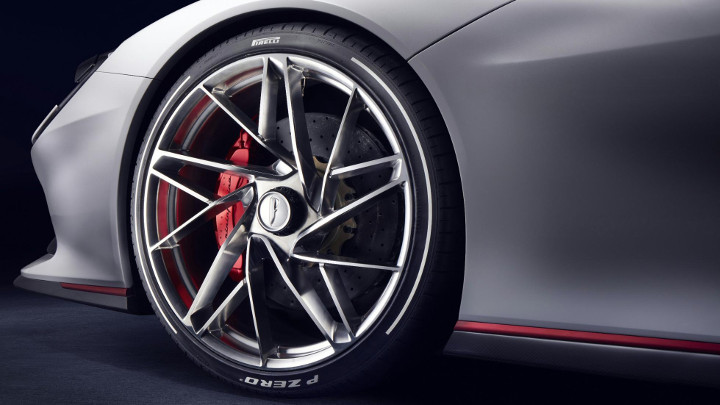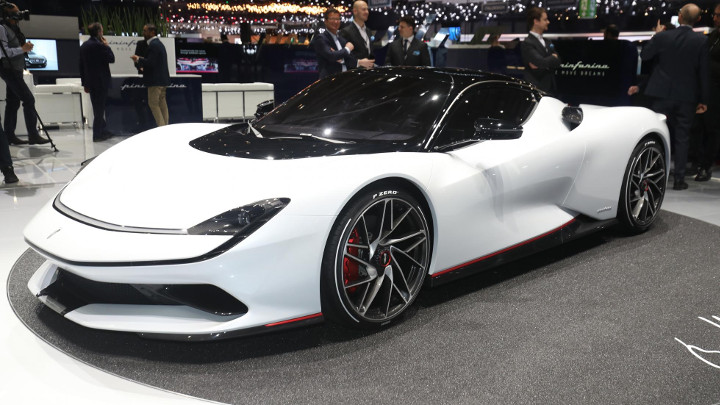 ADVERTISEMENT - CONTINUE READING BELOW ↓
NOTE: This article first appeared on TopGear.com. Minor edits have been made.