While you were recovering from your hangover or consuming your seventeenth helping of leftover turkey sandwiches with brandy butter, Polestar was busy tweeting. And what Polestar said was this: "New year, new us. Reliance on combustion engines is coming to an end. The way forward is electric. This year we go all-in with the launch of the electric Polestar 2."
ADVERTISEMENT - CONTINUE READING BELOW ↓
The promise was underlined with a not-very-revealing shot of a white car with a wraparound LED light bar. Very Porsche Taycan, no? In fact, this is one of 2019's other new-on-the-block, battery-powered big-hitters.
The Polestar 2 is, maths fans, the second prong of the Volvo offshoot's assault on the 'performance electric' cars arena. So far, the only output we've seen has been the Polestar 1, pictured below testing in prototype disguise at the Goodwood Festival of Speed last summer: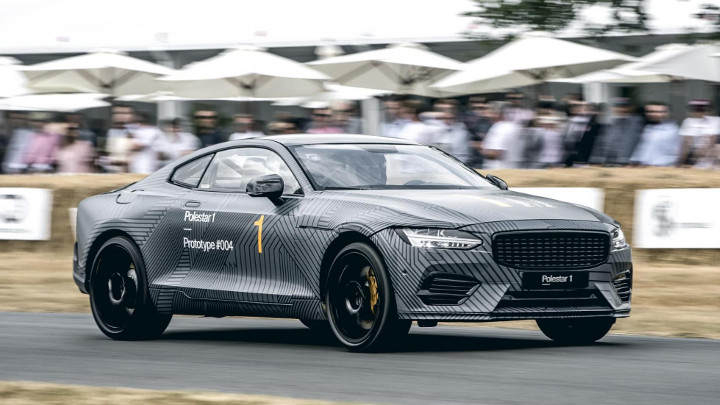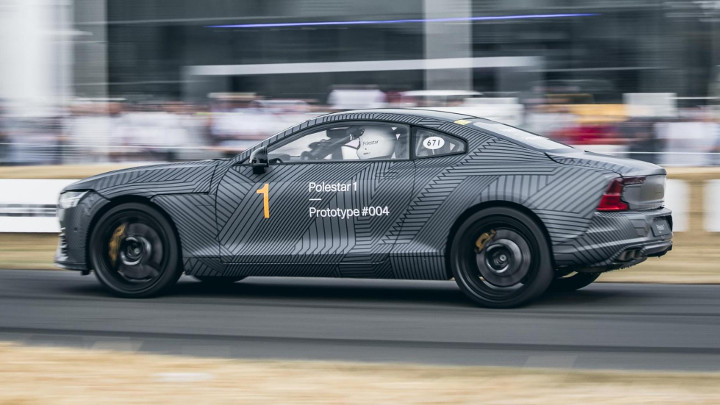 Need a refresher? The 1 is Polestar's admittedly Volvo-esque—but very beautiful—600hp plug-in hybrid coupe. It'll be priced north of £120,000 (P8 million), likely only made in left-hand-drive, and acts as Polestar's gorgeous, fast, headline-grabbing poster material.
Meanwhile, the 2 will be a more attainable object. It's expected to take the form of a Volvo S60 and BMW 3 Series-sized sedan, but one powered by electricity alone and tackling the Tesla Model 3. It'll be followed by—go on, guess—a Polestar 3, which will battle the likes of the Audi e-tron, the Jaguar I-Pace, and the Mercedes EQ C. Yep, of course Polestar's going to do an SUV.
ADVERTISEMENT - CONTINUE READING BELOW ↓
But interesting, isn't it, that a cash-cow faux-by-four wasn't priority number one? Polestar wants to be taken seriously as a performance car brand, so it went first with a low-slung classic coupe and is following that up with what's set to be a sporting sedan. Albeit a silent one.
Polestar's tweet offered no clues of the 2's arrival date (February 2nd, might we cannily suggest?), but word is it won't appear until late in 2019. Add this one to your list of EV movers to watch this year.
NOTE: This article first appeared on TopGear.com. Minor edits have been made.