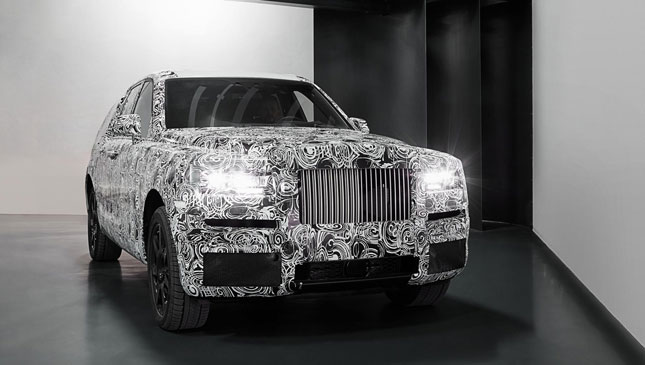 After months spent testing its new AWD system in a jacked-up Phantom, Rolls-Royce is about to start proper development work on its 'Project Cullinan' SUV. This is the first development car. And as you can see, it's wearing some proper bodywork, giving us a rough glimpse of how it might look when it's eventually revealed (probably 2018).
Remember, the SUV (or HSV—high-sided vehicle—as Rolls insists on calling it) is based on an all-new aluminum architecture that's set to underpin all Rolls-Royces from 2018 onwards. No further details have been released, not what engine it has (we assume a V12), what the interior looks like (presumably a whole new level of opulence) or anything like that.
We've only got these two shots, and beyond revealing it's going to be really big (those alloys are 21s, and they look tiny), they don't give anything away. We're hoping that rear door handle is a fake (zoom in and it certainly looks like it…) and that this thing has suicide doors like the Phantom or Ghost.
ADVERTISEMENT - CONTINUE READING BELOW ↓
Looking forward to seeing the Rolls SUV for real, or think they should stick to making limos?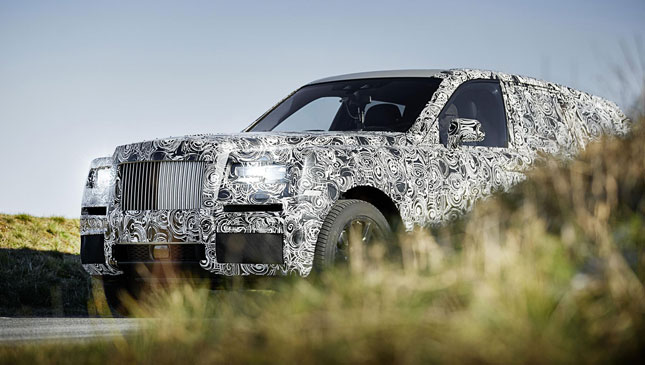 NOTE: This article first appeared on TopGear.com. Minor edits have been made.