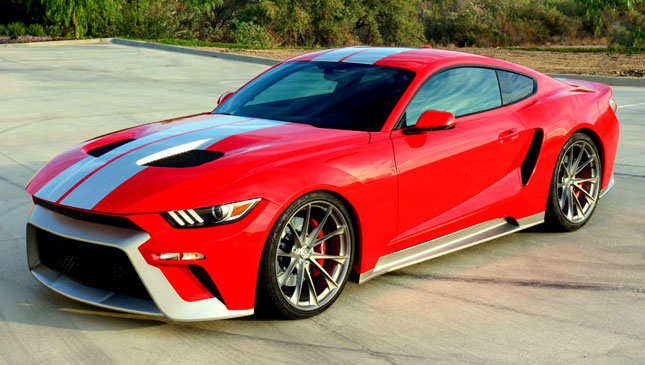 Remember when you would play with your toy cars as a kid and you'd imagine all the cool possibilities that would happen if you could combine them together? Like switching around parts on your Tamiya cars, or painting your Matchbox to look like an entirely different car. It really seems like the stuff of childhood imagination, right? For the guys over at Zero to 60 Designs though, Frankensteining cars together is an art form worthy of adult praise.
ADVERTISEMENT - CONTINUE READING BELOW ↓
At the SEMA show in Las Vegas, Zero to 60 Designs unveiled its Ford GT and Mustang concoction, and the result is simply awesome. Dubbed the Ford Mustang GTT (Gran Turismo Tribute), the muscle/sports car is built from the 2017 Mustang coupe, with style elements borrowed from the GT. The aesthetic cues include the big side air intakes, aggressive front fascia, circular taillights, and vents galore. It's a Mustang made to look even meaner.
It's not all show and no go, either. The GTT's performance and handling capabilities have also been augmented to suit its looks. An added supercharger under the hood gives the car a claimed 800hp. Eibach Pro-Street suspension, Brembo brakes, and Pirelli tires under the chassis keep all those horses in line. Impressively, the hand-built car took a mere six weeks to make.
Normally, a car like this wouldn't make it past the showroom floor. But Zero to 60 Designs is going to produce and sell a limited run of the GTT starting next year. No prices have been revealed yet, but for the folks lucky enough to afford what will (probably) be an expensive car, it's a monster creation worth having.
ADVERTISEMENT - CONTINUE READING BELOW ↓
Recommended Videos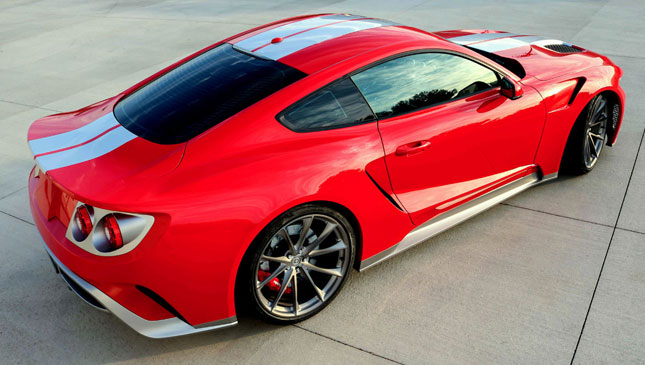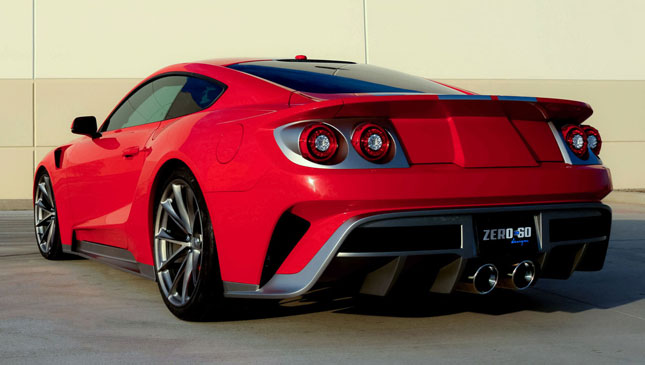 ADVERTISEMENT - CONTINUE READING BELOW ↓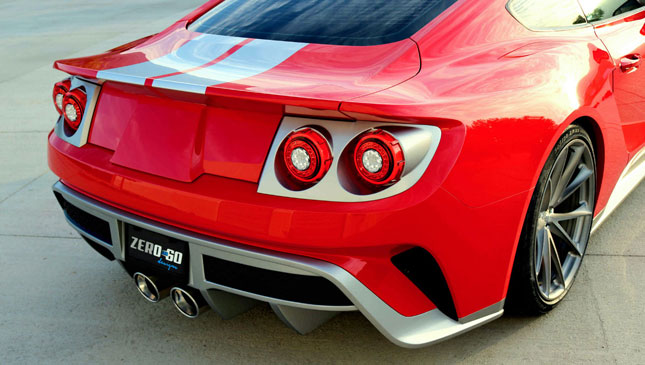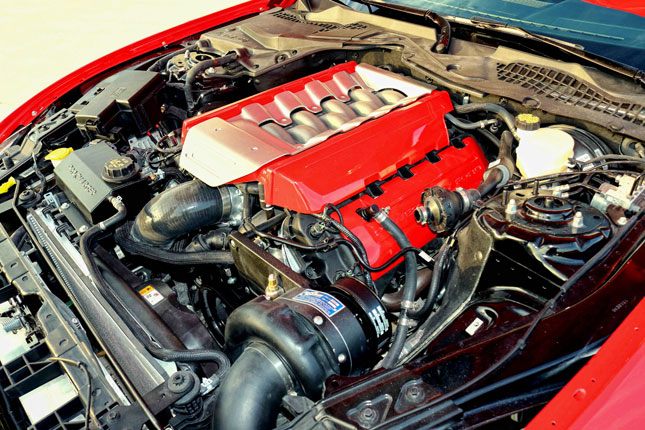 ADVERTISEMENT - CONTINUE READING BELOW ↓