Here's one to ruffle feathers. Chevrolet has brought a nine-second drag Camaro to the SEMA show in Las Vegas. Nothing wrong with that, you might think, but there's one caveat: It's electric.
That makes perfect sense at a glance, right? Electric powertrains provide instant and (often) humongous torque, with sledgehammer acceleration that no comparative gasoline-powered car can hope to match. Just look how Tesla can squeeze quicker acceleration times out of big heavy sedans than Ferrari and McLaren can from dainty sports cars.
So, as a way to propel nearly two tons of metal down a quarter-mile strip as quickly as possible, electrification ought to make sense. Meet the Camaro eCOPO, then, riffing off the name of drag special Chevy muscle cars past.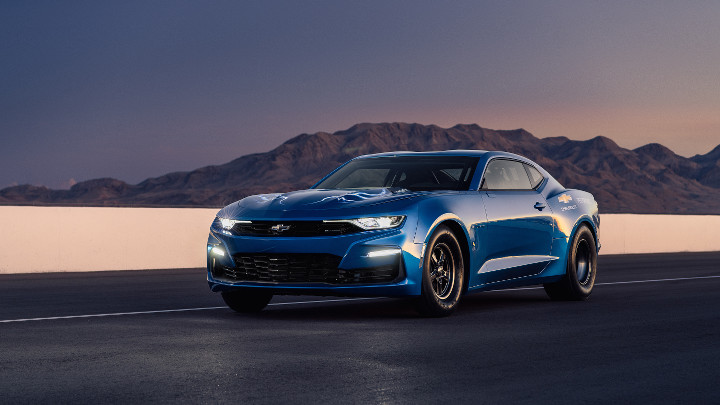 Continue reading below ↓
Recommended Videos
Chevy has partnered with a company called Hancock and Lane Racing for the eCOPO, buying it the expertise of the team behind the Shock and Awe electric drag racer, which has dipped into the low eights.
This Camaro won't be that quick, but its 700hp/813Nm electric powertrain is expected to complete the quarter-mile in something beginning with nine. And it's not some pie-in-the-sky concept: The motors and batteries all link up to existing Camaro drivetrain parts, so theoretically, you could slot all of it into any General Motors car. Like, y'know, a Corvette.
Sacrilege? Or superb? Let us know below...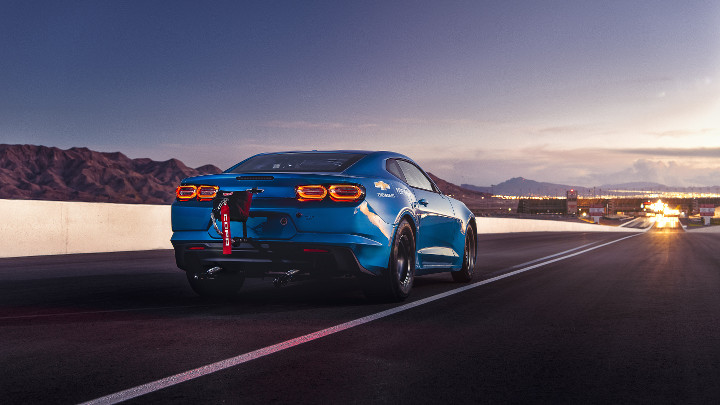 NOTE: This article first appeared on TopGear.com. Minor edits have been made.