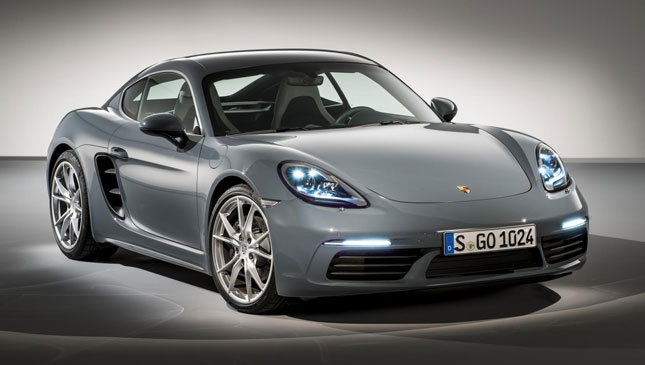 Safe to say we saw this one coming. Like the Porsche Boxster, the Cayman has also been given the 718 treatment.
That means a thorough round of styling updates in line with the 718 Boxster, tweaks to the chassis, and a pair of new four-cylinder turbocharged boxer engines to choose from. Clearly, it's the latter that sticks in the throat for Porsche purists, so let's begin there.
For the first time, the Cayman is no more powerful than the equivalent Boxster. In fact, their powertrains are now identical. So the standard 718 Cayman gets a 300hp 2.0-liter turbo engine, while the 718 Cayman S uses a 350hp 2.5-liter turbo unit. Both represent a 25hp increase over the cars they're replacing, and both are available with a six-speed manual or a seven-speed PDK transmission.
Performance is identical to the Boxster, so with the PDK and the optional Sport Chrono pack, the non-S variant can do 0-100kph in 4.7 seconds, while the S takes just 4.2 seconds. Top speeds are 274kph and 285kph, respectively. Fuel economy for the non-S manual model shoots up from 14.84km/L with the old flat-six, to a claimed 17.39km/L.
ADVERTISEMENT - CONTINUE READING BELOW ↓
That's quick. And the chassis has been altered accordingly. Stiffer springs and thicker anti-roll bars tighten up body control (not that the wonderful old Cayman suffered particularly), while the steering rack is now 10% quicker and the rear wheels half an inch wider.
The standard Cayman now uses the brake system from the previous Cayman S, while the new Cayman S uses four-piston calipers from the 911 with 6mm-thicker discs.
And then there's the bit where Porsche really makes its money: the optional electronic controls. Buyers can choose to add a torque-vectoring electronic rear differential, adaptive dampers (known in Porsche-speak as PASM) with 10mm-lower ride height, or PASM sport with a 20mm-lower ride height.
The Sport Chrono pack adds a mode switch on the 918 Spyder-style steering wheel with Normal, Sport, Sport Plus and Individual modes.
So far, so 718 Boxster. The real surprise here is that in line with Porsche's 911 strategy, the Cayman is now priced below its convertible counterpart (at least in the UK). That's the first time it has happened. Prices start at £39,878 (P2.72 million) for the 718 Cayman, and £48,834 (P3.33 million) for the 718 Cayman S--both around £1,800 (P123,000) less than the equivalent Boxster.
ADVERTISEMENT - CONTINUE READING BELOW ↓
Recommended Videos
Which would it be for you?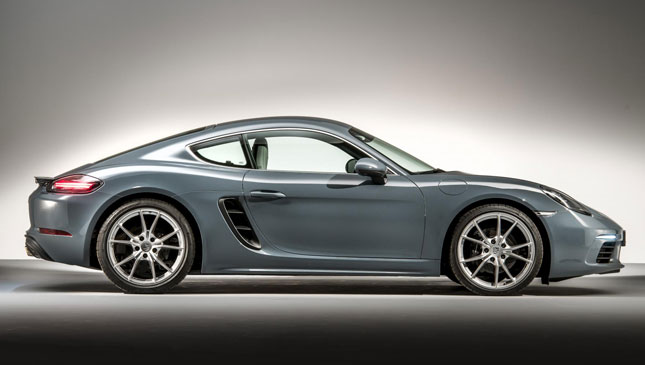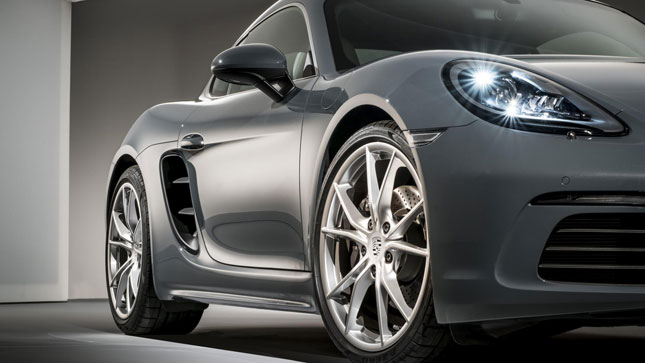 ADVERTISEMENT - CONTINUE READING BELOW ↓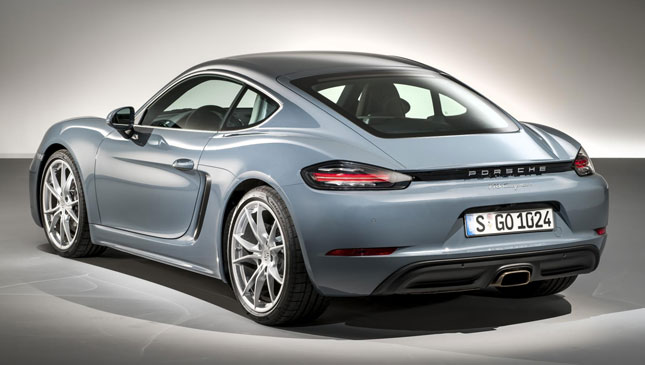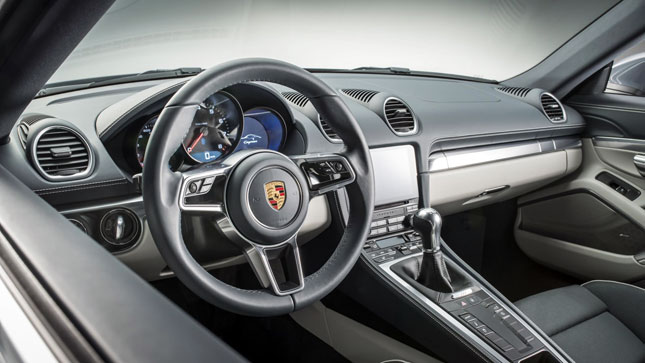 ADVERTISEMENT - CONTINUE READING BELOW ↓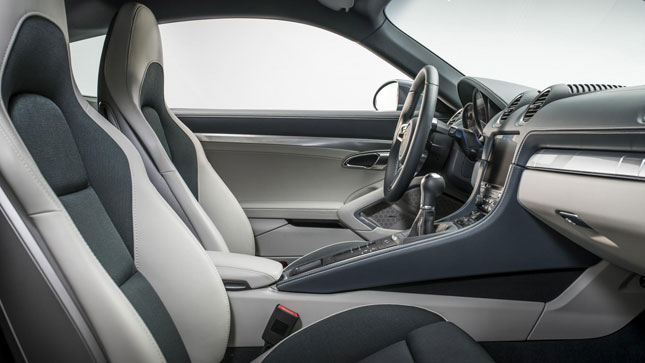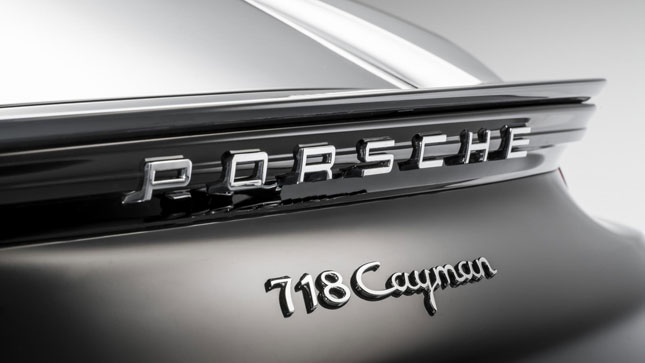 ADVERTISEMENT - CONTINUE READING BELOW ↓
NOTE: This article first appeared on TopGear.com. Minor edits have been made.