Subaru's display at the 2020 Singapore Motor Show was headlined by the Viziv Adrenaline Concept, the Forester e-Boxer and GT Edition, and the refreshed Impreza. There was one model showcased in the Japanese carmaker's booth, though, that we figured deserves your attention, too: the Forester Ultimate Customized Kit Special edition.
Make an acronym out of that name, and you'll see why we consider it...interesting, for lack of a better word.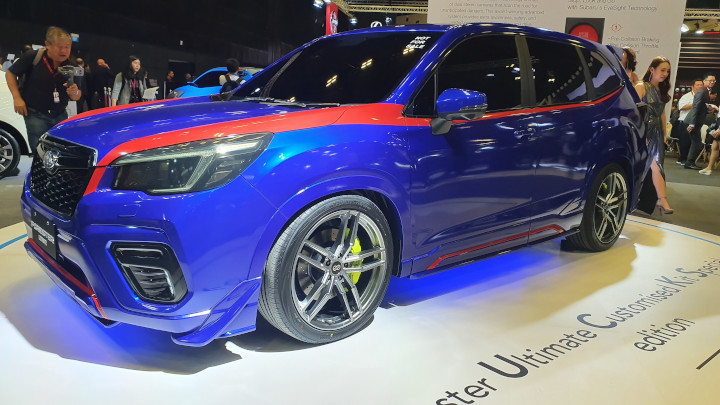 That said, it's kind of fitting, too, because you'd probably give zero f***s if your car looked like this.
But kidding aside, the setup's a head turner: It's hard to miss the striking blue body paint highlighted by those red lines on the side. The vehicle is also closer to the ground than usual, and that's because it sits on 20-inch Enkei wheels wrapped in low-profile rubber. The gray metal is nicely complemented by the blacked-out headlamps and taillamps.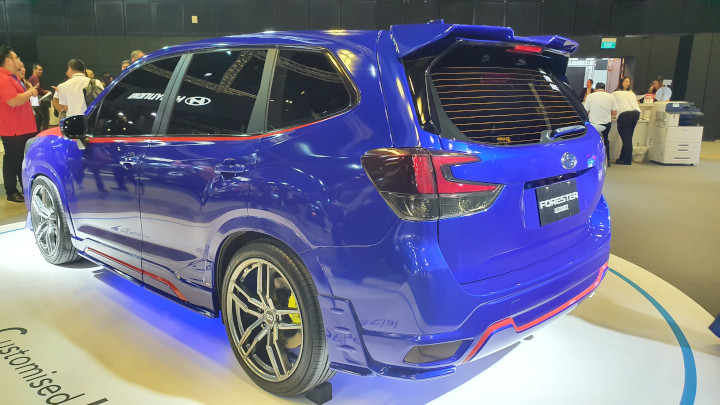 The interior features a dark theme, with contrast red stitching all around to match the STI badge on the gearshifter. The seats, meanwhile, are covered in suede and leather, which also give a nice premium feel. The same soft-touch materials have also been plastered on the dashboard and the side panels. The exterior color scheme continues into the cabin as well with the blue footwell lighting.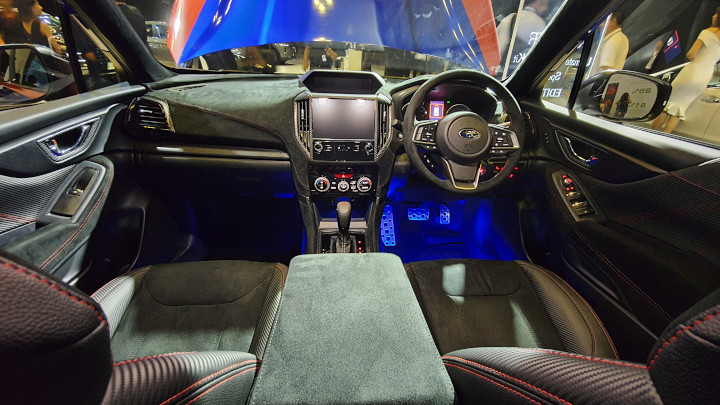 This custom Forester also has what seems to be a powerful audio system. While we didn't get to try it out, the massive touchscreen infotainment system up front and the subwoofer and Focal amplifiers in the trunk—which have been enclosed in a glass casing—easily give you an idea of what the setup is capable of. As an added bonus, the rear passengers get LCD monitors, too.
So, what do you think about this Subaru Forester? Would you go for a setup like this one?