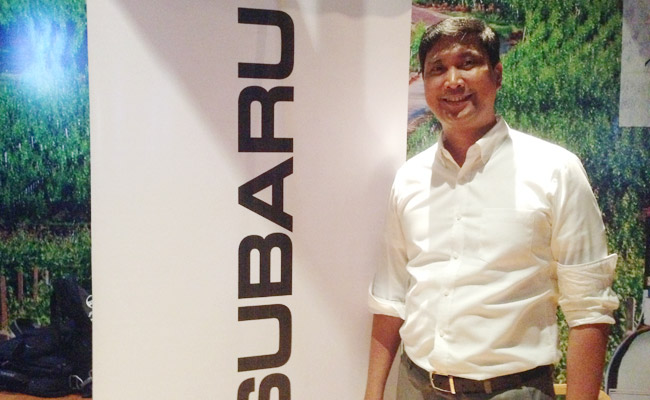 At last night's media thanksgiving party hosted by Motor Image Pilipinas, the exclusive distributor of Subaru vehicles in the country, company general manager Mike Luyun shared with TopGear.com.ph a couple of good news.
First is that he has just been appointed overall after-sales chief operating officer of the entire Motor Image network, which means he now also has to oversee the after-sales operations of Subaru distributors in neighboring Asian markets like Cambodia, Hong Kong, Taiwan, Indonesia, Malaysia, Thailand, Vietnam and even Singapore. As such, Luyun is now required to frequently travel overseas. He told us that his schedule now has him flying back to Manila only on weekends.
Because of this, Luyun said Motor Image Pilipinas is currently in need of a deputy general manager who will look after the Philippine distributor in his absence--the ideal candidate preferably having a background in automotive sales. If you think you're qualified and you like the idea of working around Subaru cars, go schedule an appointment with Luyun at his Subaru Greenhills office.
The second good news--which we assume has more relevance to you--is that the Levorg station wagon is coming to our market this year.
"We are now negotiating for the launch of the car by the last quarter of the year," Luyun said. "For our market, the Levorg will come equipped with a new 1.6-liter direct-injection turbo boxer gasoline engine."
Continue reading below ↓
Recommended Videos
So, if you like Subaru wagons but hate the fact that there are already so many XVs running around, you now have something to look forward to.
Top photo by Vernon B. Sarne