Better late than never, Tesla's pledge of a $35,000 (P1.8 million) electric car has finally been realized—three years after it was promised.
Yep, the base Tesla Model 3 is now available for order...in the US. European sales will be rolled out in the next six months, and Asian orders will have to wait until the new Shanghai 'gigafactory' starts churning out enough batteries.
Until now, Tesla has concentrated on selling Model 3s with long-range batteries and more equipment, meaning the average price paid was around $50,000 (P2.6 million). The new Model 3 'Standard Range' will go 354km between recharges, get from 0-100kph in 5.6sec, and top out at 209kph.
Inside, you still get the mega-screen interface, but the seats are cloth instead of leather, and you'll be forking out extra for on-board Internet or Tesla's much-discussed driver assistance features.
According to a tweet from Tesla, the range of the BMW 3-Series rival looks like this:
ADVERTISEMENT - CONTINUE READING BELOW ↓
Tesla Model 3 variants and prices:
Standard Range – 354km, $35,000 (P1.82 million)
Standard Range Plus – 386km, $37,000 (P1.92 million)
Mid Range – 425km, $40,000 (P2.07 million)
Long Range – 523km, $43,000 (P2.23 million)
Long Range AWD – 499km, $47,000 (P2.44 million)
Performance AWD – 499km, $58,000 (P3.01 million)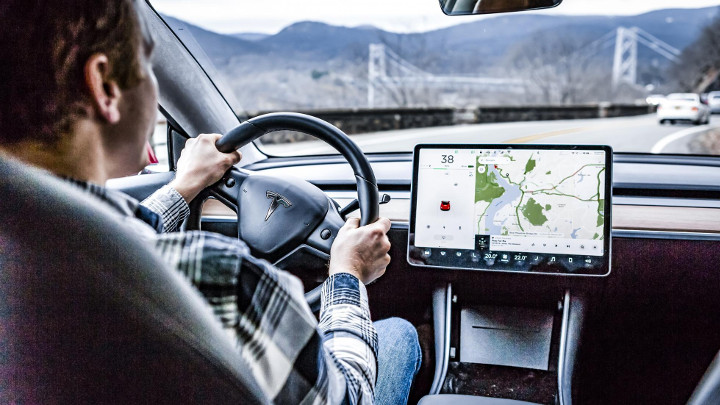 However, anyone spec'ing a new Model 3 won't be doing it in a Tesla Store. In an effort to cut costs, Elon Musk has announced the company is shifting to an online-only sales model.
ADVERTISEMENT - CONTINUE READING BELOW ↓
Recommended Videos
You'll configure, order, and pay for your car online—whether it's the Model 3, the Model S, or the Model X, and servicing will be handled by over-the-air updates or online bookings. The premises Tesla owns will be converted into 'information centers,' but it's not clear how many redundancies this move will create.
"We will be closing some stores and that will be some reduction in head count as a result; there's no question about that," Musk said. "There's no other way for us to achieve the savings required to provide this car and be financially sustainable."
Musk added that the upshot is it'll be possible to order a new Tesla this way in under one minute. What's more, Tesla says it will allow customers to return their car, free of charge, if they decide it's not for them in the first seven days and 1,609km of ownership, instead of the usual awkward test drive around the block. The boss talked of setting up a "one-click" refund system.
ADVERTISEMENT - CONTINUE READING BELOW ↓
As usual, Tesla's aiming to be radical, and to make the rest of the car industry look old-fashioned. Now that the base Model 3 is here, it'll be fascinating to see if the company can deliver on its promises.
NOTE: This article first appeared on TopGear.com. Minor edits have been made.