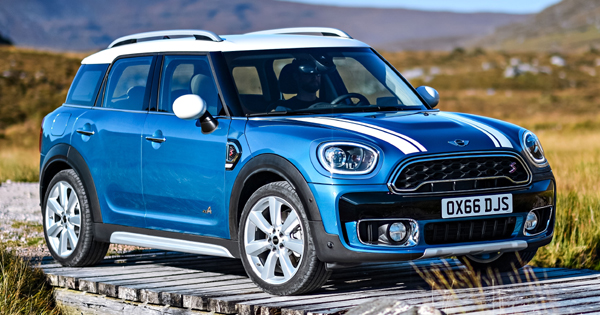 As much as you love the simplicity and timeless appeal of Mini's earlier models, you can't help but appreciate the work the company puts into making more practical and innovative cars with every generation. Case in point: the all-new Mini Countryman.
The British carmaker has pulled the sheets off the second-generation compact SUV, and boy does it look better--and bigger--than ever. By bigger, we mean it's the largest model that Mini has ever produced in the company's 57-year history. So yeah, not so mini anymore.
ADVERTISEMENT - CONTINUE READING BELOW ↓
That extra size isn't necessarily a bad thing though, as the Countryman is now easily the most rugged and versatile-looking vehicle in the Mini lineup. Muscular proportions, more ground clearance and a higher seating position gives the vehicle a more commanding and energetic presence without compromising the distinct Mini silhouette. The front-end looks busy as well, with a redesigned hexagonal front grille, large fog lights and striking LED daytime running headlamps.
The SUV's increased size--200mm longer, 30mm wider than its predecessor--does wonders for the cabin, increasing interior headroom and legroom. What's more, the luggage compartment's carrying capacity has been increased by 220 liters over the previous model, thanks to versatile folding rear backrests. Combined with the interior's unique design elements, premium materials and classier feel, there's little to nothing to complain about.
The all-new Countryman comes in five variants with different levels of performance. The base Mini Cooper Countryman packs a 1.5-liter engine capable of 136hp and 220Nm of torque, while the Cooper S Countryman comes with a 2.0-liter that puts out 192hp and 280Nm.
ADVERTISEMENT - CONTINUE READING BELOW ↓
Recommended Videos
Diesel variants are on hand, too. The Cooper D Countryman comes equipped with a 2.0-liter engine capable of 150hp and 330Nm, while the Cooper SD Countryman's 2.0-liter mill can put out 190hp and 400Nm. Last, but definitely not least, is the company's first plug-in hybrid, the Cooper S E Countryman ALL4. The hybrid runs on a 1.5-liter gasoline engine/electric motor system capable of a total of 224hp and 385Nm.
Lastly, those looking for a little extra versatility to go with the increase in size can opt to equip the Countryman with Mini's new ALL4 all-wheel drive system, which optimizes the vehicle's traction and stability when driving under less-than-favorable weather and road conditions. Also optional is the Mini Driving Modes selector, which allows you to change driving dynamics (Mid, Sport, Green) depending on your preference.
More room, more versatility and a hint of that unmistakable Mini charm--it may be different, but what's not to like? Frankly, we can't wait until the all-new Countryman makes its global debut at the Los Angeles Auto Show.
ADVERTISEMENT - CONTINUE READING BELOW ↓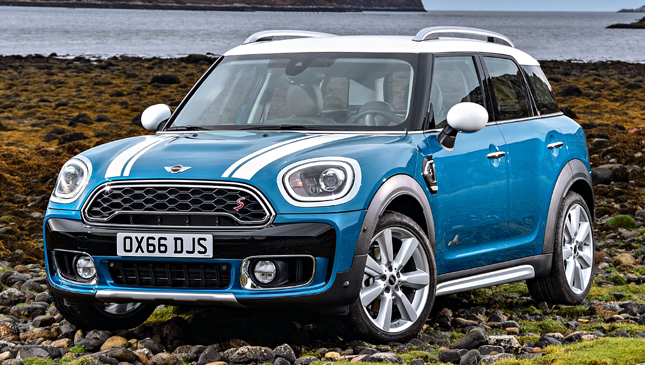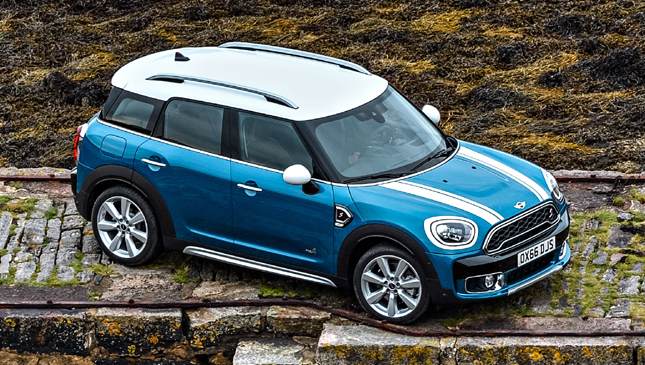 ADVERTISEMENT - CONTINUE READING BELOW ↓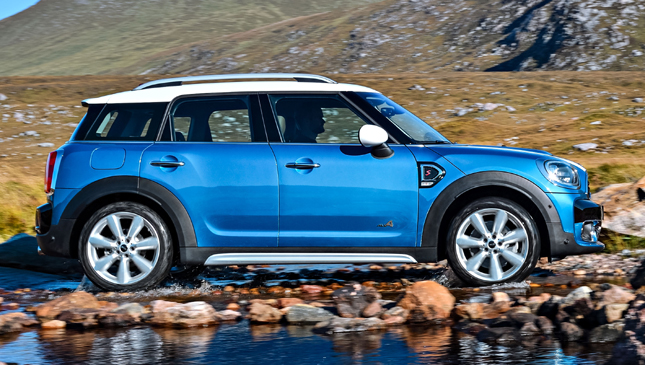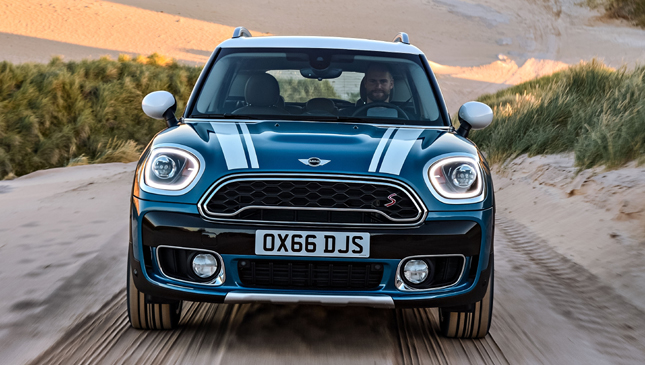 ADVERTISEMENT - CONTINUE READING BELOW ↓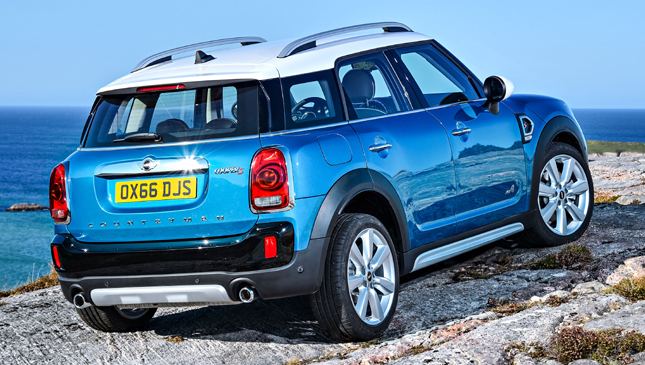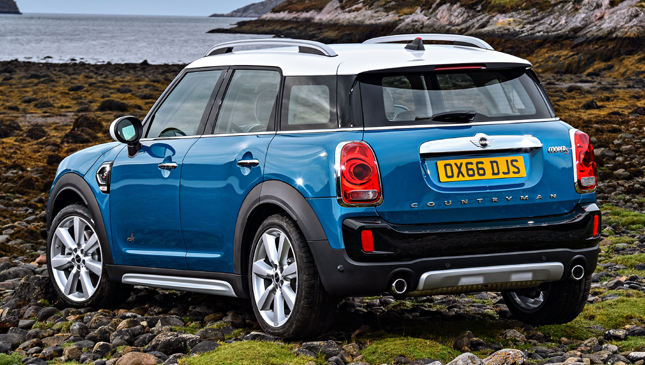 ADVERTISEMENT - CONTINUE READING BELOW ↓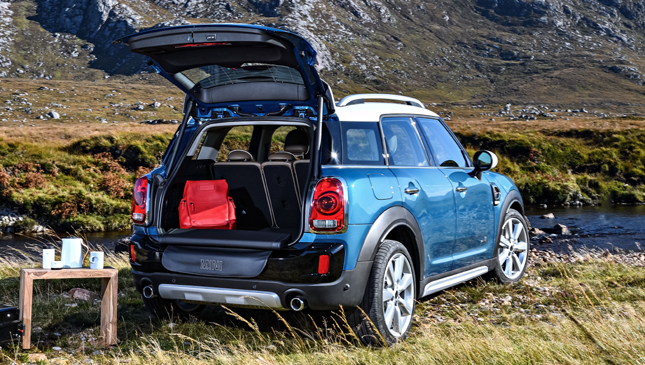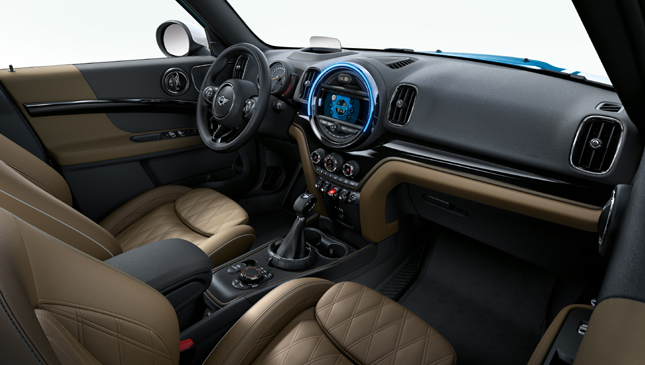 ADVERTISEMENT - CONTINUE READING BELOW ↓