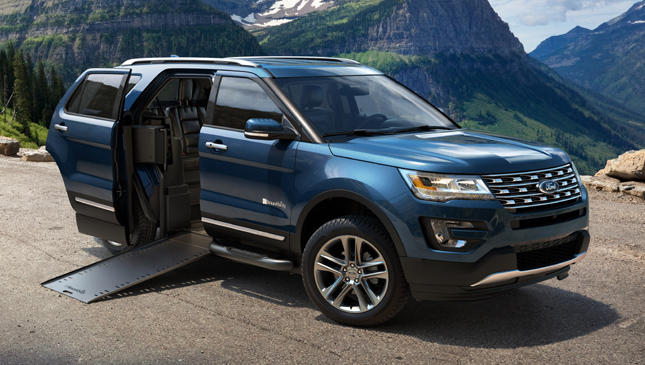 Moving around with a disability is hard. We often see disabled individuals struggle to enter vehicles or reach places just a step or two above ground level. Well, all that might be about to change thanks to the BraunAbility MXV--the world's only volume-production wheelchair-accessible SUV that is based on the Ford Explorer.
The MXV is the creation of Ford and BraunAbility. The American carmaker and the automotive mobility solutions provider teamed up to give wheelchair users easy access when entering the vehicle. The MXV is equipped with patented sliding-door technology, removable driver and passenger seats, an in-floor lamp, and a remote key that operates both the doors and the ramp.
Excellent interior space allows wheelchair users to easily maneuver themselves inside the cabin, and--if they're capable--provides enough room for them to drive the MXV from their own wheelchair.
Ford marketing manager Omar Odeh expressed his excitement over the company's partnership with BraunAbility, adding that the MXV is just another showcase of the brand's desire to help people reach places. "The Explorer has always been associated with helping people go places they otherwise could not, and the BraunAbility MXV furthers that reputation," he said in a statement.
Sadly, this vehicle might not be of much use here in the Philippines as there are so many douchebags who don't show proper respect to people with disabilities.