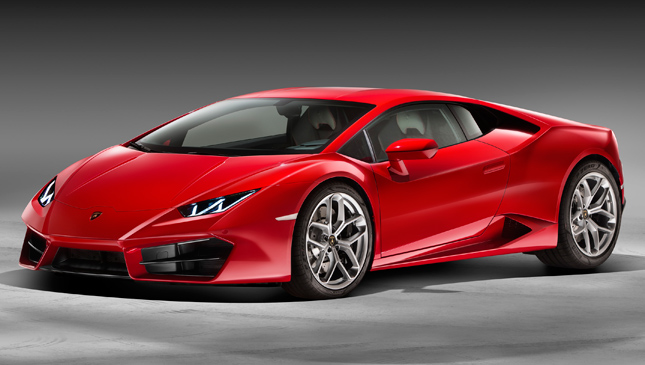 There are carmakers who believe that four wheels driving an automobile is safer than two. Audi, Subaru and Lamborghini are just some of the brands that adhere to this. Well, until now, that is.
While Audi and Subaru still stick to their Quattro and Symmetrical All-Wheel Drive technologies as tenaciously as these systems hug the pavement, the boys from Sant'Agata, Bolognese, however, have ditched the front wheels in favor or a more purist approach to driving. At least for the latest Lamborghini Huracan LP580-2, which is now being "pushed along" from the back end, so to speak.
Don't worry, though, that it might lose some of the magic from its all-wheel-drive variant. It is still powered by a 5.2-liter 40-valve naturally aspirated V10 motor that puts out 580hp at 8,000rpm and 540Nm at 6,500rpm. Paired with Lambo's seven-speed dual-clutch transmission, the car can blast from zero to 100kph in 3.4 seconds, and zero to 200kph in 10.1 ticks, and hit a terminal velocity of 320kph.
Those who know their cars are aware that RWD gives drivers a more rewarding experience behind the wheel. Sure, this layout is a lot more tail-happy, especially with this much power. Yet Lamborghini has ensured that the car is as safe as its all-wheel-drive counterpart. The all-aluminum double-wishbone suspension, for example, makes the car handle better while making the Huracan LP580-2 stiffer by around 50%. Moreover, the large front air intakes and sporty rear wing and diffuser aren't just for show. Apart from giving the car a meaner stance, they likewise help improve stability at high speeds. These aero bits put pressure on the already grippy 19-inch tires to keep them glued to the ground even more.
Continue reading below ↓
Recommended Videos
To further reward drivers, the Drive Mode selector offers three choices: Strada, Sport and Corsa. In short, one can choose how the car behaves while he's behind the tiller. And with environmental concerns being a big thing nowadays, engineers have employed the latest cylinder-management technologies that deactivate five of the 10 cylinders when power isn't needed, such as when cruising on the highway. Talk about conscientious fun.
The Lamborghini Huracan LP580-2 is now available for order in Europe. And we're quite certain that those who can well afford its 150,000-euro price tag can look forward to a truly fun time behind the wheel--so long as they can handle this ferocious beast of a car.