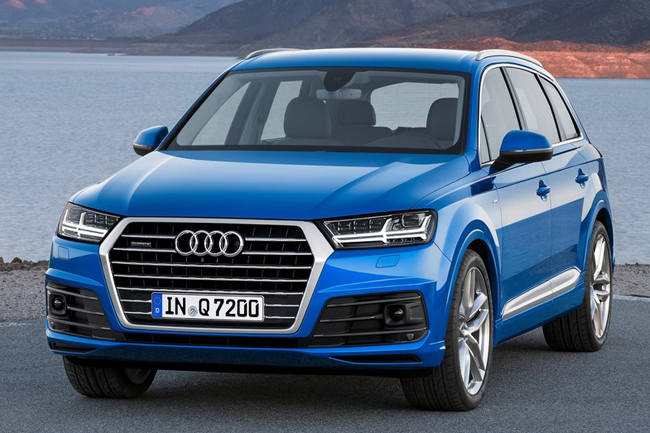 Can you believe the current Audi Q7 is already nine years old? But if you think about it, Audi's full-size SUV is starting to look long in the tooth. Good thing a replacement has been announced.
The all-new Q7 will be revealed at the North American International Auto Show in Detroit next month. It sheds 325kg of weight through the use of aluminum and something the Germans call multimaterial design. Thanks to clever packaging, the Q7 also offers more cabin space despite being shorter and narrower than its predecessor. The more streamlined body has a drag coefficient of just 0.32.
Powering the new Q7 initially are two 3.0-liter V6 engines (one gasoline and one diesel) for Europe, and a 2.0-liter I4 gasoline mill destined primarily for Asian and American markets. Due to these powerplants' efficiency and the relatively light body of the Q7, fuel economy figures are looking good. The 272hp 3.0-liter TDI engine was measured to get 17.54km/L on average, while the 333hp 3.0-liter TFSI gasoline engine can reportedly achieve 13km/L.
ADVERTISEMENT - CONTINUE READING BELOW ↓
A new eight-speed tiptronic gearbox delivers power to the trademark Quattro all-wheel drive system. For better response, paddle shifters on the steering wheel can be used to manually select gears.
To maximize the Quattro system, a self-locking center differential distributes power between the front and rear axles using a ratio of 40:60. If one tire begins to lose grip, as much as 70% of the power can be sent to the front, and up to 85% to the rear. The center diff isn't merely for safety. It works in conjunction with torque vectoring: When cornering fast, the inner wheels brake to help the Q7 turn better.
As driving modes are all the rage in luxury cars nowadays, the Q7 sports its own set of drive systems that adapt to different conditions using the eight-speed tiptronic transmission, the electromechanical power steering, the all-wheel steering, and the engine. There are no fewer than seven driving modes: efficiency, comfort, auto, dynamic, individual, all-road and lift/off-road.
ADVERTISEMENT - CONTINUE READING BELOW ↓
Recommended Videos
This being an Audi, comfort and convenience weren't neglected. There is premium acoustic insulation that cossets the passengers from the noisy outside world. And like the exterior, the interior has been streamlined to be more driver-oriented. Overall, the cockpit is airier and more stylish, without looking too intimidating. The buttons have been reduced, with Audi relying more on its latest Multi Media Interface (MMI) for the Q7's plethora of functions.
One of the car's newest tricks is a Siri-like feature that recognizes commands delivered in conversational English. The driver just has to say phrases like "I want to talk to Peter," or "Where can I get gas?" This natural speech control extends to the multimedia functions ("I want to listen to my iPhone") as well.
For music, the Q7 already offers 10 speakers as standard, which is more than enough to enjoy any kind of driving music. For those with more discerning ears, Bose and Bang & Olufsen systems are also offered as options. The B&O setup has an astounding 23 speakers, and is powered by 1,920 amplified watts.
ADVERTISEMENT - CONTINUE READING BELOW ↓
And since this is the age of social media, the MMI system can also be a mobile hotspot, supporting the new high-speed LTE standard. This can be used by the Q7 for online traffic information and navigation using Google Earth and Google Street View.
Since most drivers use smartphones these days, the Q7 supports both Apple CarPlay and Google Android Auto. If an Apple iOS device or Google Android smartphone is connected, the appropriate software environment opens up.
The Audi Q7 has other features that we haven't mentioned yet, but until we see the variants that official Audi distributor PGA Cars will bring in, it's tricky to guess what bells and whistles the Philippine-market variants will have. We'll just have to wait and see until the local launch.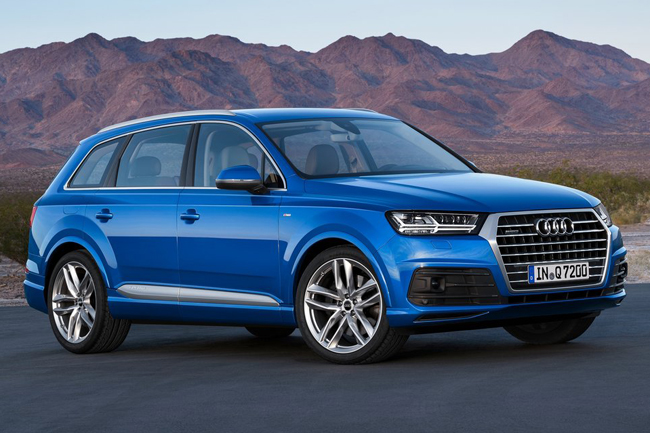 ADVERTISEMENT - CONTINUE READING BELOW ↓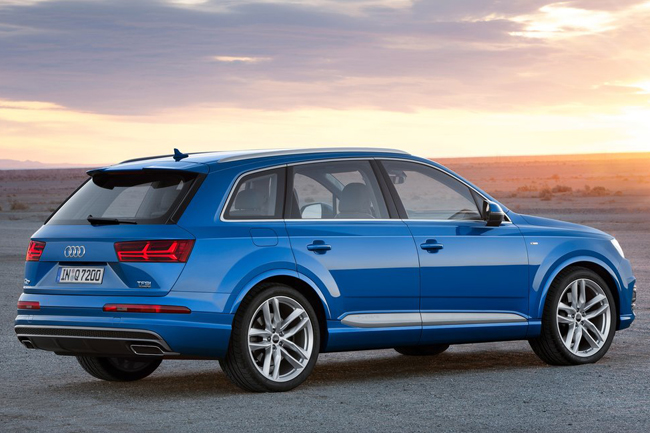 ADVERTISEMENT - CONTINUE READING BELOW ↓