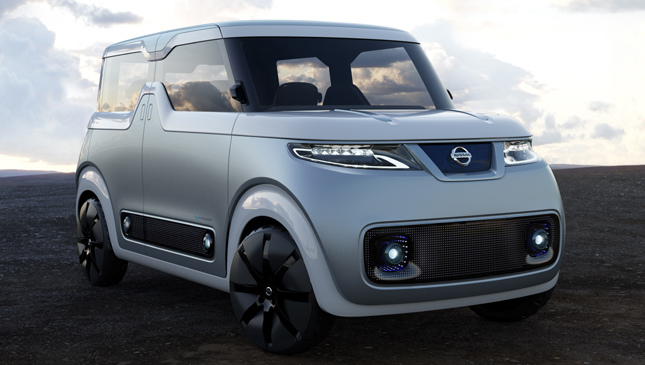 We now live in a world where staying connected is crucial. The Internet, accessed via computer or mobile device, makes it possible to communicate through e-mail, social media, or video calls. And if you're not connected, you're considered out of the loop.
So downtimes are a no-no for many folks. Such off-hours can occur, however, if you're on the road. But what if your car allowed you to stay in close contact with family and friends while on the move? We're not simply talking about hooking your device to your vehicle; we refer to your car being the connecting device itself. Wouldn't that be oh-so-awesome?
This is what the Nissan Teatro For Dayz concept car offers. Teatro, which is Italian for theater, is a showcase of what mobility will be like for the future generations. Known as "share natives," tomorrow's motorists don't just want a car--they want a vehicle that is an extension of their fast-paced interconnected lifestyle. This is what the Teatro For Dayz gives them.
ADVERTISEMENT - CONTINUE READING BELOW ↓
(Yes, we know. Weird name.)
The styling cues use a panoramic surround view for the utmost of visibility and theater-like viewing pleasure. The car is essentially an electric vehicle that acts as a giant mobile device charger--something that is very important to many people today. What's more, this cool ride actually adapts to one's environment.
ADVERTISEMENT - CONTINUE READING BELOW ↓
Recommended Videos
If you're driving, for instance, a pure-white panel displays maps, meters and controls. This type of configuration allows you to fully concentrate on the business at hand. Once you park the car, that very same instrument panel will change to show various content such as photos, videos and, of course, the World Wide Web. In other words, your car becomes one big smartphone.
If this isn't chic enough for you, a share native such as yourself can choose to change the interior look and feel to suit your mood or the time of day. The possibilities are as varied as your imagination since you've got the power of the Internet and various apps to help you out. And as the name suggests, you can share this experience with family and friends.
ADVERTISEMENT - CONTINUE READING BELOW ↓
The Nissan Teatro For Dayz will be on display at the carmaker's booth at this year's Tokyo Motor Show, slated for October 30 to November 8. Come to think of it, this car would be a hit in our market as motorists are looking for creative ways to deal with the horrendous traffic.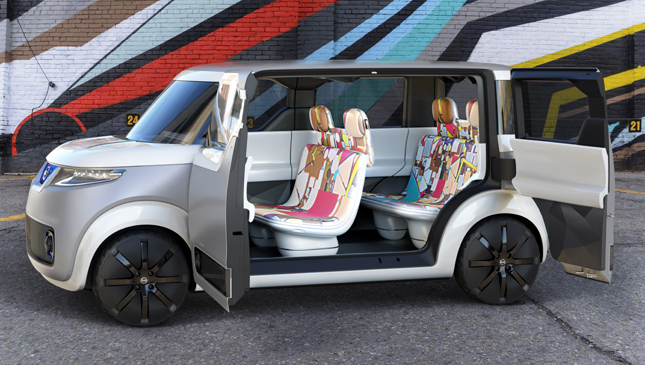 ADVERTISEMENT - CONTINUE READING BELOW ↓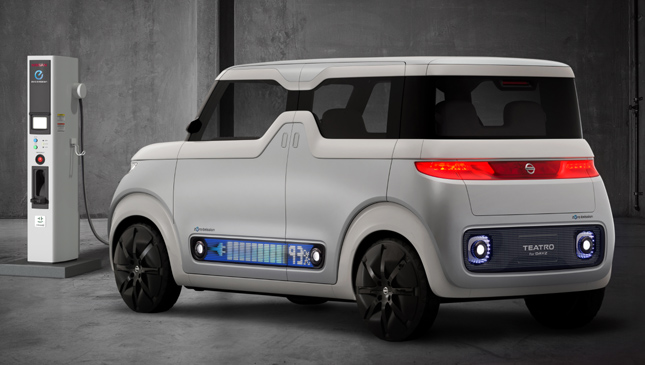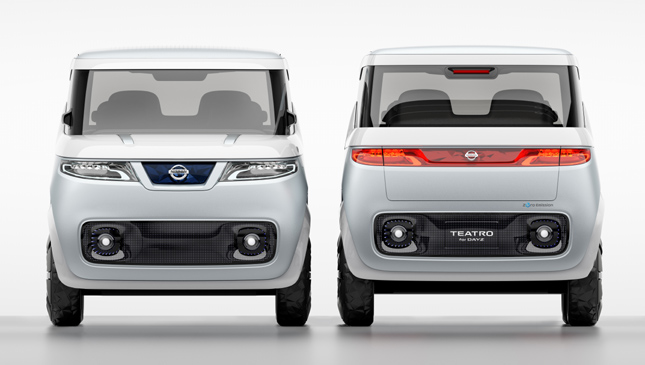 ADVERTISEMENT - CONTINUE READING BELOW ↓