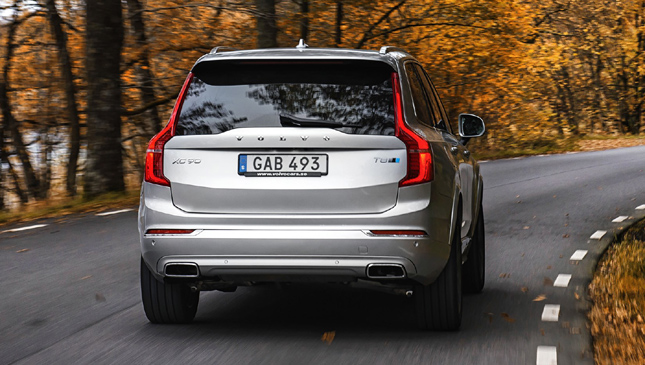 You may have noticed that there's a growing trend toward high-performance luxury SUVs. And we're not referring to dainty compact SUVs, mind you. We mean full-size behemoths. Case in point is the Polestar-tuned Volvo XC90.
Just a few months after the model's launch, the Swedish automaker reveals its large T8 twin-engine SUV with added power and performance courtesy of its in-house tuning arm. As with all previous upgrades, the new Polestar Performance Optimization improves engine response, throttle input, gearshift hold, speed and precision.
A notable feature of the Polestar package is the gear-hold function. As the name suggests, the transmission is held in the selected gear during mid-corner and is prevented from upshifting. This not only aids in keeping the SUV settled, but likewise makes it more responsive when exiting.
The result is a 0-100kph sprint time of 5.5 seconds. This from an engine that produces 421hp and 680Nm, while still returning an average of 51km/L and a full electric range of 43km. It is a hybrid, after all. Not surprising, as Volvo and Polestar have enlisted the services of four-time Scandinavian Touring Car Championship driver Thed Bjork to help develop this awesome machine.
ADVERTISEMENT - CONTINUE READING BELOW ↓
Of course, this isn't the first time Volvo has put a bit of driving fun into a family-friendly package. Back in the 1990s, the company shoehorned a turbo motor into what was essentially a nondescript 850 wagon. And the rest, as they say, is cool automotive history.