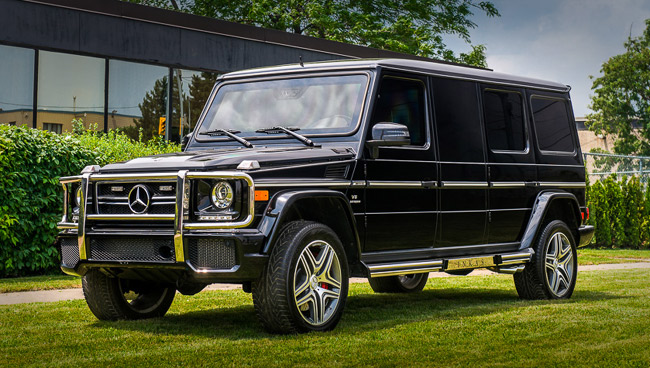 Inkas Armored Vehicle Manufacturing has introduced what it touts as the first fully armored and stretched Mercedes-Benz G63 executive limousine. What are the features of this armored, 5.5-liter V8 automobile?
Its passenger compartment's perimeter armoring provides protection against 7.62mm, 308 Winchester FMJ ammunition. The floor is armored to sustain blasts and shrapnel from two DM51 grenades detonated simultaneously. All its door and window apertures are overlapped with bullet catchers installed between open crevices.
The Canada-based armored vehicle specialist has upgraded the vehicle's suspension and braking components for ride quality and control purposes. Passengers don't have to worry about having a punctured fuel tank--the vehicle comes with fuel tank protection.
A new-generation bulletproof glass, which is more transparent compared with other ballistic glass, is installed in the vehicle's windows. The company claims that its custom-engineered solution allows the vehicle windows to roll down for limited use on toll ways, checkpoints and document transfers.
ADVERTISEMENT - CONTINUE READING BELOW ↓
Having additional 60 inches of length, the armored vehicle can also double as "a virtual boardroom on wheels," according to the press release sent to us by the company. Its cabin boasts exotic leather and curved wood on the dashboard, armrests and other parts. The captain-style, heated and cooled leather seats are equipped with luxurious massage systems. The partition between the driver and the passenger compartment has built-in TV screens. Moreover, the vehicle has an executive customized safe, a bar, light system and advanced multimedia and audio systems.
The Canadian company is working on another generation of armored G-class vehicles and will release the first model in September this year.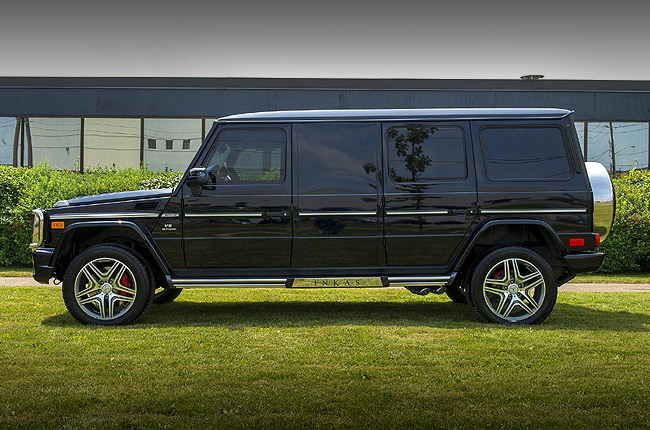 ADVERTISEMENT - CONTINUE READING BELOW ↓
Recommended Videos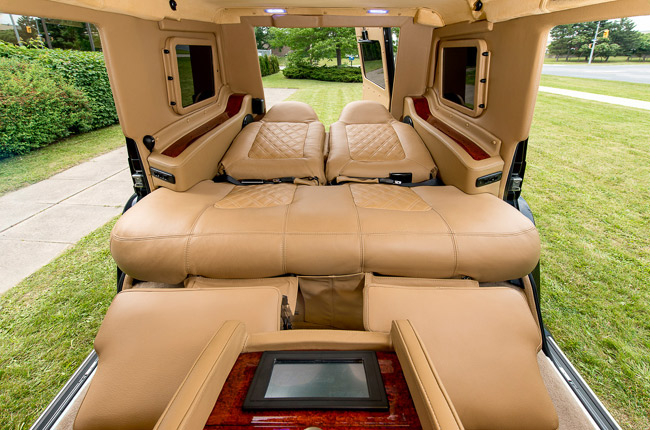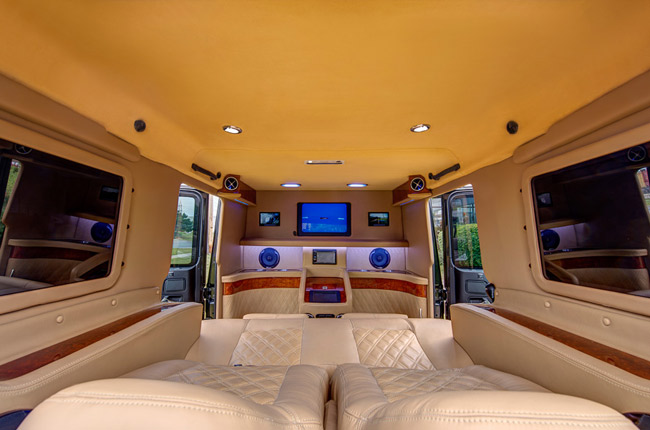 ADVERTISEMENT - CONTINUE READING BELOW ↓