Remember the Dawn of the Dead remake from 2004? You know, Zack Snyder's first feature film—this was from before he got carried away with all the slow-mo. Anyway, the film's final sequence sees a bunch of survivors attempting to plow through a city full of zombies inside some modified buses. If you've seen the movie, they fail miserably and most of them are eaten.
Something tells us the ending would have turned out differently if they'd found the keys to this thing instead of the run-of-the-mill shuttles they used in the movie.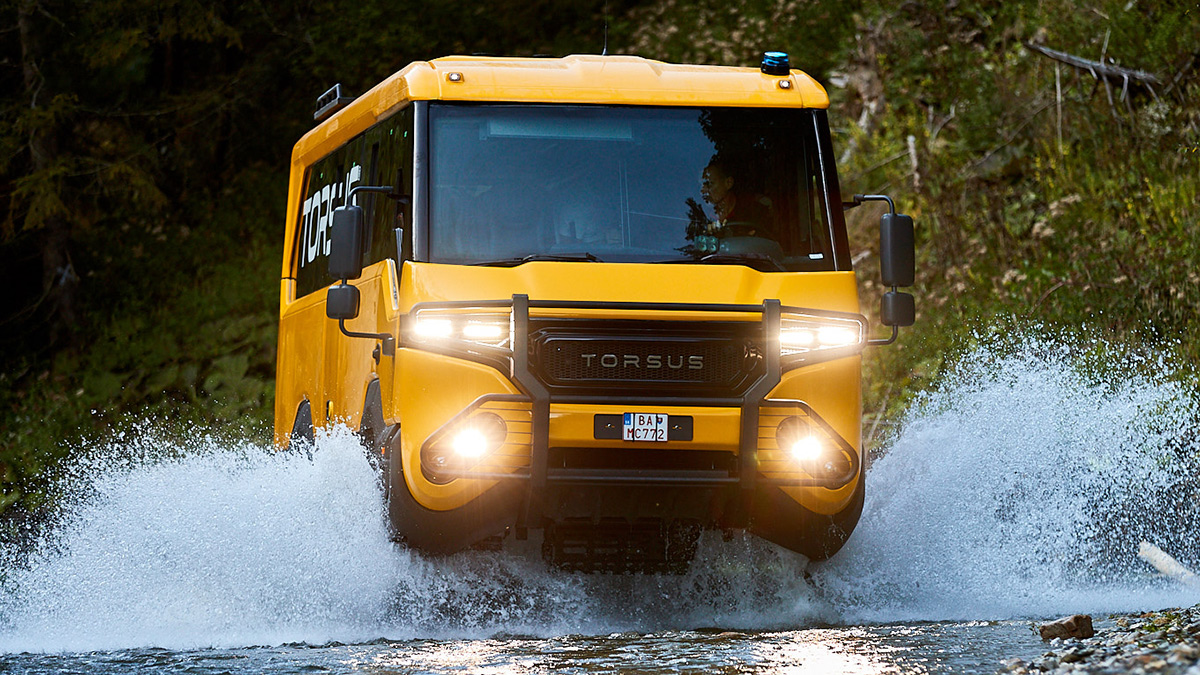 Continue reading below ↓
Recommended Videos
This is the Torsus Praetorian 4x4 off-road bus, and it's what you want to be behind the wheel of if you're trying to get the barangay from point A to B in the event of an apocalypse. It has a maximum payload of up to 13,500kg, boasts 389mm of ground clearance, features a 300-liter fuel tank, can come with up to 35 seats, and is—oh, nice—air-conditioned.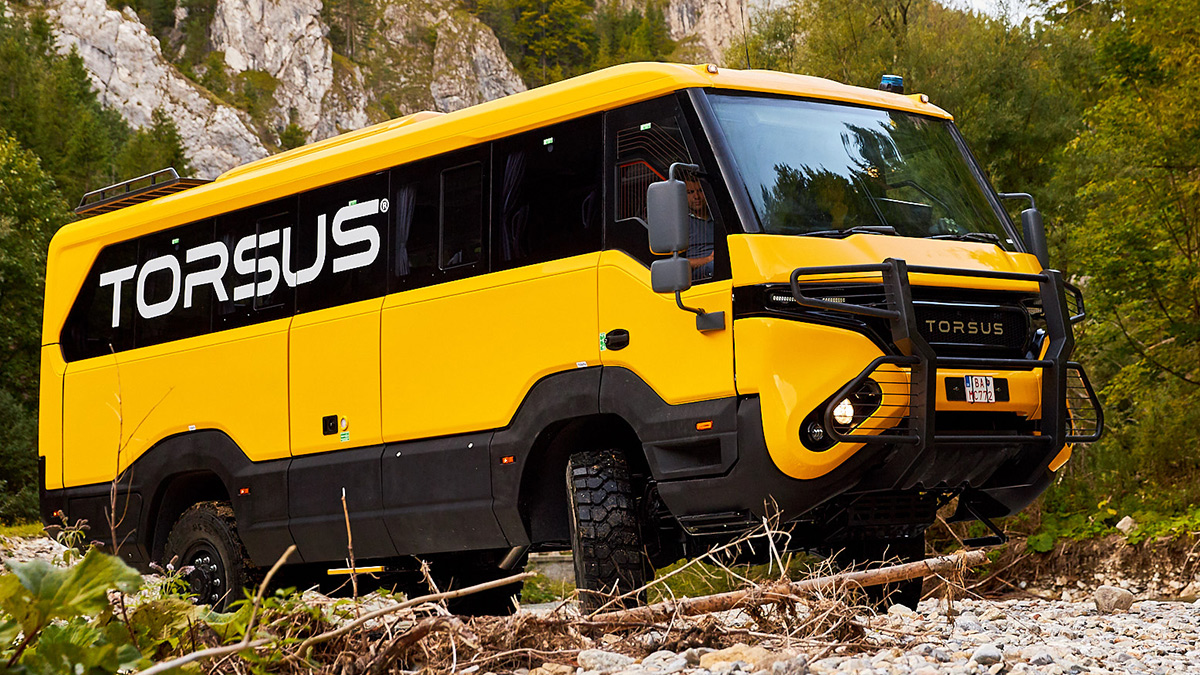 Powering this beast is a six-cylinder MAN D0836 LFL40 diesel engine capable of 240hp and an earth-moving 925Nm of torque mated to an automatic transmission. Torsus has equipped the Praetorian with Michelin off-road tires, as well as military-grade coating on several components. It also gets a host of practical features like three-point seatbelts on all the seats, an evacuation vent, luggage racks, and an automatic step for the passenger doors.
The Praetorian also recently won the 2020 Red Dot Award in Product Design, beating 65,000 other entries this year.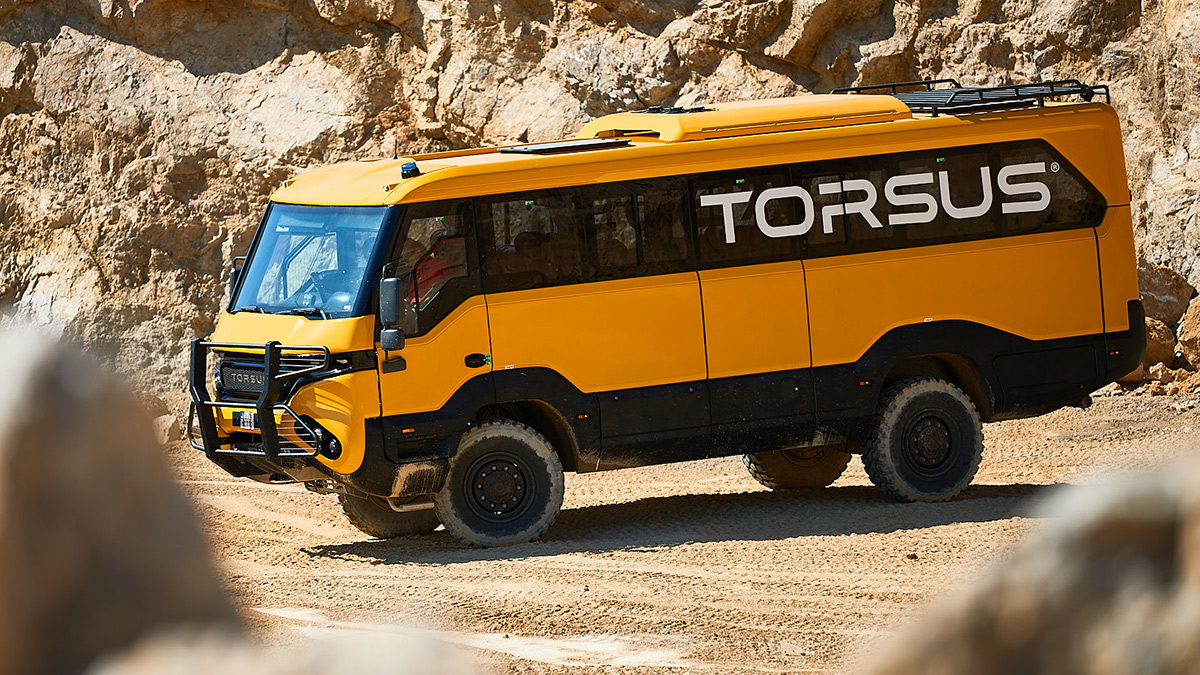 "It's a privilege and an honour for us to be awarded the globally respected and admired Red Dot award, for the outstanding design of our iconic Torsus Praetorian," Torsus CEO Vakhtang Dzhukashvili said in a recent statement.
"We are very proud to accept this award and it is testament to the skilled work of the Torsus team and our design partners at Werkemotion who, together, helped produce the world's toughest and most capable off-road bus."
Frankly, this could be the most badass-looking bus we've ever laid our eyes on. Agree?