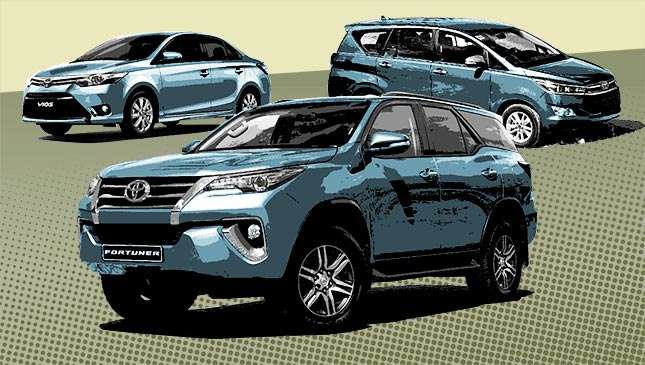 Late last year, President Duterte signed the Tax Reform for Acceleration and Inclusion (TRAIN) package into law, so the much-feared increase in vehicle excise tax thus became official. While the government made the new tax brackets public, it's been hard to discern how it will affect the suggested retail price (SRP) of the vehicles themselves.
ADVERTISEMENT - CONTINUE READING BELOW ↓
Yesterday, we showed you guys the updated prices from Honda. Today, we stumbled upon a post from the official page of Javin Balugay, a group sales manager for Toyota Sta. Rosa. He explained to us that the SRPs shown below were sent to him directly by Toyota Motor Philippines, with the following disclaimer: "Note that the stated effectivity is still subject to change on the final Implenenting Rules and Regulations (IRR) of the new tax law as stated." However, Mr. Balugay said that these prices are likely final.
If you've been wondering how much you'll need to pay this year for a new Toyota, have a look at the figures below. We'll keep you posted on prices from other carmakers as they release them.

ADVERTISEMENT - CONTINUE READING BELOW ↓
Recommended Videos