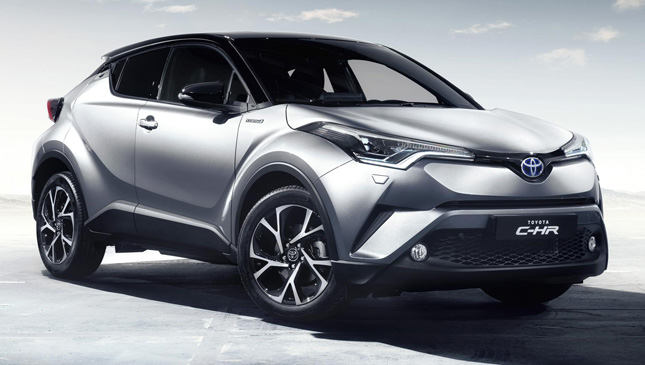 Toyota knew it was a bit tardy with its small crossover. So it figured it had to make a splash. The C-HR is that splash.
"The designers drew an early sketch for a concept car, and we told them 'stop there'. We didn't tamper with it," Toyota's European boss Karl Schlicht told TopGear.com. So the production car pretty well follows the concept. And yes that means it has poor visibility from the back seats and a smallish trunk. He's okay with that. "If other things have to be compromised, design wins."
ADVERTISEMENT - CONTINUE READING BELOW ↓
The front end carries genes of the latest Toyota face, but the sides are something else. The lower metal rocks a double-directional scallop, and the window line tapers steeply. If you think that area around the door handle is a bit of a mess, well, we agree. Around the hatchback it's all a peacock tail of unnecessary aero: spoilers, extractors, diffuser.
Yup, there's certainly a whole lotta design going on here.
Inside, too. And you're struck by a remarkable step ahead in interior and quality for Toyota. It's clear it's been spending money. "Europe demands more than the rest of the world," Schlicht says, and this car is made for our continent. Materials are soft and the textures are interesting. The diamond motif is all over the place: in the switches, even dimples in the headlining.
Connected apps and a top-end JBL stereo feature in the big-screen entertainment. Driver assistance, across the whole range, includes active city braking and active cruise control.
ADVERTISEMENT - CONTINUE READING BELOW ↓
Recommended Videos
Toyota is doing massive business in hybrids these days. So the dealers have ordered more than 70% of their first-stock C-HRs as hybrids. And by the way there's more early interest from potential owners for the C-HR than any Toyota ever.
That hybrid has a 1.8-liter gasoline engine making 120hp, and it emits a saintly 82g/km CO2. No rival comes close in the carbons. There's also a new 1.2 turbo with 114hp, available with FWD or 4WD. The front-driver is manual, the AWD a CVT.
The engineers are making big promises for the chassis dynamics, helped by Toyota's new global platform. We'll be the judge of that, when we get a go in November.
Oh by the way before anyone says the Urban Cruiser was Toyota's first small crossover, let's for the sake of Toyota's dignity quietly forget it. The distance between that and the C-HR really is a chasm.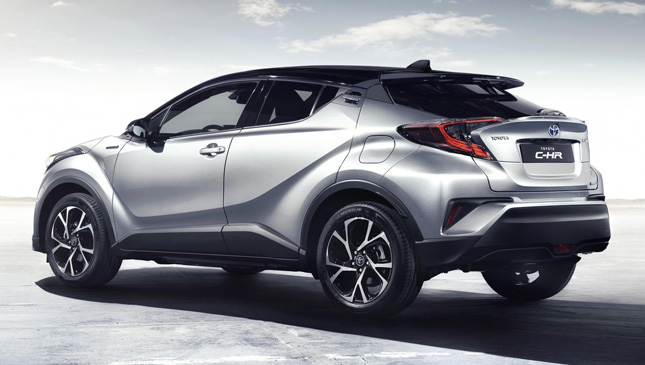 ADVERTISEMENT - CONTINUE READING BELOW ↓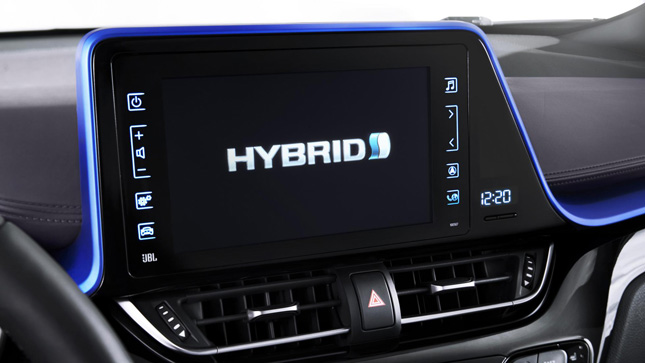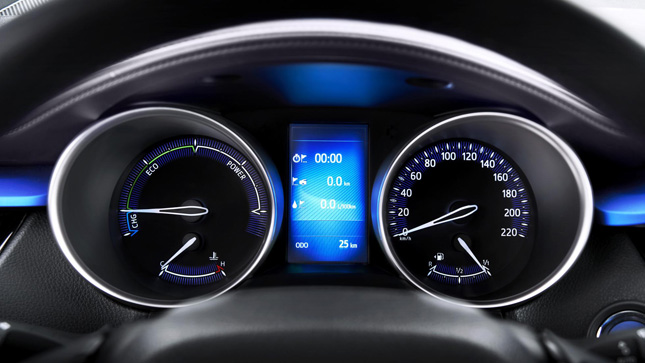 ADVERTISEMENT - CONTINUE READING BELOW ↓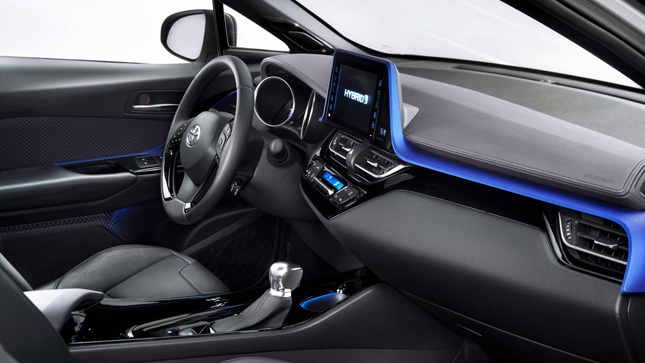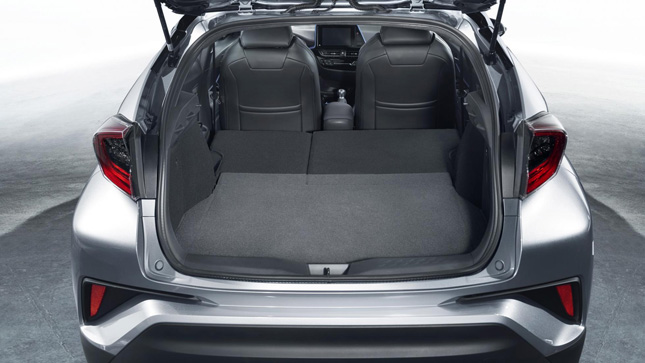 ADVERTISEMENT - CONTINUE READING BELOW ↓
NOTE: This article first appeared on TopGear.com. Minor edits have been made.