At last year's Paris Motor Show, VinFast officially entered the market. The company was launched as a subsidiary under Vietnamese giant Vingroup, and was the country's first automotive manufacturer. Needless to say, a lot of people were doubtful.
Understandable—as with any new thing in whatever industry. VinFast, however, is looking to prove all the naysayers wrong a year after it officially launched.
How? Well, earning five-star ratings from the New Car Assessment Program for Southeast Asian Countries (ASEAN NCAP) seems like a good start. In fact, out of the three VinFast vehicles tested, two garnered five stars while the third earned four.
The VinFast Lux A2.0 sedan was the first to earn high marks with an overall score of 88.15, which is good enough for a five-star rating. It earned 46.89 points for adult occupant protection (AOP), 21.81 points for child occupant protection (COP), and 19.44 points for safety assist technologies (SATs).
The second vehicle in the lineup was the VinFast Lux SA2.0, an SUV that also earned a five-star rating with a total score of 84.46 points. It tallied 46.45 points, 22.73 points, and 15.28 points in the AOP, COP, and SATs categories, respectively.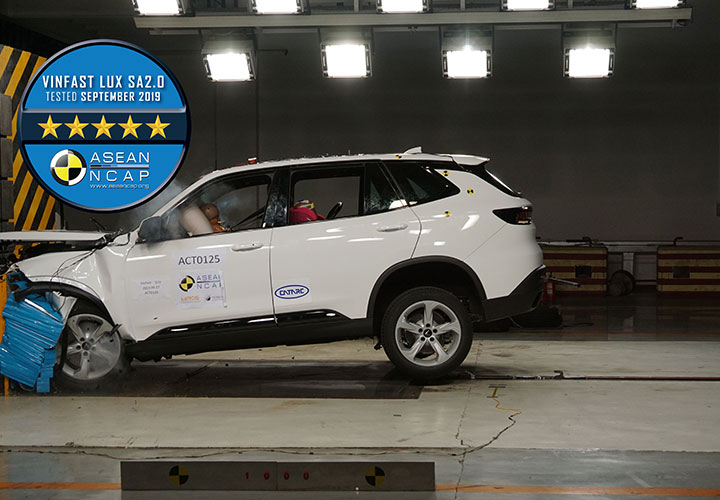 Continue reading below ↓
Recommended Videos
The VinFast Fadil hatchback was the last to be tested, and it finished with a four-star rating with a total score of 69.97 points. To be specific, the hatch scored 32.61 points for AOP, 17.91 points for COP, and 19.44 points for SATs.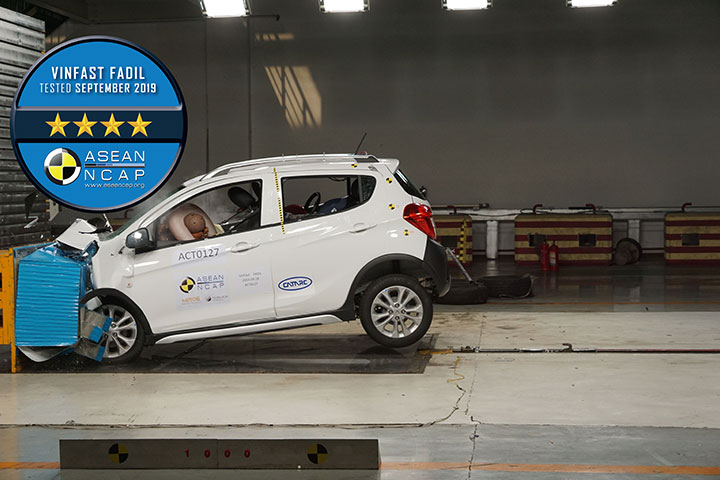 "We are proud that VinFast, a new and the first local vehicle manufacturer in Vietnam, has made the initiative to have their cars assessed by ASEAN NCAP," said MIROS director-general and ASEAN NCAP chairperson Dr. Siti Zaharah Ishak. "Although this is their first time going through the assessment, we are pleased that VinFast has ensured their newly manufactured cars meet ASEAN NCAP requirement in order to make the cars safer on the road.
"Hence, ASEAN NCAP would like to congratulate VinFast for achieving two five-star ratings and one four-star in this round of assessment. As we are approaching the new assessment protocol for 2021-2025, we hope these models and other VinFast models would be able to meet the new assessment requirement in order for us to halve the number of road death by 2030."
Are you impressed with the VinFast's ASEAN NCAP ratings? Tell us what you think in the comments.