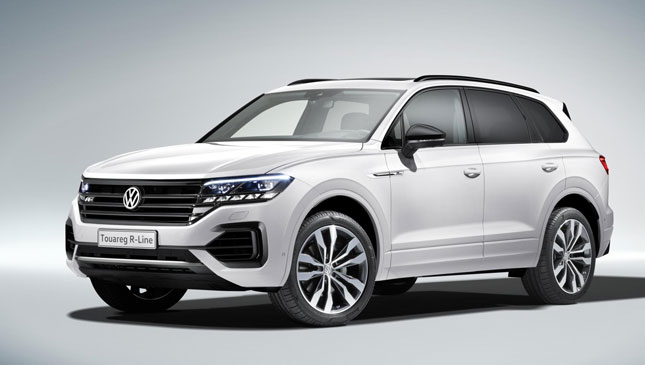 Just in case we weren't already spoilt for large luxury SUVs, Volkswagen has added another. This time its new flagship—the third-generation Touareg—based around the same aluminum and steel modular architecture and box of bits as the Bentley Bentayga, Porsche Cayenne, and Audi Q7. This bodes well.
Smart, isn't it? Albeit in the slightly humorless, starched-collar way all modern VWs are. But the design's not entirely without talking points—just look at the way the new IQ Light LED matrix headlights blend into one with the grille. Yep, that's a first. Then there's the way the crease above the door handles flares over the rear wheel arch… nice touch.
But the real advances are inside. That's where you find the new 'fully digitized Innovision Cockpit,' or as you and I would call it, two enormous screens stitched together to look like one big one, with a notable absence of buttons. Nevertheless, VW is proud of the way the 12-inch digital instrument panel flows neatly into the 15-inch central screen, and it does look thoroughly modern, minimalist, and has the tech artillery to back it up.
These include: 'Night Vision' to detect (and hopefully avoid) humans and animals in darkness via a thermal imaging camera; Roadwork Lane Assist, to steer, brake and accelerate for you up to 60kph; four-wheel steering to make it feel nimbler than it actually is; active roll stabilization, to magically reduce body roll; and a heads-up display projected directly onto the windscreen. So far, so VW.
And then there's the size. This new model is longer, wider, and lower than the old one, so its stance is meaner, and there's more space inside for people and things. Keep the rear bench in place and there's 810L of luggage room, up from 697L before. Handy for all your windsurfing kit and parachute equipment if you're one of the "sporty, active people" VW insists buy the Touareg.
To begin with, a 362hp plug-in hybrid version will only be offered in China, the Touareg's most important market. For now, we'll have to make do with a pair of V6 diesels producing either 228hp or 282hp… fine by us. Later a 335hp V6 gasoline will be added… even finer by us.
So what do we think? Has VW upset the apple cart and outdone its posher siblings, or is the this new Touareg a move upmarket too far? Thoughts on a digital postcard below.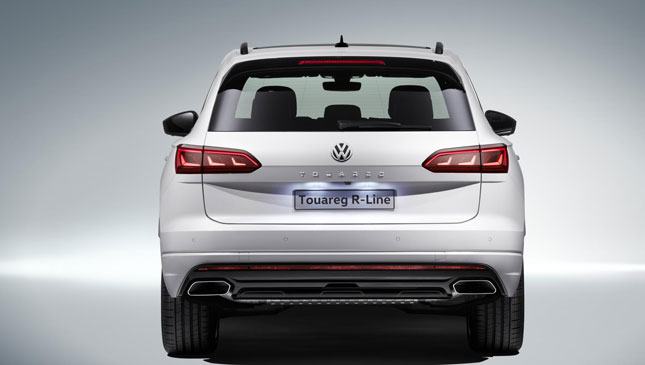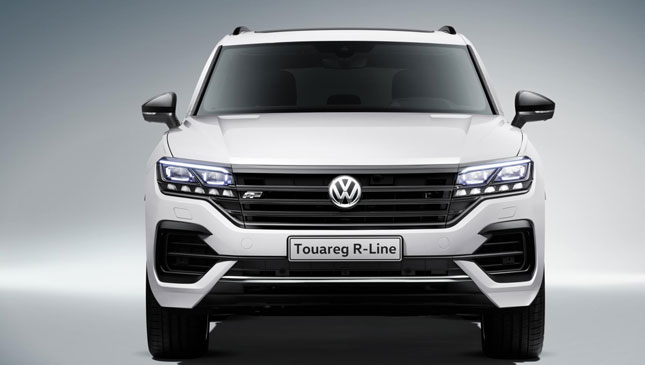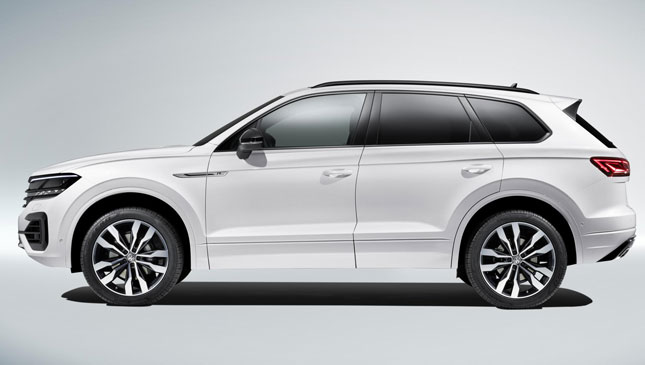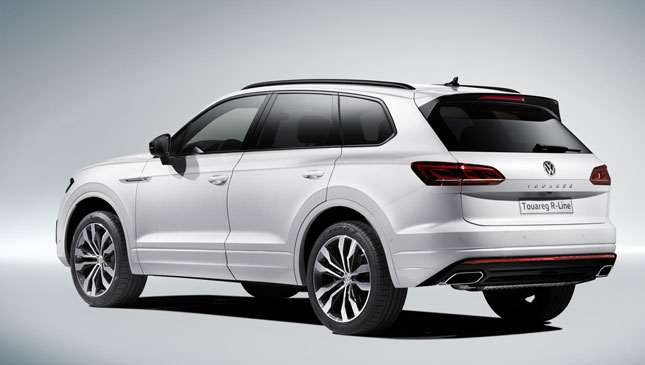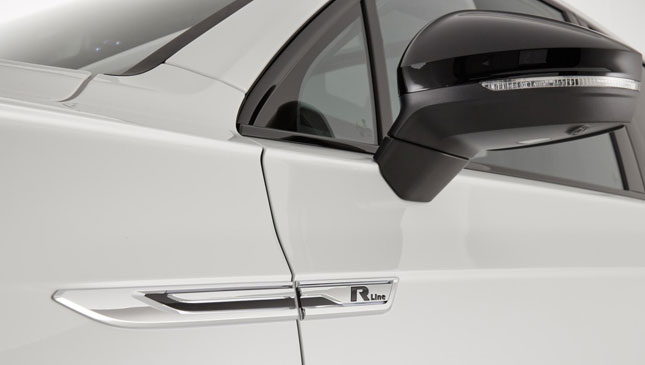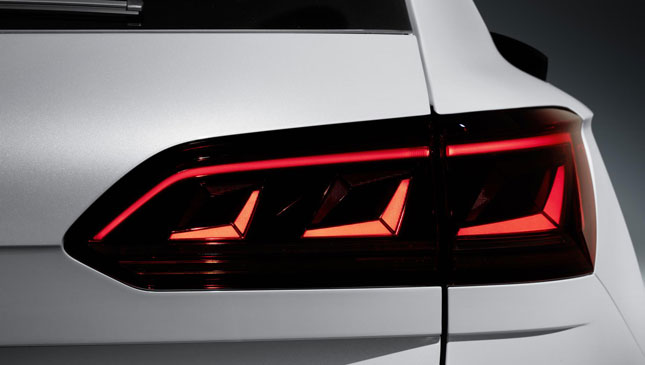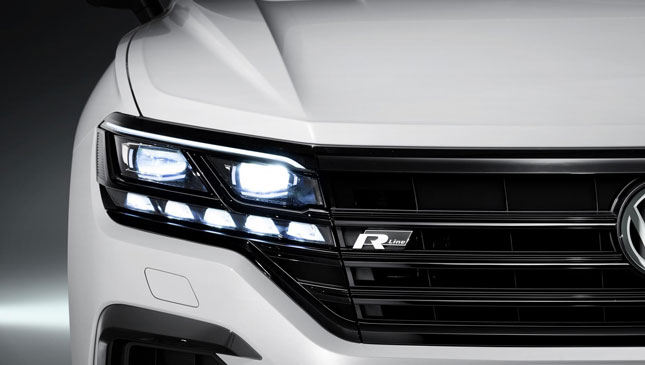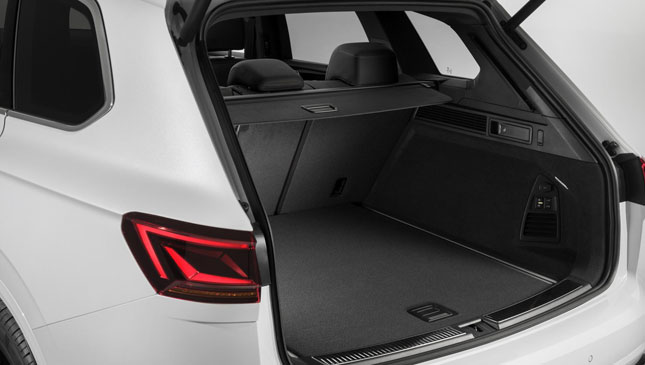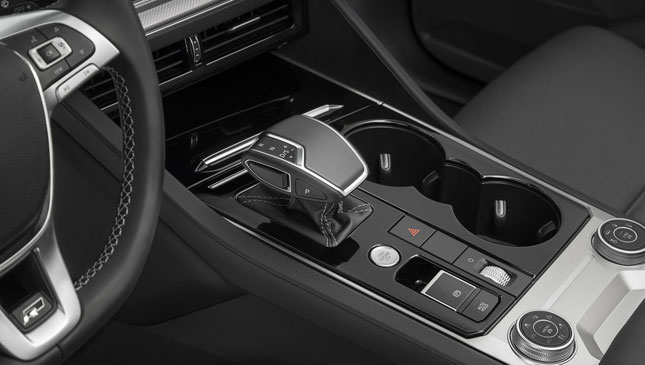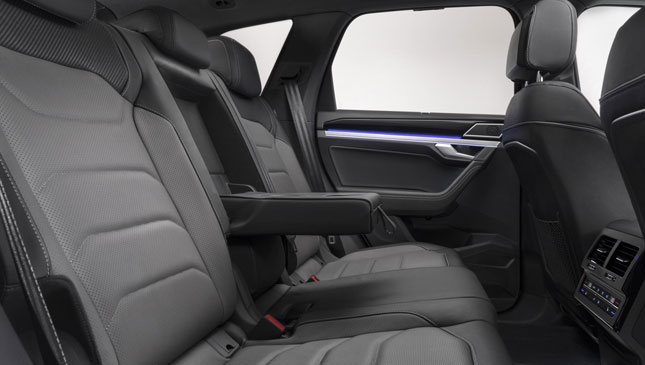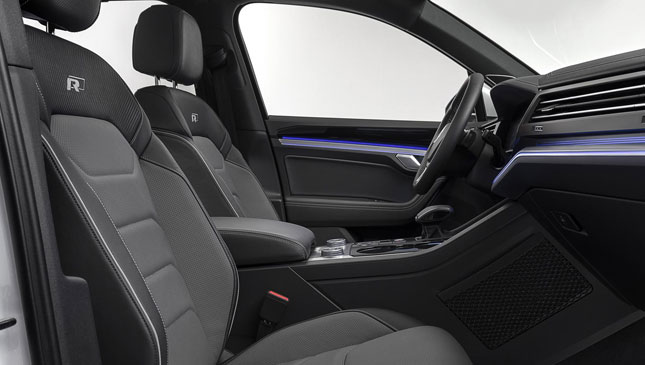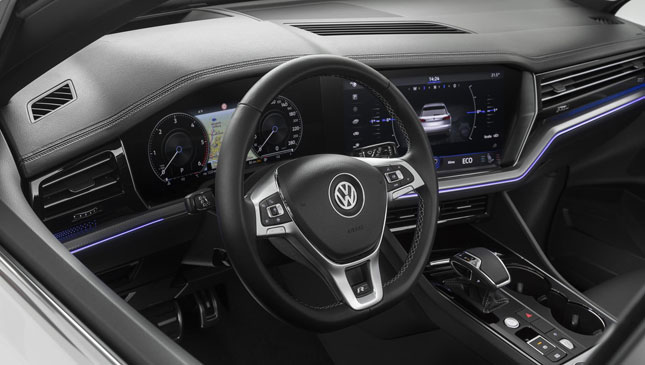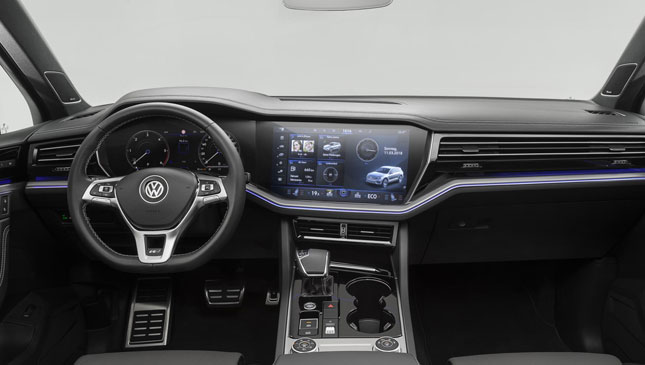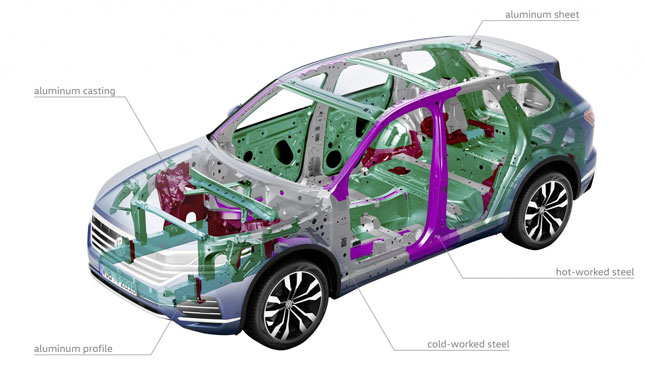 NOTE: This article first appeared on TopGear.com. Minor edits have been made.