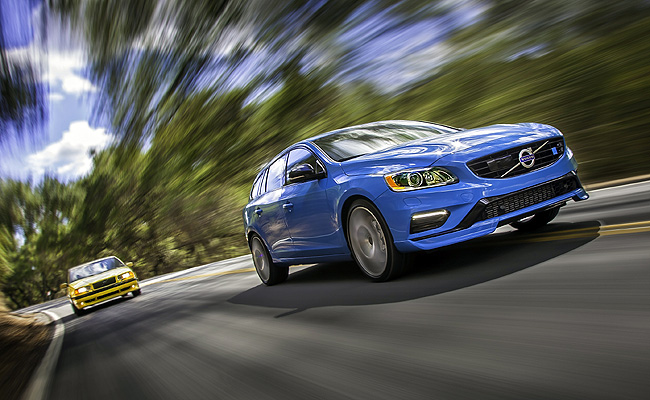 In 1994, Volvo introduced its first high-performance wagon: the 855 T-5R, which had a five-cylinder turbocharged engine that produced 240hp and 330Nm. Twenty years later and Polestar brought the car together with its current heir, the V60 Polestar, at Huntington Beach in California.
"Fast Volvo estates like the 855 T-5R are something special to many performance car enthusiasts around the world, and we are proud to continue that heritage to a new level with the V60 Polestar," said Polestar chief executive Christian Dahl.
Check out how far apart the two cars are after 20 years, technologically speaking.
Specification of the 855 T-5R / V60 Polestar
Engine: R5 2,319cc / R6 2,953cc
Power: 240hp / 350hp
Torque: 330Nm / 500Nm
0-100kph: 7.0sec / 4.9sec
100-0kph: 45m / 34m
Top speed: 245kph / 250kph (electronically limited)
Gearbox: 4-speed automatic / 6-speed automatic
Drive: FWD / 4WD
Rims: 17 inches / 20 inches
Tires: 205/45 / 245/35
Weight: 1,600kg / 1,834kg
"I still remember the overwhelming reception we got when we showed the T-5R for the first time, especially combined with the current BTCC program we had with the 850 estate," said Thomas Lindskog, vice president for the 800-series cars at Volvo in 1994. "I am very glad to see Polestar together with Volvo continuing this unique heritage today in the form of the V60 Polestar."
Continue reading below ↓
Recommended Videos