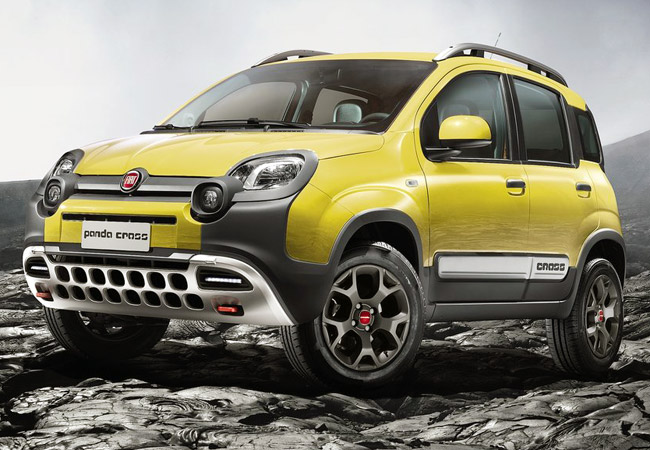 The supremely cute but also old Suzuki Jimny has always been--and remains to be--on my short list of dream cars I'd like to own one day. It's relatively affordable, looks capable of no-nonsense motoring, and seems like easy to maintain. Not to mention small enough to let me efforlessly navigate through Metro Manila traffic.
And then I saw this online, the new Fiat Panda Cross based on the Panda 4x4. It's about the size of the Jimny--just a little longer at 3,700mm, a tad wider at 1,670mm and a bit lower at 1,660mm (the Suzuki measures 3,645mm long, 1,600mm wide and 1,705mm tall). But it looks so much more modern and funkier compared to its Japanese counterpart.
The Panda Cross's gasoline engine has a displacement of just 0.9 liter (compared to the Jimny's 1.3 liters) and only two cylinders (versus the Jimny's four), but its turbocharger allows it to pump out 90hp and 145Nm (the Jimny manages just 80hp and 110Nm). A 1.3-liter turbodiesel powerplant rated at 80hp and 190Nm is also available if you want a really torquey motor.
Now, don't make the mistake of dismissing this diminutive SUV as being a mere urban transporter. It actually boasts a torque-on-demand all-wheel-drive system, electronic stability control, electronic locking differential, and--get this--a "dedicated terrain control selector" for serious off-road driving.
Continue reading below ↓
Recommended Videos
It would be really interesting to pit the Panda Cross against the Jimny, a vehicle many have praised for its impressive off-road capabilities. There's only one problem I see here: Fiat isn't even sold here. There has been talk about the Italian brand coming to our shores via CATS Motors, but it hasn't happened yet.
Ah, but we can always dream, right?