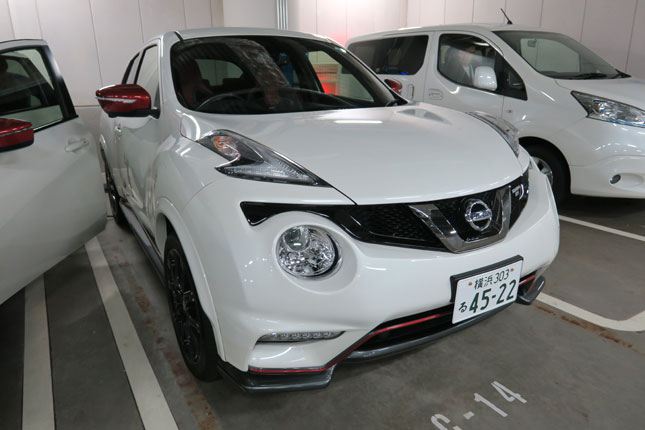 Fancy the Nissan Juke? If you do, then this Nissan Juke Nismo RS will definitely catch your eye. Powered by a 1.6-liter, four-cylinder turbo gasoline engine, this crossover is already striking in itself, but it amps up its game in Nismo guise.
That face screams funky with its elaborate curves and lines. Of course, hints of Nismo abound starting with the RS badge. The car also has red highlights in front and on the sides, as well as red side mirrors. The 18-inch wheels look gorgeous against the cheeky shape of this crossover. Inside, the lovely sports seats remind you that you're not in an ordinary Juke.
We had a go in it not on the track or in a closed facility, but on the very roads of Yokohama, Japan, the home city of Nissan. There, we fell in love with the Juke Nismo RS's design. The small crossover has a big presence, and in a sea of striking cars, it still stands out.
Unfortunately, this variant won't be available in the Philippines. We're hoping that Nismo will finally make its debut in the country so it can bring in this model, among others. Until then, we'll just drool over this beauty. How we envy you, Japan.
Continue reading below ↓
Recommended Videos
Photos by Stephanie Asi-de Castro