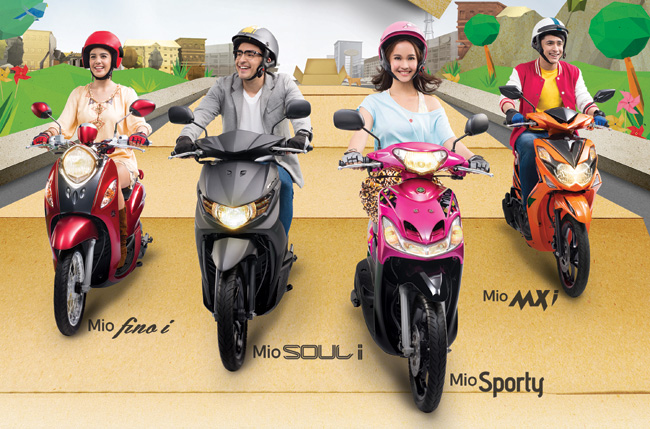 Call it a coincidence. With today's traffic hampering even the travel of motorcycle riders, automatic transmission-equipped motorcycles seem to be the perfect weapon with which to combat this so-called byproduct of progress. As it so happens, "Yamaha's Automatic Transmission Campaign" is being staged this weekend at Fisher Mall in Quezon City.
The Yamaha AT Campaign features all of the Japanese motorcycle manufacturer's automatic transmission-equipped motorcycles like the Mio Sporty, the Mio MX i, the Mio Soul i and the Mio Fino i. Although the Yamaha AT Campaign actually started on October 12, it's only this weekend that Yamaha is wrapping up the weeklong event with various activities, like the awarding of the winners of the Mio graphic design contest, "a competition that was held in different universities as an avenue for student to express their creativity."
Attendees of the event this weekend can also win gift items from Yamaha by simply taking a selfie, uploading it on Facebook, liking the Yamaha Motor Philippines' Facebook page, and using the #YamahaOpenYourWorld hashtag.
Also, on Sunday, October 19, UAAP players led by Jeron Teng will be there, while Up Dharma Down will provide the music.
With Yamaha claiming it holds 80% of the market for automatic-transmission motorcycles, a marketing push like this can only cement its hold on the segment even further.
Photos by Patrick Everett Tadeo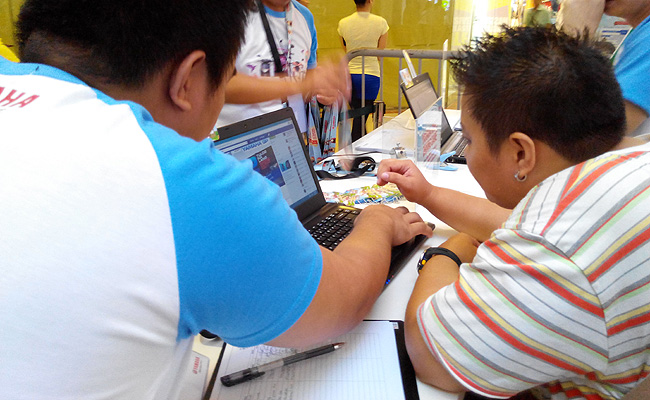 ADVERTISEMENT - CONTINUE READING BELOW ↓