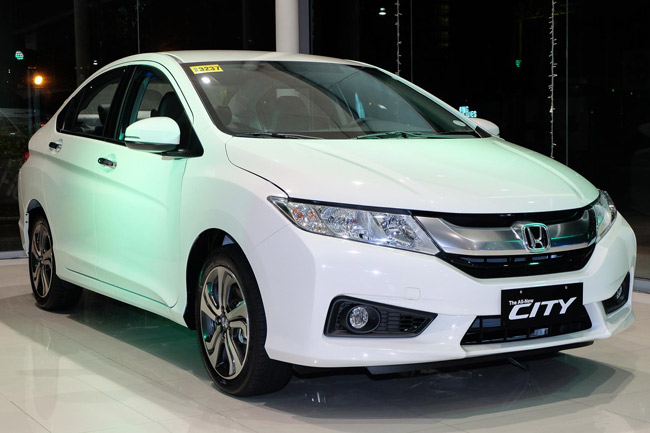 So the base variants of the Honda City got spiffy navigation systems last night. If you're feeling a little envious that the City VX and VX+ you bought don't have similar toys, you can stop feeling bad.
Honda Cars Philippines also announced that the existing VX and VX+ variants can now have free navigation. The key is the touchscreen audio system that these cars have.
As many know, the multimedia setup in the top City models have a seven-inch screen and an HDMI connection. There are several things you need, though, before you can navigate electronically with your City VX. You need to have an iPhone 5 and up (we'll explain why), running Apple iOS 7.1.2 and later.
Then you have to download two apps: SmartphoneConnection (yes, it's one word) made by Honda, and the navigation app Sygic. These two programs are only available on Apple's iTunes App Store. Both of these are free, although the Sygic program can be upgraded to a premium version for a fee. The premium Sygic gets 3D maps, turn-by-turn voice-guided navigation, lane guidance, speed-limit warning, and a junction view with lane indicators.
There are also a few accessories required to connect the iPhone to your City's touchscreen display. The hardware requirements are an HDMI cable, a generic USB cable, and an Apple Lightning Digital AV adapter. All of these should be available at your suki Apple accessory store.
Continue reading below ↓
Recommended Videos
As demonstrated to us by an HCPI associate, you connect your iPhone to the Lightning Digital AV adapter, which then branches out into HDMI and USB ports, and then you connect the USB and HDMI cables to the City VX's receptacles.
Once everything is in place, the Sygic map will appear on the City VX/VX+ touchscreen, and it can then be used like any navigation device.
It's a smooth implementation, but we're not sure how it compares to the Garmin-powered Audio-Visual Navigation device of the City E Navi+. The latter certainly has less wires to clutter the Honda interior, if you're fussy about that sort of thing.
If you already own a City VX or VX+, and you don't mind spending several thousand pesos on specialized cables, having navigation in your car can be very helpful. It certainly maximizes the use of the already impressive seven-inch touchscreen display.
Photos by Mikko David